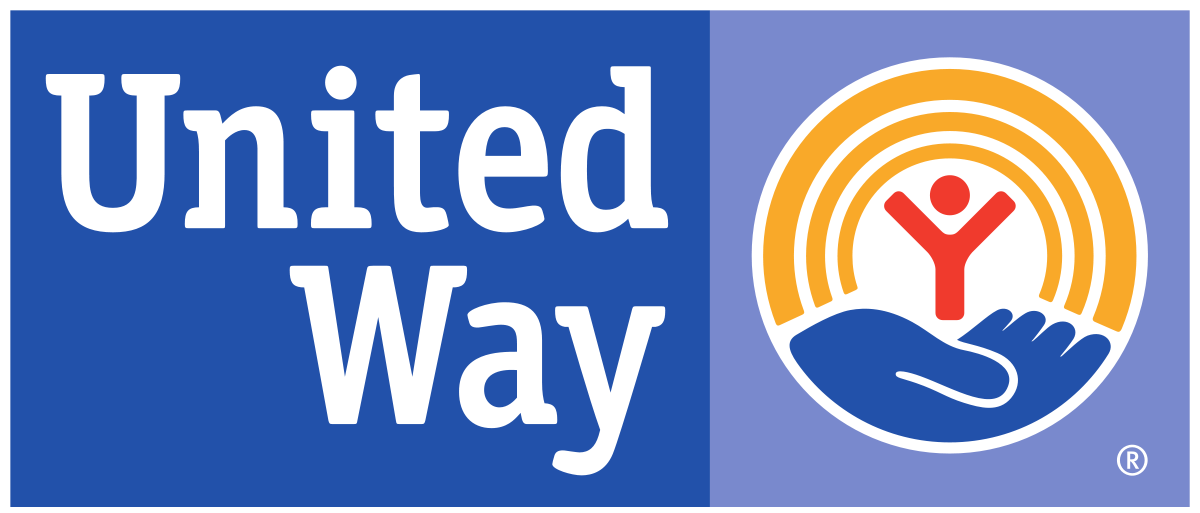 By local and national United Way staff:
In Lancaster County and nationwide, the coronavirus has had a devastating impact on workers, families and businesses. Communities are hurting, and without immediate action from Congress, even more people will lose the federal supports that are keeping them from economic disaster.
Since the outbreak began, the United Way of Lancaster County and its member nonprofits have been on the front lines of the pandemic response. In partnership with the Lancaster County Community Foundation, we launched the Lancaster Cares fund, and with support from the fund's many generous donors, we are out there feeding the hungry, helping families stay in their homes, providing medical care and getting the word out about Covid-19.
This summer, we joined the Steinman Foundation and other partners to launch the Lancaster Partnership for Learning Equity, which provided free, high-quality remote learning to 600 local children in kindergarten through eighth grade.
Meanwhile, the federal CARES Act helped stave off disaster. It authorized the Paycheck Protection Program, which preserved tens of thousands of Lancaster County jobs. It's underwriting Lancaster County's $24.4 million contact tracing initiative, its $25 million small-business recovery program, and the state's Rental Relief program. All told, the CARES Act is pumping nearly $750 million into the local economy, according to U.S. Rep Lloyd Smucker.
Nevertheless, despite those tremendous and unprecedented effors, the fight against coronavirus is far from over. Congress must quickly pass another bill to address the long-lasting impact of this pandemic.
The Lancaster County United Way joins its fellow United Way chapters across the U.S. in calling on Congress to act on the following six priorities:
1. Expand the Earned Income Tax Credit (EITC) and Child Tax Credit (CTC) for working individuals and families
EITC and CTC are some of the best tools we have to fight poverty. When the economy weakens, many workers lose their earned income and thus would no longer qualify for the EITC, which helps them stabilize their income.  To address this problem, filers should be able to use their income from 2019 or 2020 when calculating their 2020 EITC and CTC, as policymakers have done for families affected by hurricanes and natural disasters in the past.
We're also calling for an expansion of the Child Tax Credit and Earned Income Tax Credit as effective policies for stimulating a weak economy. An expansion will help families cover the essentials such as food, transportation, and electric bills.
2. Increase funding for Medicaid
Medicaid is a lifeline for millions, especially during today's joint health and economic crisis. In order to protect families and provide access to much-needed care, states need increased Federal Medical Assistance Percentages (FMAP) funding that will last until we're through COVID-19 and the economy has recovered.
Every dollar spent on increasing FMAP adds two dollars to our gross domestic product. Increased FMAP funding reaches states quickly and frees up dollars that can now be reallocated to areas of greatest need.
Increasing the federal Medicaid match rate by at least 12% for the duration of the pandemic is one of the most effective economic boosts Congress can offer during this unprecedented crisis.
3. Expand universal charitable giving incentives
Demand for nonprofit services has skyrocketed because of the Covid-19 pandemic. Yet, charitable donations across the U.S. dropped by 6% in the first quarter of 2020 due to job loss and economic uncertainty.
The temporary $300 charitable deduction included in the CARES Act is a step in the right direction. It should be expanded by enacting the Universal Giving Pandemic Response Act.
That would allow donors to claim their charitable giving as a deduction on their tax returns even when they take the standard deduction.
It would relieve donors of the tax burden on charitable donations of up to about $4,000 for individual filers and $8,000 for married joint filers. More giving is sorely needed by charities caught between massive increase in demand for their services and huge drops in donations.
4. Provide supplemental emergency funding for programs that support the financial stability of families and communities
Congress should invest in programs that are supporting our community response including $150 million for 211, $17 million for Volunteer Income Tax Assistance Program (VITA), $200 million for Emergency Food and Shelter Program (EFSP), and $50 billon to stabilize the childcare sector.
The 211 service is a critical connection helping local residents access service. Statewide, calls went up more than 40% due to the pandemic; locally, they doubled. An emergency investment in this vital resource will boost 211's capacity to answer tens of millions of new inquiries.
The VITA program provides low- and moderate-income individuals and families with free assistance in filing federal tax returns. Emergency funding will allow hundreds of VITA sites across the country to increase their capacity to serve clients and allow them to access the Economic Impact Payments to help weather the current crisis.
EFSP has been supporting those most at risk of homelessness and hunger due to this health and economic crisis. Lastly, the childcare system needs emergency funding to keep the sector afloat. Providers are facing uncertain enrollment and increased operating expenses to meet new and important health and safety standards. Without access to care, millions of Americans will not be able to return to their jobs. If we want a successful economic recovery, working parents need to be able to access quality, reliable childcare.
5. Increase monthly Supplemental Nutrition Assistance Program (SNAP) benefits
Since COVID-19, there has been a spike in families experiencing food insecurity and 14 million children are still not getting enough to eat. In Lancaster County, the nonprofit Factory Ministries saw demand on its food bank triple in the pandemic's early days.
When American families were facing elevated hunger and food insecurity in wake of the 2008 recession, Congress increased monthly SNAP benefits by 15% to meet the moment. In the face of a pandemic and even deeper economic crisis, surely Congress can make this same commitment today.
6. Invest More in Enhanced Unemployment Insurance and Economic Impact Payments
While the previous economic relief packages have provided much-needed relief for workers, children and families, many are facing uncertainty in how they will continue to make ends meet. Congress must further extend unemployment insurance benefits to respond to the continuing job losses and furloughs happening across the country. We also must provide additional cash support for individuals and families, including seniors and very low-income Americans.
All across Lancaster County, organizations and communities have banded together to help us all get through this once-in-a-generation challenge. We urge our federal representatives — Rep. Smucker and Sens. Bob Casey and Pat Toomey — to do the same, and act for America's recovery now.