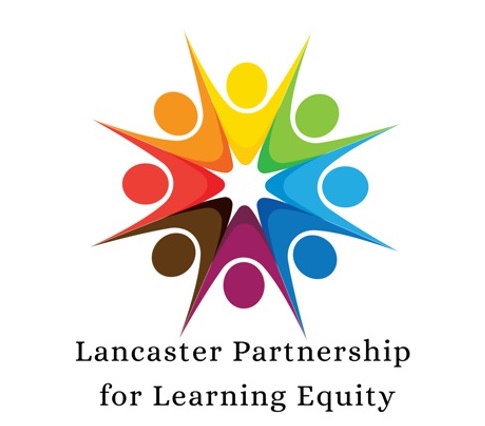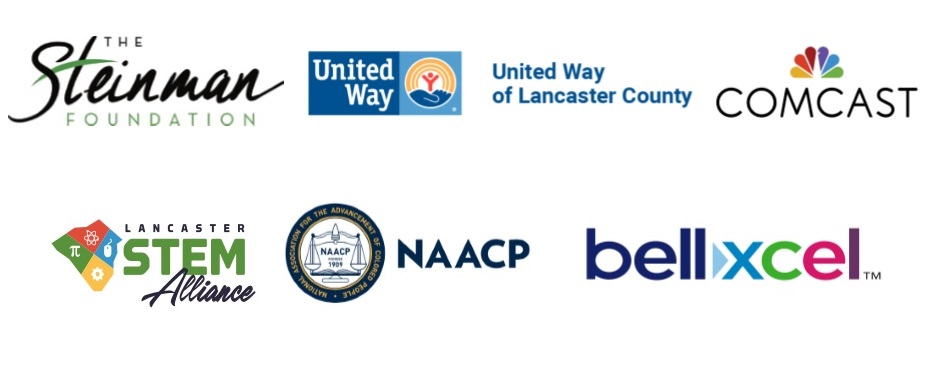 25 June 2020 (Lancaster, Pennsylvania) – In an effort to prevent summer academic slide for students PreK through grade 8, and to combat Lancaster County's digital divide that threatens to leave hundreds of county children lagging behind their peers academically, The Steinman Foundation is pleased to announce the Lancaster Partnership for Learning Equity.
This partnership, which consists of several national and local partners, will provide 600 children in Lancaster County, Pennsylvania with a unique opportunity to access high-quality virtual learning this summer free of charge. "This is an amazing opportunity to help 600 children in Lancaster County prepare for the 2021 school year," said Olivia Walters, Foundation Outreach Coordinator. "We are so grateful to our partners for their generosity and commitment to supporting high-quality summer learning."
Led by certified teachers, and offered in conjunction with several local partners, this summer learning opportunity will be available on a first-come-first-served basis to any PreK through grade 8 student in Lancaster County. The United Way of Lancaster County has taken the lead on the summer program and will be working with local agencies to offer virtual learning sessions July 13, 2020 through August 7, 2020.
Children will participate in two hours of highly engaging literacy and math activities daily Monday through Thursday, and local partners and enrolled families will be given the resources necessary to offer extended learning activities throughout the week.
BellXcel, in partnership with Scholastic Education, a global leader in literacy solutions, has developed the evidence-based, teacher-led approach that successfully adapts classroom experience for virtual learning. BellXcel is able to offer this curriculum and related materials at no cost to 600 children through a grant to the United Way of Lancaster County.
"The quality of these instructional materials is really outstanding," said Kevin M. Ressler, President and CEO of United Way of Lancaster County. "The ability to supplement them with Internet access and computer hardware for low-income families is a big step toward fostering learning equity in our community."
Beginning in March of this year, Comcast teamed up with The Steinman Foundation, the Lancaster STEM Alliance and local schools to enroll Lancaster County families in Internet Essentials, a program designed to offer broadband access to low-income families. Comcast continues to offer new Internet Essentials customers two free months through December 2020 and The Steinman Foundation will continue to sponsor an additional 4 months of free access for enrolled families.
Between March 13, 2020 and May 27, 2020, a total of 851 families in Lancaster County without Internet access took advantage of this exciting offer. "We are committed to closing the digital divide for low-income Americans so that they enjoy success at school, at work and in their communities and we are proud to work with the Steinman Foundation to help achieve that goal," said Michael Parker, Senior Vice President, Comcast Keystone Region.
The Lancaster Partnership for Learning Equity will make the Internet Essentials program available to eligible families of children enrolled in this summer learning program. In addition, partners will continue to make all county families aware of this exciting opportunity to bring broadband access into the home at a very low cost through the end of December. As part of the Internet Essentials program, families will also have an opportunity to purchase laptops at a greatly reduced price.
The final piece of the summer learning puzzle, computer hardware, will be made available to eligible families through the combined efforts of The Steinman Foundation, the United Way of Lancaster County and the Lancaster Branch of the NAACP.
Low-income students who want to participate in the program but lack the appropriate technology will have access to a laptop during the program. Those students who attend at least 80% of the virtual programming available will be able to keep their hardware at the end of the program. This will help to ensure these children are adequately prepared for virtual learning opportunities during the 2020-21 school year.
Families interested in applying for this summer learning opportunity can do so at https://www.surveymonkey.com/r/2020SLapp or by calling United Way of Lancaster County at (717) 824-8122. Lancaster Partnership for Learning Equity is committed to ensuring that all children in Lancaster County have an equal opportunity to excel academically.
Thank you to these organizations who provided funding, PNC Foundation ($25,000), Campbell Foundation ($12,500), and Wells Fargo ($15,000).
---
The partners
About The Steinman Foundation | www.steinmanfoundation.org The Steinman Foundation was created in 2014 through the merger of separate private foundations established in 1951 by the brothers James Hale and John Frederick Steinman. The Steinman brothers were innovative business leaders in Lancaster County and, in an effort to give back to their community, they dedicated a portion of the profits from their businesses to their foundations. Contributions over many years by LNP Media Group, Inc., the parent company to, among other publications, LNP and LancasterOnline.com, and its predecessors and affiliates have funded more than $85 million in grants to a wide variety of local charitable organizations.
About United Way of Lancaster County | www.uwlanc.org The United Way of Lancaster County advances the common good by creating opportunities for a better life for all. By investing in Collective Impact Partnerships, the organization provides leadership toward achieving four bold community goals: 1) 100% of children will enter kindergarten ready to learn, 2) 100% of students and adults will achieve post-secondary credentials, 3) Individuals and families living in poverty will be decreased by 50%, and 4) 100% of individuals, children and families will have a medical home.
About Comcast | www.xfinity.com Comcast Corporation (Nasdaq: CMCSA) is a global media and technology company with three primary businesses: Comcast Cable, NBCUniversal, and Sky. Comcast Cable is one of the United States' largest high-speed internet, video, and phone providers to residential customers under the Xfinity brand, and also provides these services to businesses. It also provides wireless and security and automation services to residential customers under the Xfinity brand. NBCUniversal is global and operates news, entertainment and sports cable networks, the NBC
and Telemundo broadcast networks, television production operations, television station groups, Universal Pictures, and Universal Parks and Resorts. Sky is one of Europe's leading media and entertainment companies, connecting customers to a broad range of video content through its pay television services. It also provides communications services, including residential high speed internet, phone, and wireless services. Sky operates the Sky News broadcast network and sports and entertainment networks, produces original content, and has exclusive content rights. Visit www.comcastcorporation.com for more information.
About the Lancaster County STEM Alliance | www.LancasterSTEM.org Serving as a catalyst for change, the Lancaster County STEM (Science, Technology, Engineering & Math) Alliance works with business leaders, educators, and community members to ensure that all county residents have multiple pathways to success and can live and work locally in prosperity. Lancaster County is one of more than 85 STEM Ecosystems globally dedicated to improving STEM literacy and creating a strong workforce.
About the NAACP – Lancaster PA Branch | www.facebook.com/ lancasternaacp The mission of the National Association for the Advancement of Colored People is to ensure the political, educational, social and economic equality of rights of all persons and to eliminate race- based discrimination. The national NAACP was formed in 1909 and the Lancaster Branch of the NAACP was formed in 1925.
About BellXcel | www.bellxcel.org For over a quarter century, BellXcel has impacted the lives of over 190,000 children with a vision for all children to excel. Scholars come from all corners of the country, including rural, peri-rural, urban and peri-urban communities. BellXcel is a national leader in out-of-school-time education, and the largest evidence-based summer learning provider in the U.S.
---
Contact: Olivia Walters
owalters@steinmancommunications.com