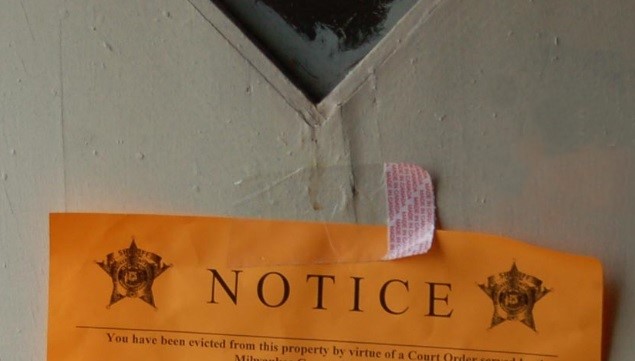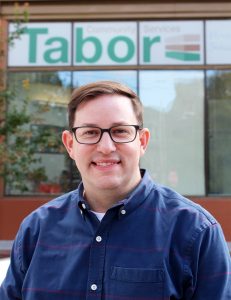 Local nonprofit leaders who deal with housing and household finance are breathing a sigh of relief after Gov. Tom Wolf extended Pennsylvania's eviction and foreclosure moratorium to Aug. 31.
"I'm so glad," said Mike McKenna, president of Tabor Community Services in Lancaster.
Since spring, households who have lost income due to the coronavirus pandemic have been shielded from eviction due to nonpayment of their rent or mortgage. The moratorium was scheduled to end Friday, and advocates feared that thousands of individuals and families could soon be forced out of their homes.
The extension, McKenna said, will give them more time to get back on track — and more peace of mind in the meantime.
It also gives officials much-needed time to implement the state's Rental Relief program. Funded with federal CARES Act dollars, it began accepting applications just a few days ago, on Monday, July 6. A sister program for mortgage holders is also available.
The Lancaster County Redevelopment Authority runs the programs locally. To help applicants navigate the process, it has partnered with the Eviction Prevention Network, a coalition led by Tabor and the Lancaster Housing Opportunity Partnership, or LHOP. (Tabor and LHOP are merging later this year.)
Pa. Rental Relief
To qualify, landlords and tenants must both complete paperwork. Tenants must be below an income threshold, which includes money from unemployment.
Those who meet the requirements can receive up to $750 a month for up to six months for each individual who has signed the lease, McKenna said.
If that isn't enough to make full rent, other subsidies or the tenant's own funds may be added. That said, by accepting the state funds, the landlord forgoes the right to seek additional compensation and must agree not to evict, McKenna said. (Evictions are allowed for non-financial lease violations.)
Eviction Prevention Network staff members can walk applicants through the details, McKenna said. Spanish-language assistance is available, as are other languages upon request.
How much aid is available? Lancaster County has a preliminary allocation of $2 million. However, the program is first-come, first-served statewide, McKenna said, so the actual amount directed here could differ.
Applicants' unemployment information must be verified with the state, which adds to the turnaround time. Nevertheless, "the goal is to make it as quick as possible," said Matthew Sternberg, the redevelopment authority's executive director.
Backup option: Local assistance
Households that don't qualify for state assistance may be able to receive help through the Eviction Prevention Network's local program. It's more flexible than the state's, and more tailored to individual circumstances.
Like the state program, "both the landlord and the tenant have to be involved," McKenna said.
The network offers financial counseling to renters, assists them to find aid for which they quailfy and helps landlords and tenants negotiate payment plans. In the past, it has provided tenants limited financial assistance when other resources are insufficient, generally to cover past-due rent.
Eviction Prevention Network
The following nonprofits are providing rental counseling, case management, and intake for state and local rental relief:
⦁ Columbia Life Network
⦁ Community Action Partnership
⦁ Conestoga Valley Christian Community Services
⦁ CrossNet Ministries
⦁ Elizabethtown Community Housing Outreach Services
⦁ Ephrata Area Social Services
⦁ Good Samaritan Services
⦁ Lancaster Housing Opportunity Partnership (LHOP)
⦁ Real Life Community Services
⦁ Solanco Neighborhood Ministries
⦁ Tabor Community Services
⦁ The Factory Ministries
⦁ United Way 211
Recently, realizing the likelihood of a Covid-19 eviction surge, the network has been reaching out to donors, and has built up its war chest to nearly $1 million. (Lancaster Cares, a joint venture of the Lancaster County Community Foundation and the United Way of Lancaster County, provided $20,000.)
The state and local programs together should be able to help 600 to 700 households with current funding, McKenna estimated. If they start running short, they can seek additional support.
Judah Hoover, vice president for business development at Slate House Group, said the property management company has been proactively reaching out to landlords and tenants during the pandemic, and has seen only a slight drop-off in rent payments as a result.
Slate House manages 4,000 rental units in four states, including about 1,000 in Lancaster County. Normally, it doesn't offer payment plans, but with Covid-19 it has done so, Hoover said.
Once the moratorium ends, Slate House will be "easing back" into filing evictions, he said.
The decision to participate in rental relief and accept it as payment will rest with the individual owners whose properties Slate House manages, he said. The appeal of the state's program is somewhat limited by its $750 cap, Hoover said, but that's appropriate: It helps ensure that the program targets needier households and neighborhoods.
McKenna said the Eviction Prevention Network is actively promoting the programs and making sure enough staff members are trained and ready to assist tenants and process applications.
If you think you might miss a rent or mortgage payment, don't wait, he said: Talk to your landlord or mortgage lender. Tabor, LHOP and their partners can provide guidance on your options and potential assistance.
"Be proactive," he said.