By a 4-1 vote, Lancaster City Council on Monday appointed Ahmed Ahmed to fill the seat vacated by council's former president, Ismail Smith-Wade-El.
The "no" vote came from Councilwoman Janet Diaz, who pushed her colleagues to appoint candidate Tene Darby instead. Councilwoman Katie Walsh was absent Monday due to a medical emergency, Council President Amanda Bakay said.
Darby and Diaz are residents of the southeast, historically the city's most marginalized and economically disadvantaged quadrant. Advocates for the neighborhood contend that it and they are constantly sidelined while other constituencies receive favorable treatment. City Hall disputes that, citing initiatives such as the multi-million-dollar lead remediation program, park renovations and other efforts.
On Monday, Supporters of Darby and Ahmed, respectively, spoke fervently to council in support of their favored candidate.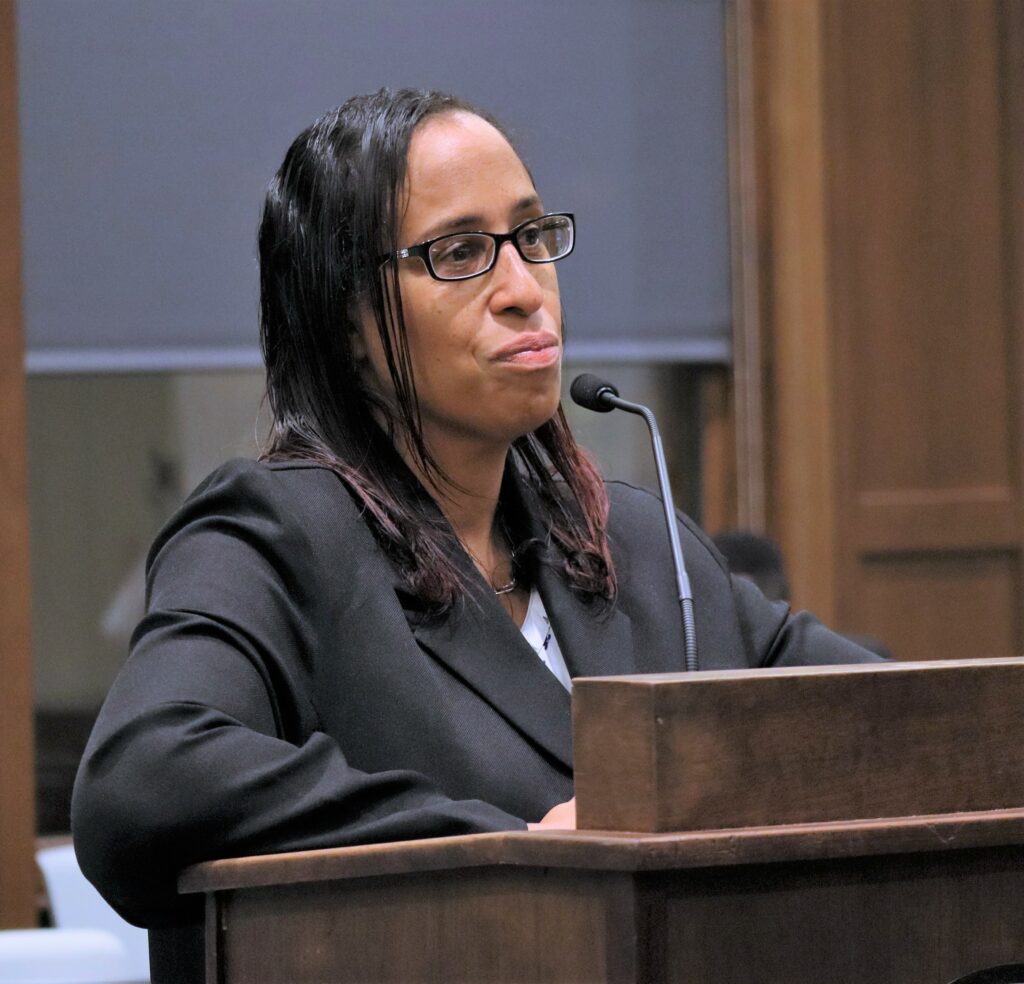 Nelly Torres said Darby works tirelessly for her community, and that Southeast Lancaster needs to see one of its own on City Council.
It's discouraging when people from the neighborhood do everything they can to earn a seat at the table, only to fall short time and time again, she said.
LaRock Hudson said Darby keeps on advocating "after insult, after disrespect, after non-cooperation," and that council would hear from the community if she is passed over.
Ahmed has been an active leader in the refugee community, serving as a volunteer organizer with Church World Service. Matt Johnson, the organization's strategic community partnerships officer, said he's seen Ahmed's outreach work first-hand and is confident he will help the entire community.
Amer Al Fayadh, a former refugee and founder of the language-access firm Communication Essentials, said Ahmed will bring a fresh perspective to City Council.
"The work starts now," Ahmed said after the vote. He said he took to heart all the comments that were made, and intends to engage fully and learn from residents of the southeast and all parts of the city.
An assistant general manager at the Holiday Inn Lancaster, Ahmed becomes City Council's first Muslim and first refugee member. He is a member of the Lancaster City Human Relations Commission and the Lancaster City Democratic Committee.
Darby, who works as a medical assistant, is a Lancaster City Democratic Committee member and was its first Black and Latina chair. She is active in the southeast and is a founder and writer with the SouthEast Times Newspaper.
She said she plans to run for City Council: "I'm coming in 2023," she said, "and we'll let the people decide."
In all, 10 individuals sought the seat vacated by Smith-Wade-El. He resigned just before last month's election, in which he was voted into the state House of Representatives.
Ahmed's term lasts through the end of next year. His seat will be one of four contested in the November 2023 election, with the winner taking office in January.
When City Council interviewed the 10 candidates last month, Ahmed told members he wants to run for a full term.
The Lancaster City Democratic Committee held its own, separate vetting process, reaching out to the nine Democratic candidates. (The 10th, Tony Dastra, is the founder of the independent Gold Goose Party.)
Chairman Marshall Miller said the committee recommended four Democratic candidates as well qualified: Ahmed, Darby, Andre Gilbert and Lewis Waltman.
Candidate Phil Jones asked City Council how much weight it would give to the committee's opinion. He said he had wanted to participate, but had questions about the process that the committee did not address to his satisfaction.
Council President Bakay told him the committee acted on its own and that council has no authority over it.