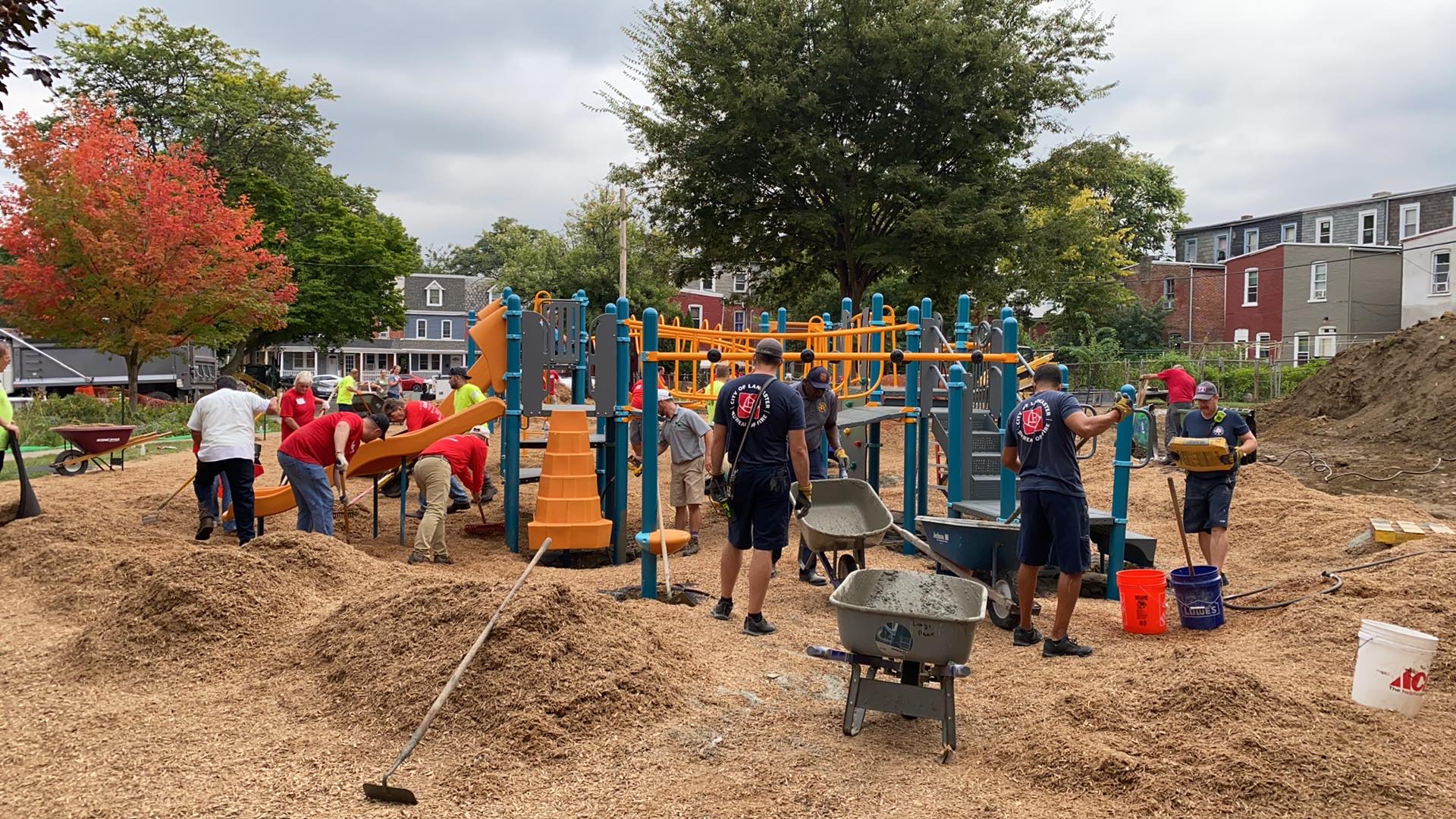 Volunteers and Lancaster staff celebrated the creation Wednesday of a new "kid-designed" playground at Milburn Park in Lancaster's southeast.
Students from King and Washington elementary schools, Phoenix Academy and the Boys & Girls Club provided ideas used to create two proposed playground designs. Additional input came from child and adult residents of the surrounding neighborhood.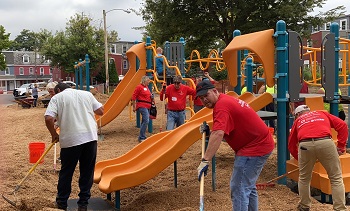 Volunteers joined city employees this week to install all-new play equipment at the park, located at 219 Dauphin St. The task included unloading and spreading eight trucks of mulch around the play area.
The playground will be fully open to the public by Saturday, the city said.
The overhaul was a project of the city in cooperation with the Pennsylvania Municipal League and KABOOM!, a Washington, D.C.-based nonprofit that works to end playspace inequity.
Half of the $167,000 budget came from a Department of Conservation & Natural Resources grant. Additional support came from the Giant supermarket company, Highmark, Penn State Health and the Lancaster County Community Foundation.