Diversity and public spirit were on display Thursday among the individuals bidding for City Council's open seat.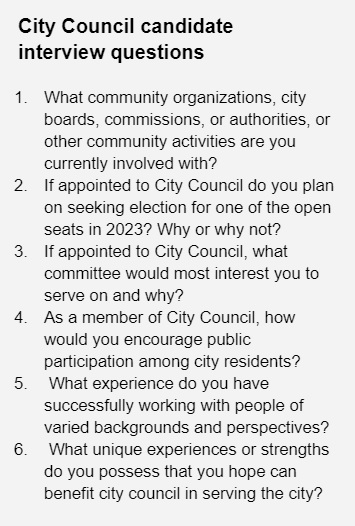 The hopefuls included young professionals and a retiree; they included lifelong Lancastrians, recent arrivals and a member of Lancaster's refugee community. Eight are men and two are women; three are Black, including one Black Latina; one is Asian.
On Thursday, they were quizzed in alphabetical order for roughly 15 minutes apiece. Each fielded the same six questions, which they had received in advance, with each sitting Council member asking one.
Those members will meet at 5:30 p.m. Monday, Dec. 5, to choose a replacement for former Council President Ismail Smith-Wade-El, who was elected last week to the state House for the 49th District. The individual is to be sworn in immediately for the 6 p.m. committee meeting that follows.
The chosen individual will serve until a successor, chosen in the 2023 election, is sworn in. Eight of the 10 candidates indicated strong interest in running to keep the seat. As for the other two, Jeremy Hayes said he's undecided, while Lewis Waltman said he wants to run again, but would step aside if he wasn't pushing the city's agenda forward.
Here are brief summaries of each candidate's interviews.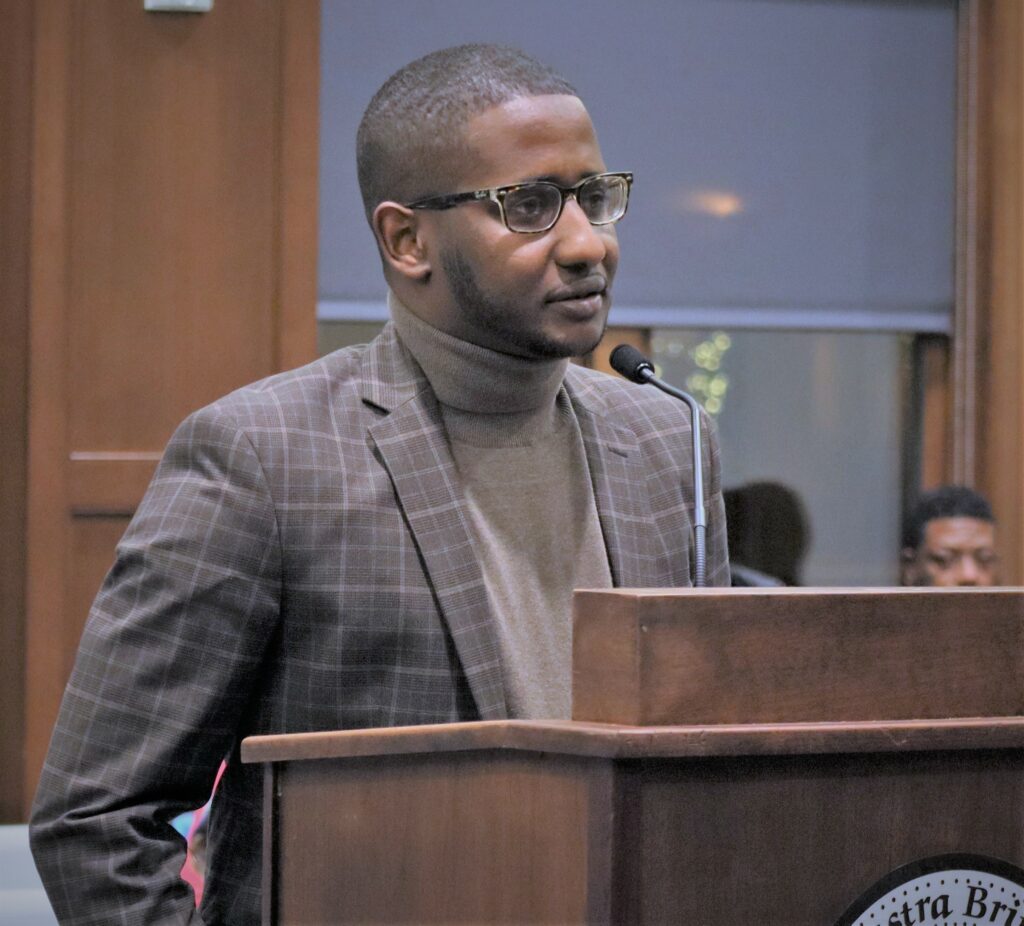 Ahmed Ahmed
Ahmed Ahmed would be City Council's first former refugee member and its first Muslim. He said advancing Lancaster's role as a welcoming city has been his "life's work" and that as a hotel executive, he would bring the perspective of the tourism and hospitality industry.
He expressed interest in being on the finance committee and the personnel committee, where he would focus on recruited people from underrepresented communities for city boards. He said his experience as a volunteer community organizer for Church World Service has given him experience in bringing together people of diverse backgrounds, and that he would promote city outreach and language access. "It's the government's job to come to the community," he said.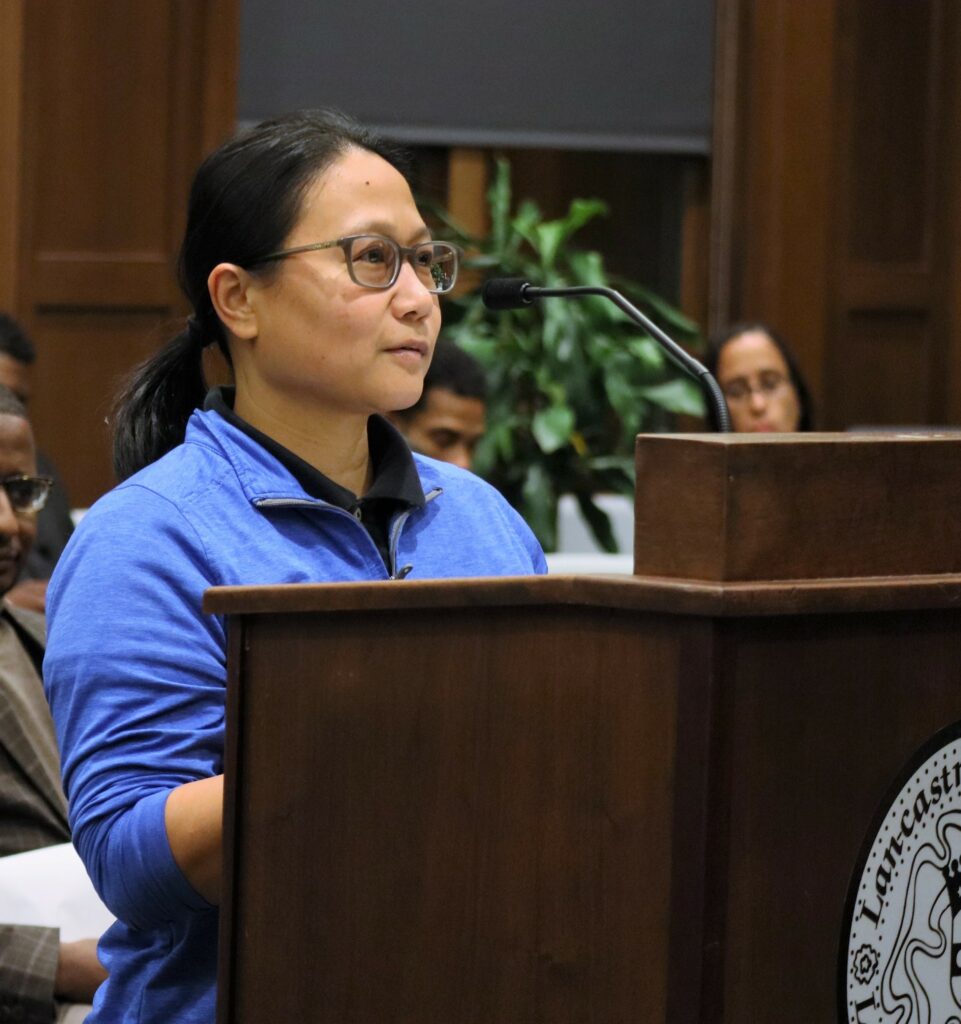 Liza Ong Ante
Liza Ong Ante is a first-generation Asian-American who moved to Lancaster in 2010. She said her work as a customer service representative in the health insurance industry has given her experience working with people of varied backgrounds and taught her to understand the barriers that many face.
She is not part of any city or community organizations but said she wants to get more involved. She is interested in serving on the public safety committee. She said she is determined, has a strong work ethic and understands the importance of supporting people and demonstrating your commitment to work on their behalf.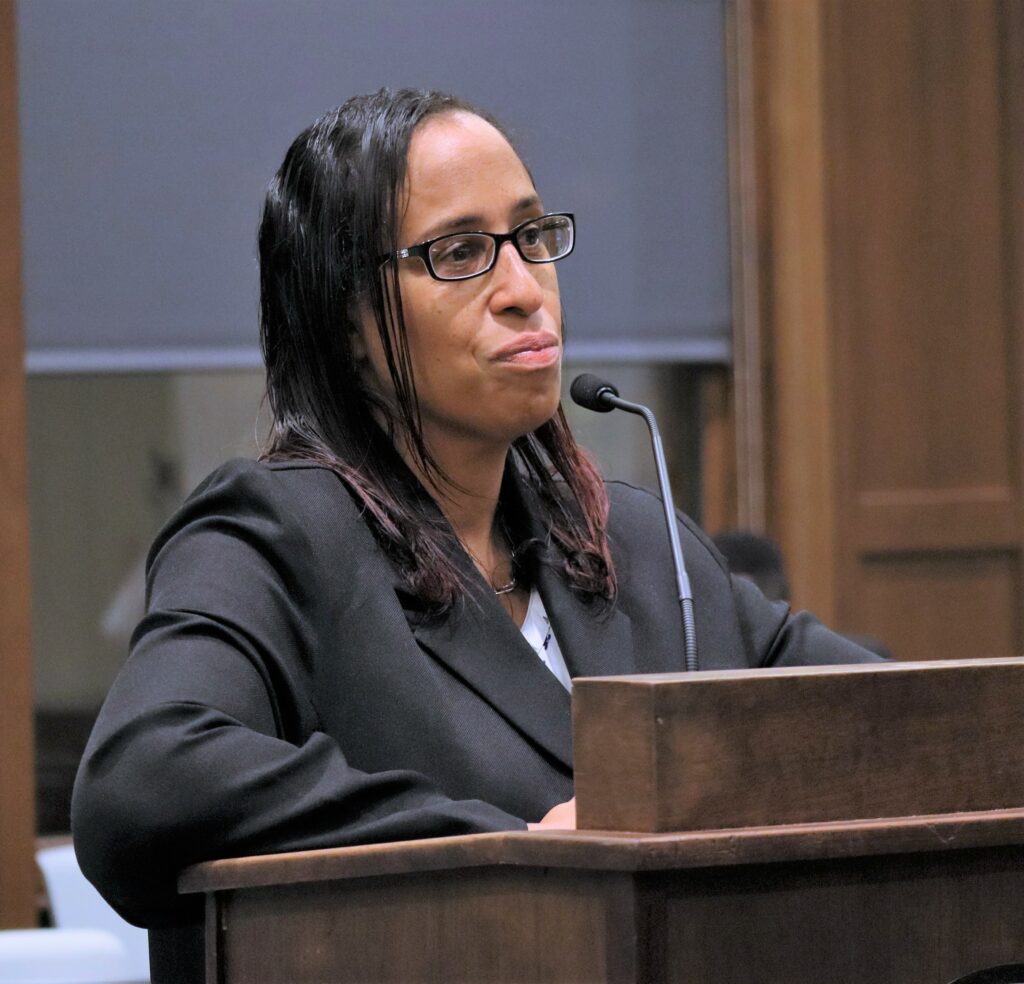 Tene Darby
Tene Darby, a lifelong Lancastrian, said members of the community reached out and encouraged her to run. As a neighborhood leader in the southeast, she said she frequently acts in a "semi-official" capacity connecting people to city services and solving problems, and that she would bring that approach to council. "I meet people where they are," she said.
Darby said she has extensive experience interacting with people from all walks of life, both as a medication and billing coordinator at an addiction treatment practice and through her activity in city and state Democratic politics, including her time as the first Black and Latina chair of the Lancaster City Democratic Committee. She said she is interested in the personnel committee, where she would work to increase diversity, as well as the public safety and public works committee, where her priorities would include traffic safety and parking. She said her strengths include impartiality, professionalism, integrity and the willingness to make decisions and stand by them.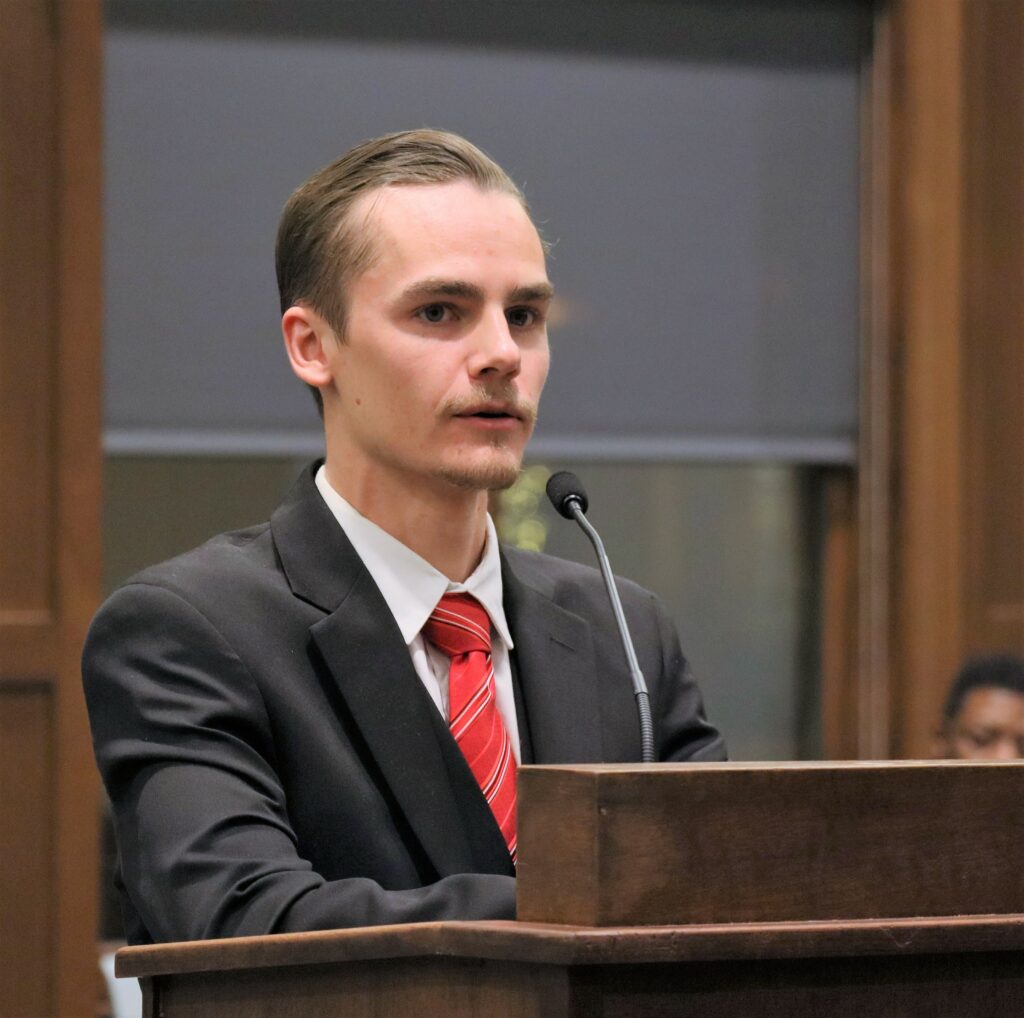 Tony Dastra
Tony Dastra said would bring unconventional ideas to City Council, along with fierce determination: "I'm here to fight for the city." A familiar face at City Hall and a former mayoral candidate, he pointed to his influence in moving the needle on several issues, including the livestreaming of city meetings, which he pioneered as a community volunteer; and a more parsimonious approach to parking, as reflected in recent zoning amendments by the Planning Commission, where he serves as an alternate member.
He said the city must integrate online and in-person approaches to maximize public engagement. He expressed interest in the public works committee and, illustrating his willingness to dive into the minutiae of state law, suggested the city explore taking responsibility for state-owned roads that pass through it. He advocates broadening access to public transport to reduce reliance on personal vehicles, and said he wants to create new ways for his generation to participate in politics. Dastra said he believes Lancaster can be "the next great American city."
Andre Gilbert
Andre Gilbert served in the U.S. Navy during Operation Desert Storm and now runs Gilbert Services Group, which includes a custodial service for homes and businesses and a DJ service for weddings and other events. His nonprofit, Gilbert Leadership Initiative, supports at-risk youths and single mothers.
Gilbert said he interacts constantly with people from all walks of life through his work with the African American Cultural Alliance and NAACP, and that members of the community encouraged him to run. A Lancaster City Democratic Committee member, he said he constantly encourages people to vote, to take an interest in current events and be involved in the community. Promoting economic empowerment is essential, he said, especially for disenfranchised households and communities; and so he would be interested in serving on the community planning and economic development committees. Another possibility, he said, would be the public works committee.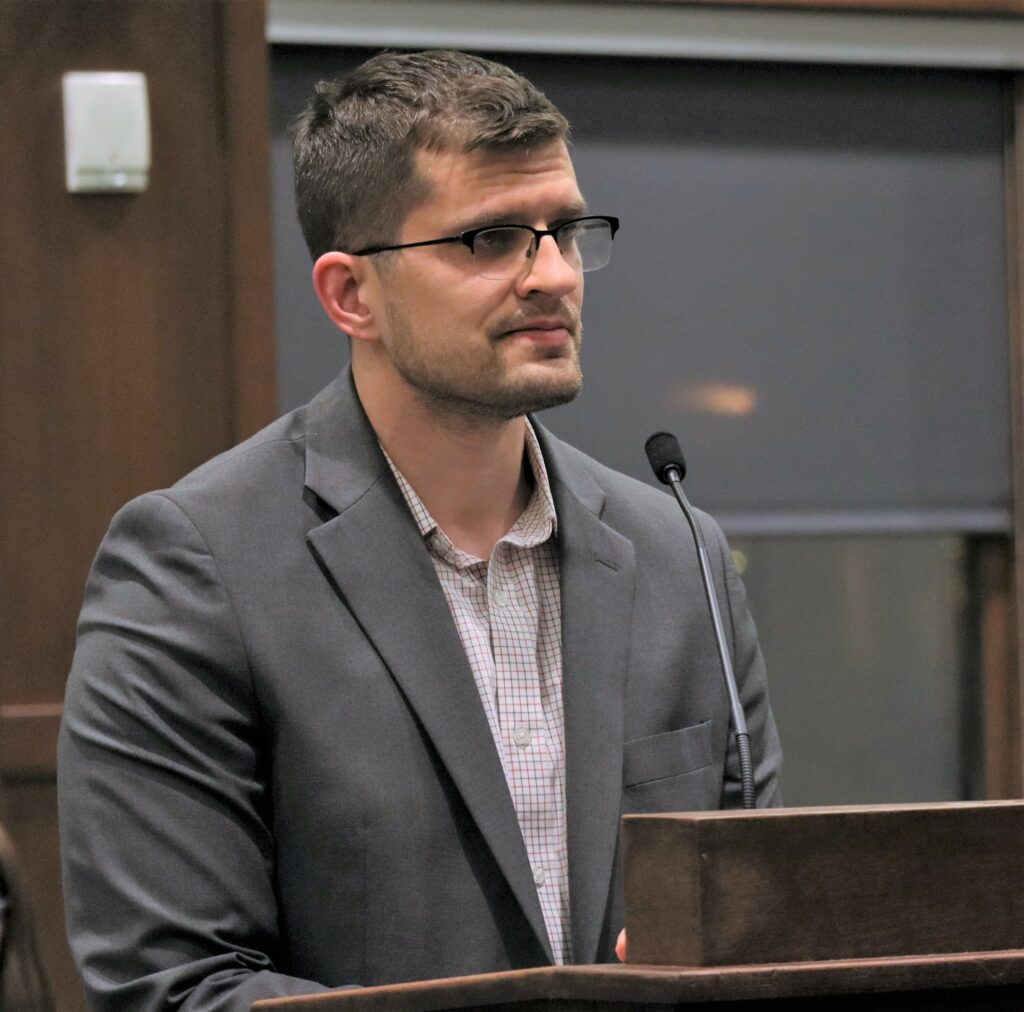 Jeremy Hayes
Jeremy Hayes emphasized the in-depth expertise in affordable housing he would bring to Council thanks to his role as director of Tenfold's Housing Rights & Resources Center and leader of the county's Eviction Prevention Network. He said he's eager to serve on any committee that deals with affordable housing, due to the seriousness of the crisis.
Coupled with his work with Church World Service on behalf of refugees, he regularly deals with people from "drastically different backgrounds," he said. He promotes Tenfold's services at public events and has built productive relationships with local government and partner nonprofits. As CWS housing specialist, he said, he convinced landlords to rent to new arrivals with no credit history or employment, and was able to communicate effectively with non-English speakers even when no interpreter was available.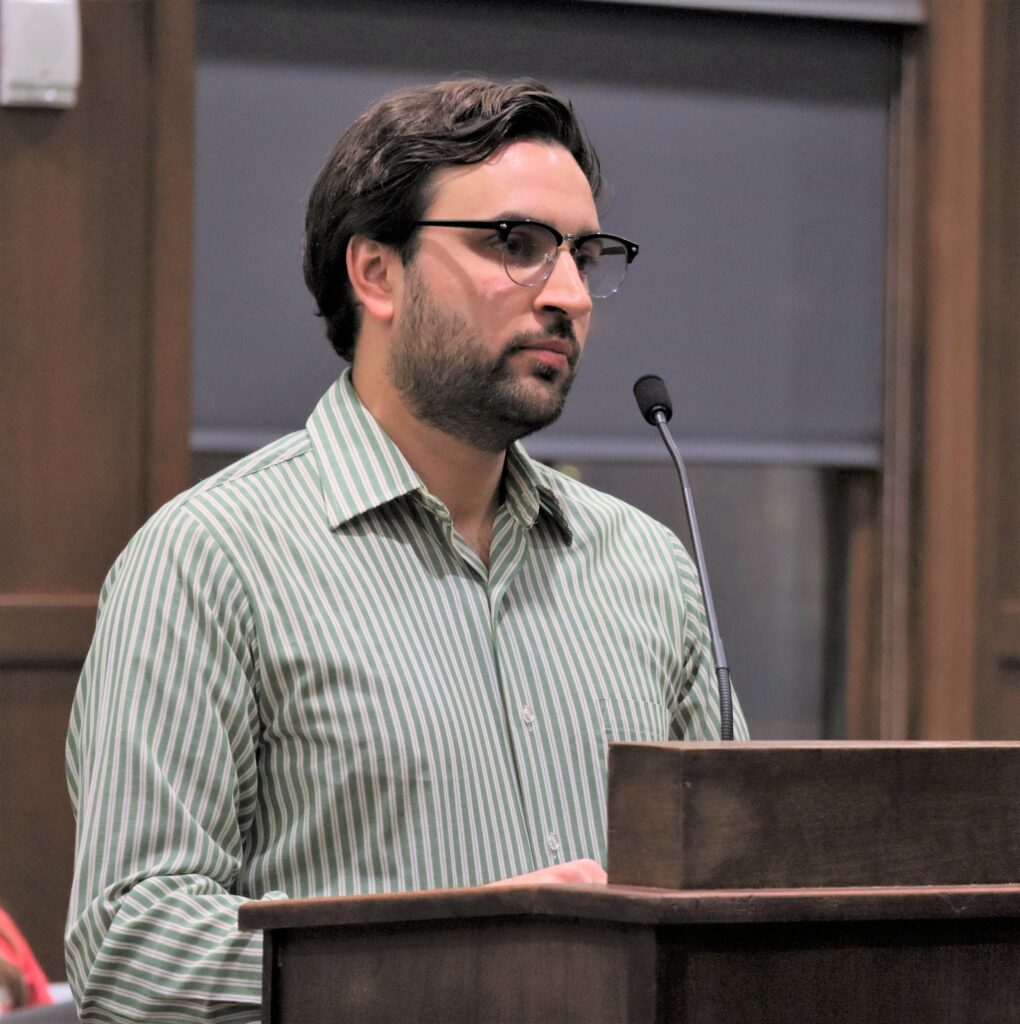 John Hursh
John Hursh was raised just outside Lancaster city and fell in love with it during his teenage years. He said his priorities would be housing affordability, street safety — he is an avid biker and the treasurer for The Common Wheel — and citizen engagement.
It was he who anonymously placed chairs at Red Rose Transit Authority bus stops earlier this year; he said he did so to draw attention to the lack of amenities such as shelters or benches. As a certified public accountant, he said he would be a good fit for the finance committee. He said his attention to detail would make him an effective Council member, and as a Gen Z member he would bring a youthful perspective to its work and encourage other members of his age cohort to get involved in city life.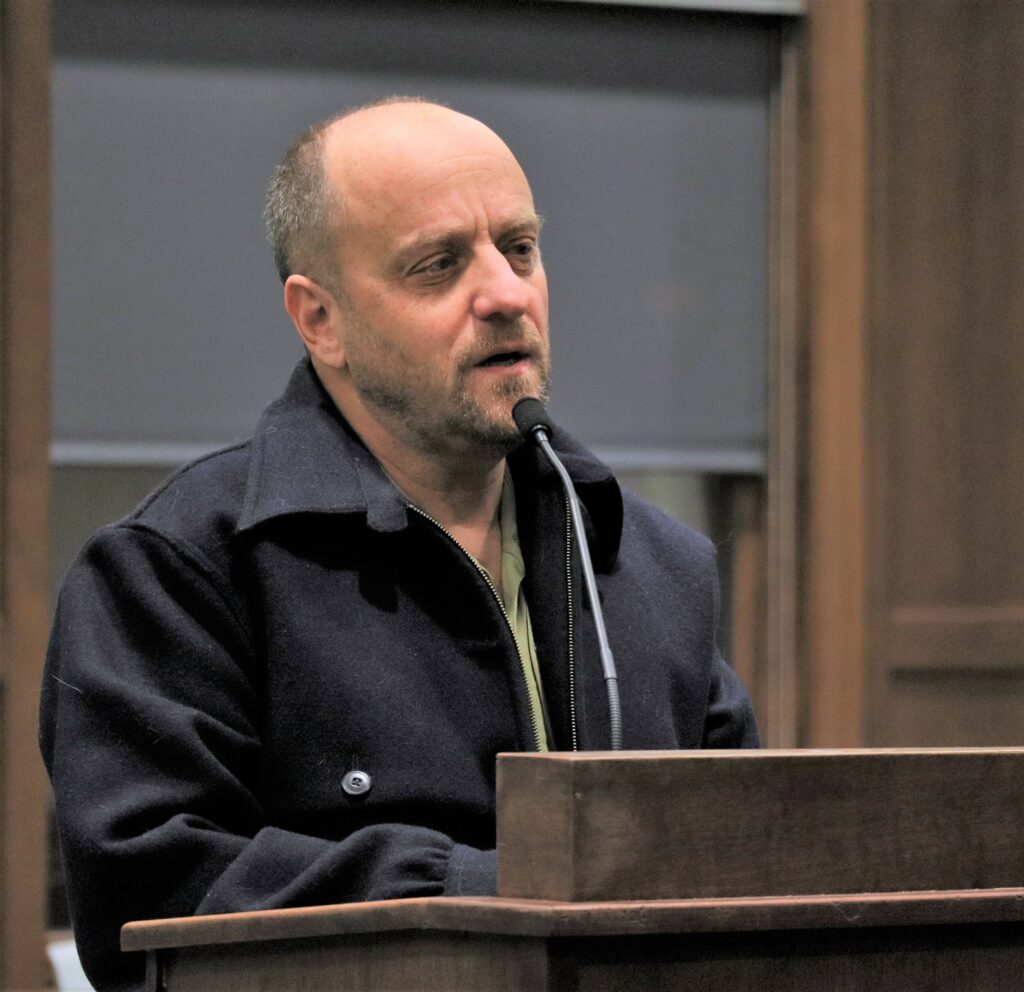 Tony Israel
Freelance photographer Tony Israel was born and raised in New York City. He said he watched with dismay there as gentrification robbed neighborhoods of their diversity and character and wants to keep that from happening here. Lancaster excites and intrigues him, he said; it "has more of a will to build community than any other place I've been."
Israel said he loves learning the life stories of the diverse people he meets through photography. He said he would like to work on public art initiatives and affordable housing. Big community events can encourage public engagement, he said, as can small initiatives that get people involved in their neighborhoods, like "getting their hands dirty in a rain garden." Citing his own experiences with bureaucracy at City Hall, he said he would push for better communication and more flexibility.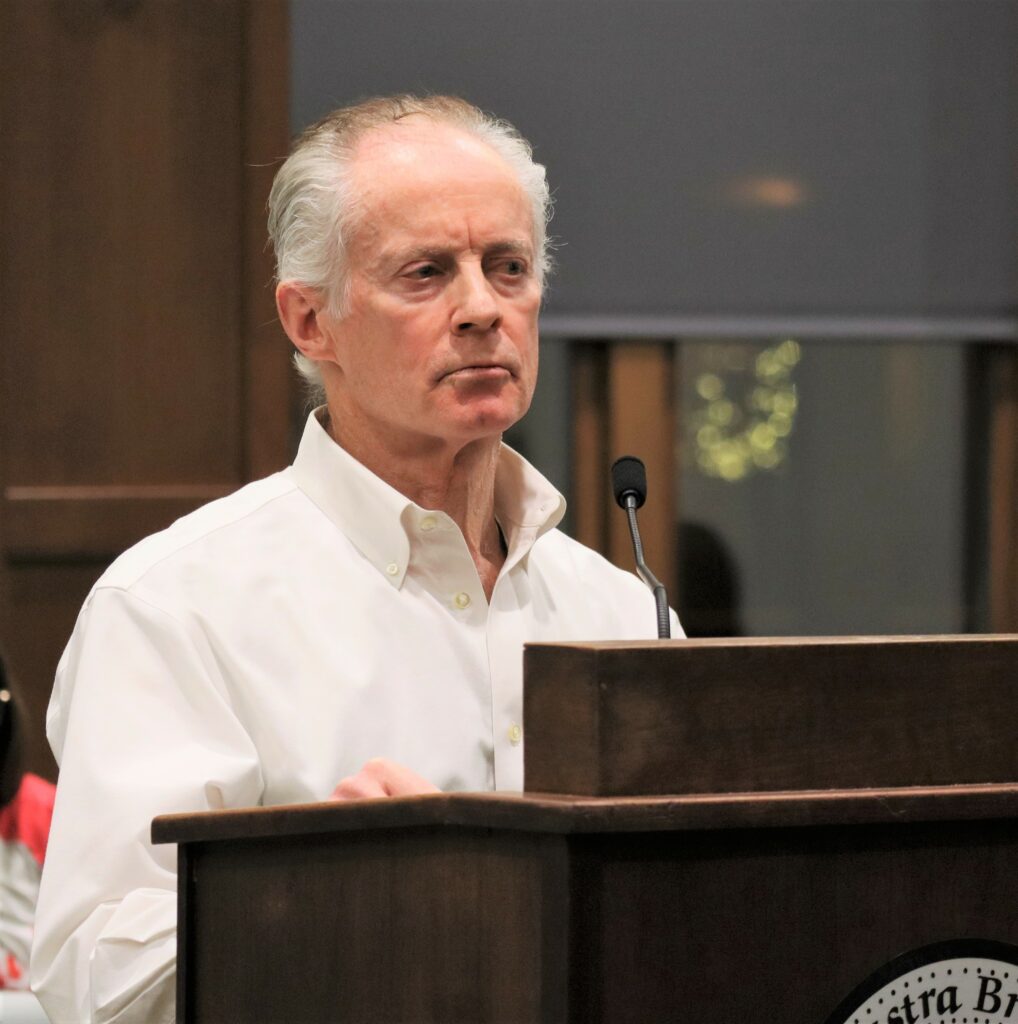 Philip Jones
An executive and educator, Jones has extensive cross-cultural experience thanks to his business career, which took him to Asia for more than two decades. He said Lancaster fit his criteria he was looking for when he moved back to the U.S. a year and a half ago: He wanted a community that was diverse, affordable and was home to a college or university. He said he wants to focus on three areas where Lancaster is "missing opportunities": Homelessness, affordable housing and Airbnb regulation.
Jones owns two Airbnb properties and organized the Lancaster Area Airbnb Operators. "We should be rolling out a welcome mat" to Airbnb guests, he said: Many are well-paid professionals here on work assignments; the city stands to benefit tremendously when their experience is so good that they decide to relocate here permanently. He thinks the city needs to improve its one-on-one interactions with contituents and its legislative processes, and would like to serve on the community planning and economic development committees.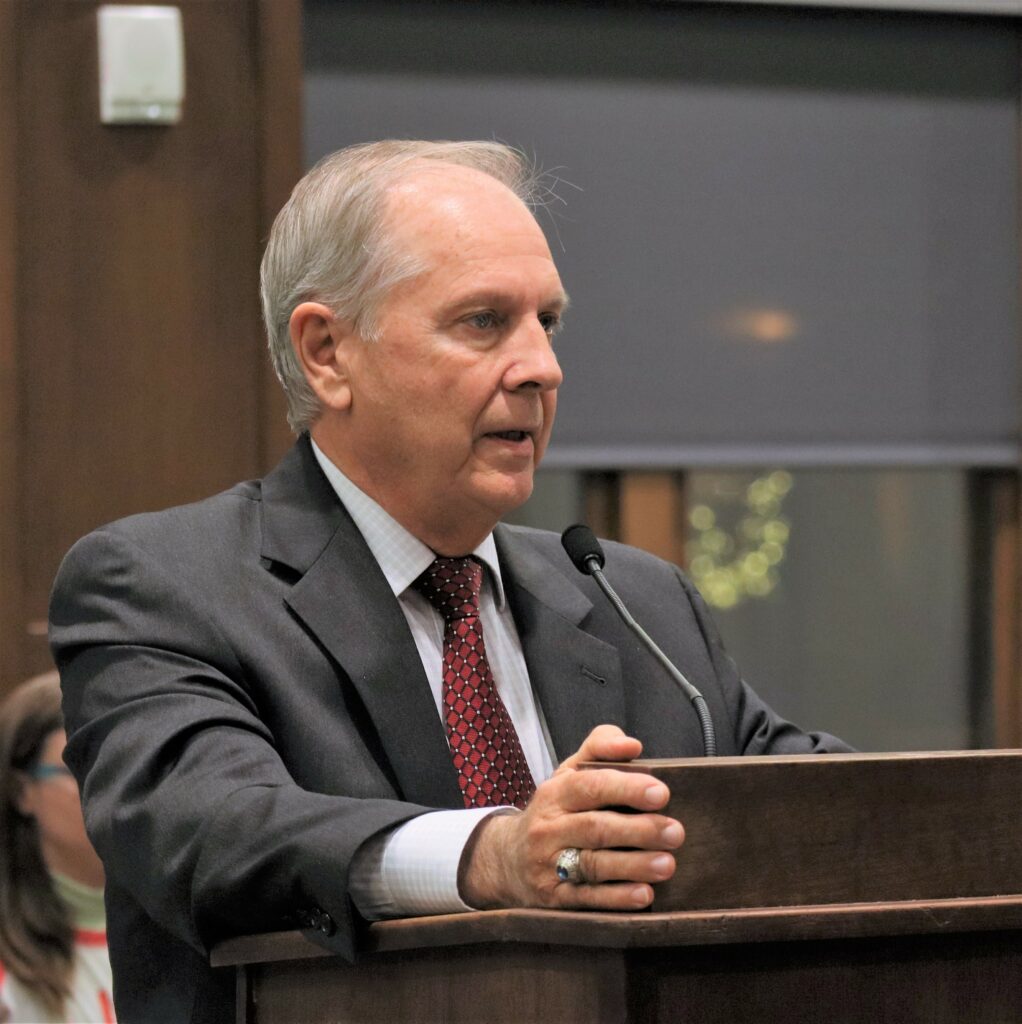 Lewis Waltman
During his business career, Louis Waltman managed Donnelley printing facilities at locations across the country. He was responsible for setting his budget and always made his numbers, he said; and he's an experienced negotiator, having hammered out $300 million of purchasing contracts when Donnelley Financial Services separated from its parent company. He is the past president of the local Urban League and has served on other boards and nonprofit capital campaigns.
Now retired, Waltman said he's always been a hard worker and that "it's in my character to participate." Community engagement, he said, stems from good planning and ongoing communication. At Donnelley, he said, diversity was prized as an asset, and that he has good friends from all backgrounds and across the political spectrum. He said his background would suit him for the public works, community planning and finance committees. He said he's a quick learner and as a retiree would have plenty of time to devote to his duties.