South Ann Concerned Neighbors shouldn't have to wait any longer for the $500,000 it is seeking from City Hall for a community center, the Rev. Edward Bailey told City Council on Monday night.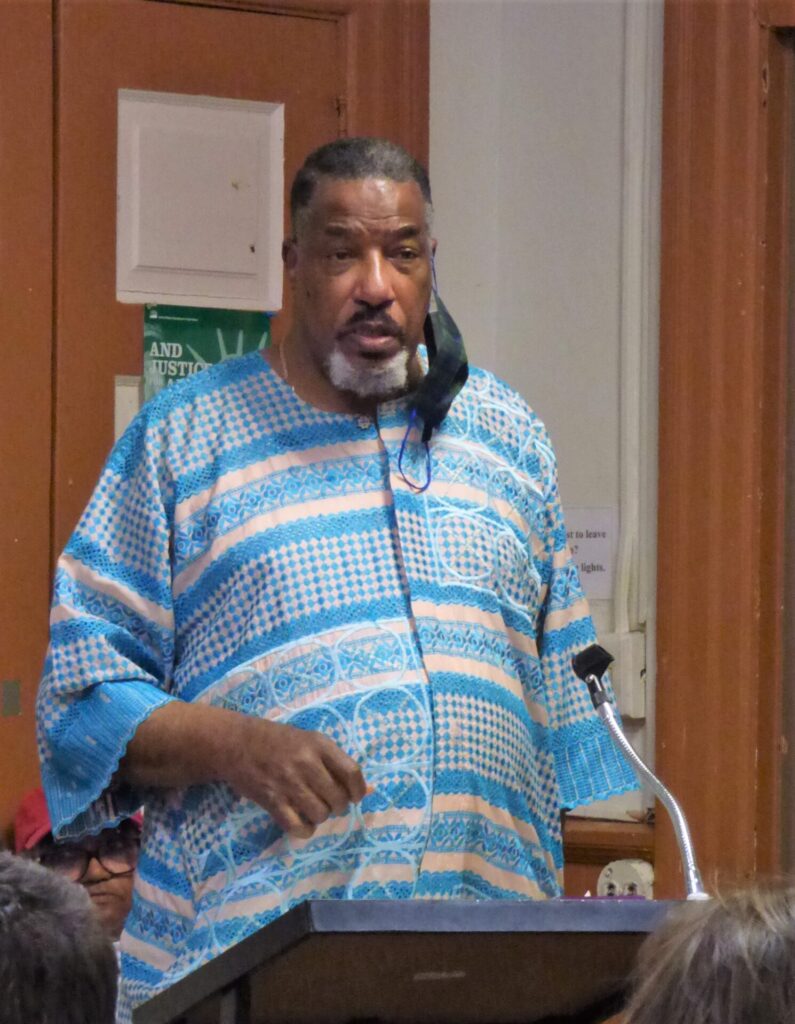 The Black community is always being given promises, but told to wait its turn, and then "nothing ever happens," Bailey said.
"That area needs a community center. … Let's get a project going," he said.
South Ann Concerned Neighbors is proposing to convert a house and former appliance repair shop at 259 S. Ann St. into a community hub. The property includes two apartments that would be restored to serve as affordable housing, the nonprofit's leader, Darlene Byrd, said.
The money would come from Lancaster's American Rescue Plan Act allocation. Byrd has been seeking ARPA support for her organization's project since the city received the federal money more than a year ago.
Last year, Mayor Danene Sorace said the city needed a formal process to request and evaluate ARPA proposals, and asked Byrd to be patient while one was developed. That led to the city drafting a request for proposals, or RFP, specifically focused on affordable housing, which it released this summer.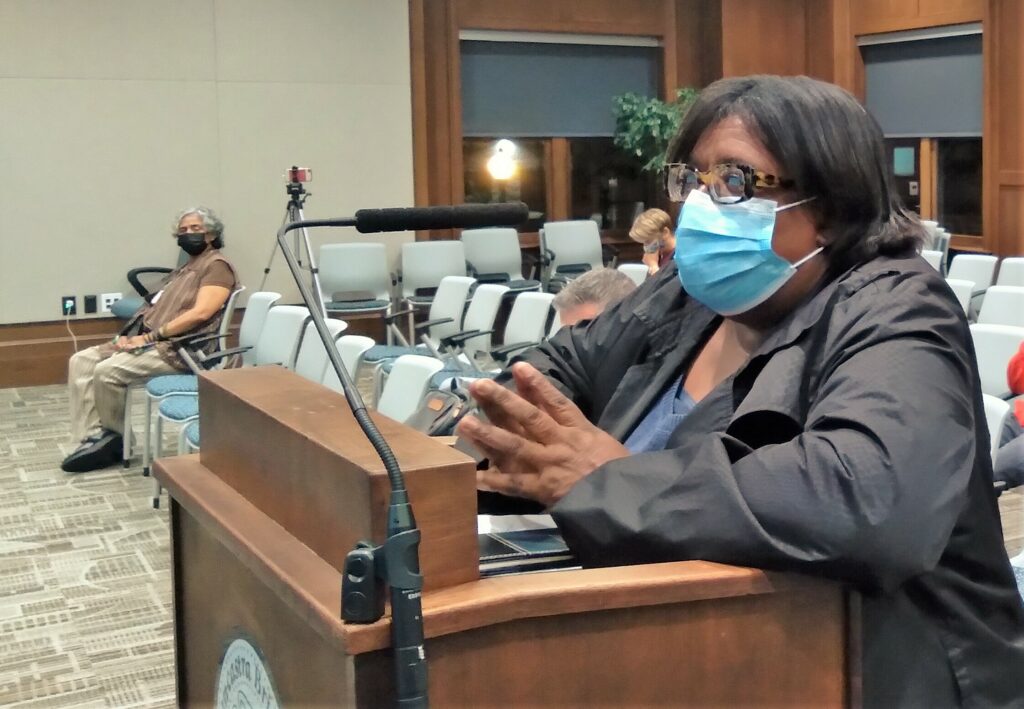 South Ann Concerned Neighbors was one of the 13 organizations that responded. It is not, however, among the nine recommended by the city's review committee to receive $7.4 million in funding. City Council is scheduled to vote on a bill making those appropriations on Nov. 22.
On Monday, Councilwoman Janet Diaz proposed amending the bill to include $500,000 for South Ann Concerned Neighbors. It failed on a 3-3 vote; majorities are required for motions to pass.
Diaz, Councilman Lochard Calixte and President Ismail Smith-Wade-El voted yes, while Jaime Arroyo, Amanda Bakay and Faith Craig and Amanda Bakay voted no, yielding a 3-3 tie. Councilwoman Katie Walsh abstained because she works for the Lancaster City Housing Authority, one of the entities in line to receive ARPA funding.
Community hub ≠ housing initiative
Why didn't the review committee recommend Byrd's group for funding? Although South Ann Concerned Neighbors did include a small amount of affordable housing, it wasn't the project's main focus, Sorace said, and so it did not meet the RFP's criteria.
However, the city is about to release a second RFP for "community facilities" and is planning to make more than $5 million from ARPA available. The category matches South Ann Concerned Neighbors' intentions, Sorace said — "a square peg in a square hole," as she put it — and there's every reason to think its application would be favorably received.
The mayor said City Hall would welcome working with Byrd to refine her project and budget, saying there are elements "I believe we can be helpful with."
Once the RFP is released, organizations would have eight weeks to respond, putting the deadline sometime early next year. As was the case with the affordable housing RFP, a committee would then review the applications and make recommendations to council.
South Ann Concerned Neighbors has owned 259 S. Ann St. for 16 years, acquiring it in November 2006. The $40,000 purchase was covered by a federal grant provided through the city, according to a March 2007 Lancaster New Era article.
The article describes the nonprofit's plans to build a cyber cafe there for students and neighborhood residents and to borrow $60,000 through Tenfold predecessor Lancaster Housing Opportunities Partnership to renovate the two apartments. Those plans did not come to fruition.
On Monday, in response to a question from Diaz, Byrd said her team would be open to including homeless shelter services in its current plans for 259 S. Ann St.
"There's a lot that could happen with that space," she said.
Byrd told One United Lancaster that South Ann Concerned Neighbors does not have any partners or pledges of financing for the community hub. Nor did she have a project cost estimate.
The group has partners it would like to bring in, but "we needed to get some money first," she said.
Other applicants
Besides South Ann Concerned Neighbors, the city's ARPA review committee also turned down applications from Landis Place on King, Hager Parking Properties and BASE Inc.
Landis Place on King, an affiliate of Landis Communities, applied for funds to expand the number of affordable units it will offer at Landis Place on King, the high rise it is completing at 239 W. King St., which is scheduled to open next spring. BASE submitted two applications seeking support for financial counseling, rental assistance and first-time homebuyer programs, but did not propose building or preserving any affordable properties, city Chief of Staff Jess King said.
Hager Parking Properties sought support for its planned development in the first block of West King Street, but the rent figures in its proposal exceeded the city's stated affordability criteria, Sorace said.