Barbara Breneman is a big fan of Landis Communities.
The 10th-generation Lancastrian, who is in her late 60s, said she enjoys living in Steeple View Lofts, Landis Communities' 55+ community at 118 N. Water St. But she's so taken with the offerings at Landis' latest building, Landis Place on King, that she's signed up to move in when it opens next year.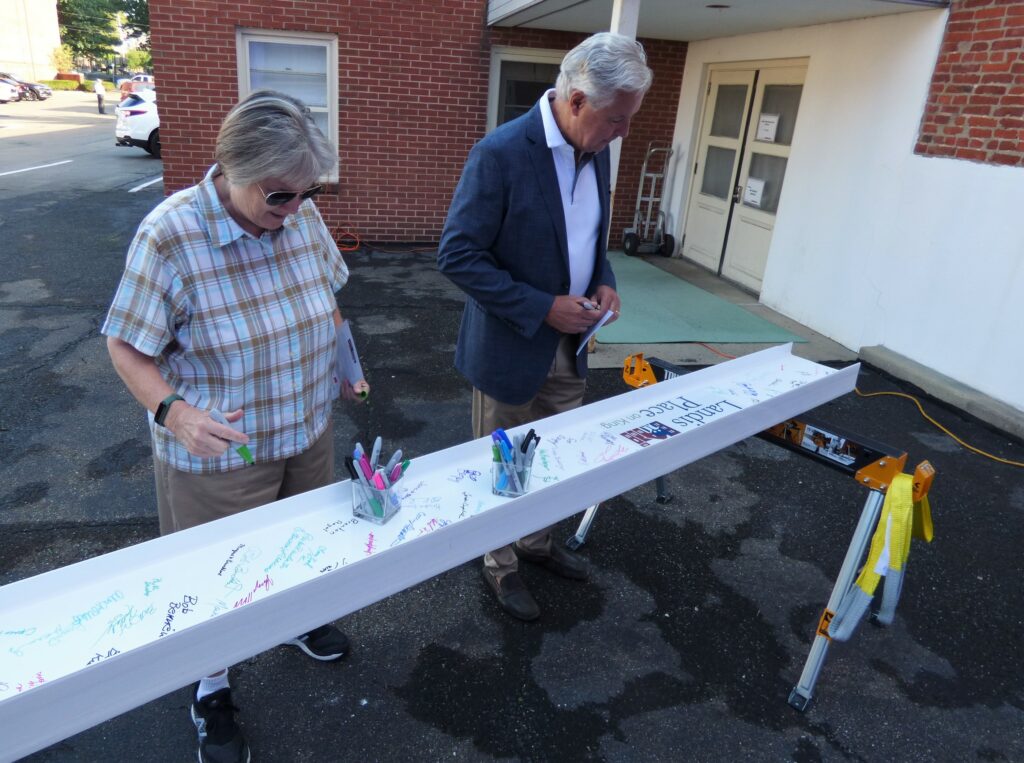 Breneman was on hand Tuesday morning for Landis Place on King's "topping out." The custom involves hoisting the final structural beam into place, marking the end of that phase of construction.
Future residents like Breneman and numerous project partners signed the beam prior to the topping-out ceremony, held in the parking lot at the Groff Event Center, just north of the project site.
It was one of two events Tuesday morning commemorating construction milestones. A few blocks to the northeast, Penn Medicine and Lancaster General Health held their groundbreaking for the Queen Street Flats, a $100 million mixed-use project in the 500 block of North Queen and North Prince streets.
Budgeted at $28 million, Landis Place on King is a seven-story, 114,000 square foot building taking shape at 239 W. King St. Its developer is a Landis Communities affiliate, Landis Quality Living. It's expected to open by the end of March.
It will have 79 one- and two-bedroom apartments for ages 55+. Landis Communities' home care and support services will be available for residents who need assistance as they age in place.
Eight apartments will be subsidized to make them affordable for low- to moderate-income renters. That's being underwritten through a private fundraising drive, the City Vision Campaign, which to date has raised $428,408 toward a goal of $550,000. That's good progress, campaign co-chairs Bill Hartman and Hilda Shirk said. If more than $550,000 is raised, it'll be used to make more units affordable and keep rents lower, Shirk said.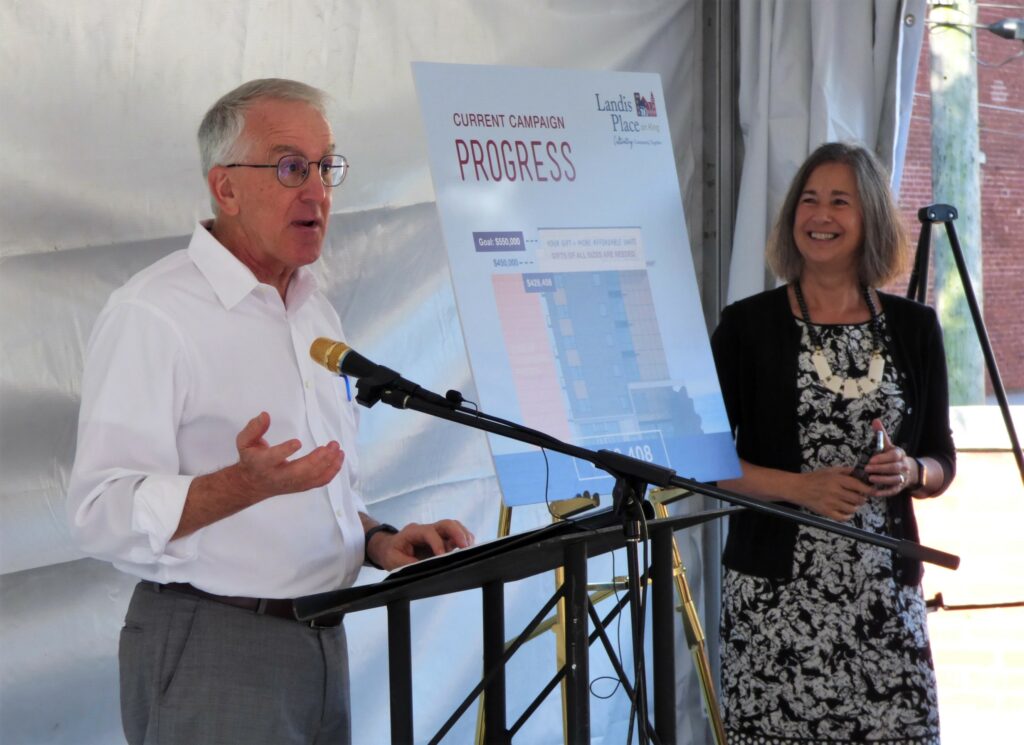 The need is acute, Hartman said: Landis Communities heard from around 80 applicants hoping to qualify for the eight affordable units.
Twenty-four of them made it through the eligibility screening process. Many are Black or Hispanic households, said the Rev. Elizabeth Soto Albrecht, who has been assisting with the applications as Landis Communities' community and diversity consultant. The goal was to create a diverse demographic mix, and it's exciting to see that coming true, she said.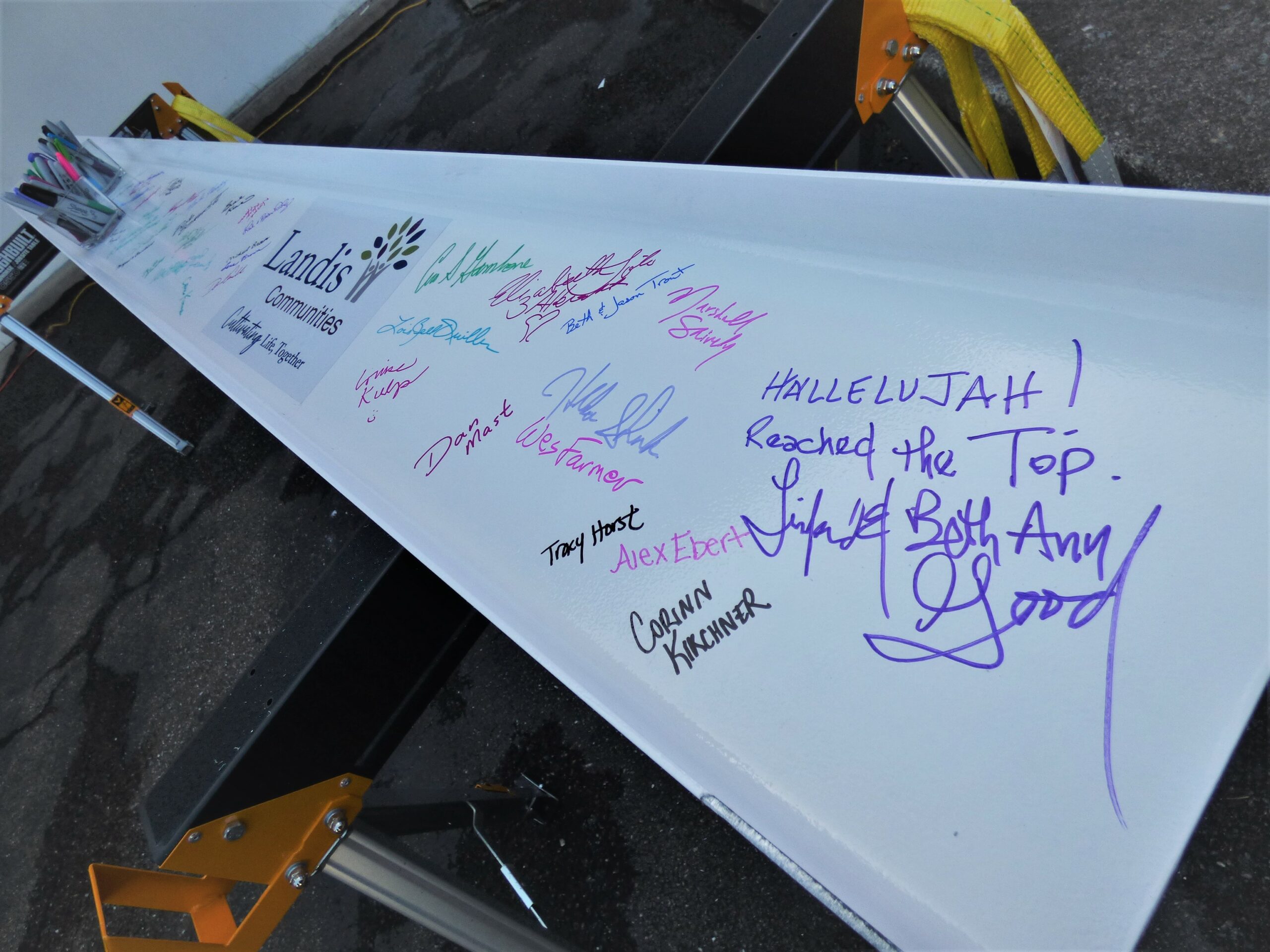 There is also a little over 4,000 square feet of retail and office space. United Way of Lancaster County has signed a lease for a portion of the first-floor space, with the intention of building a robust downtown presence for its free VITA tax preparation program, said President and CEO Kevin Ressler.
The benefits of downtown's revitalization need to be extended to disenfranchised populations, he said. A year-round presence will enable VITA staff to build ongoing relationships with clients and promote economic mobility for the working-class "ALICE" population (ALICE denotes people who are "Asset Limited, Income Constrained, Employed").
For developers, it's hard to make the finances work on any project that involves affordable housing, despite the clear need in the community for it, said Allon Lefever, Landis Communities' board chair.
Landis Place on King shows a possible path forward, he said: Its integration of "middle-market" apartments with privately subsidized affordable units is an innovative model that could be replicated elsewhere.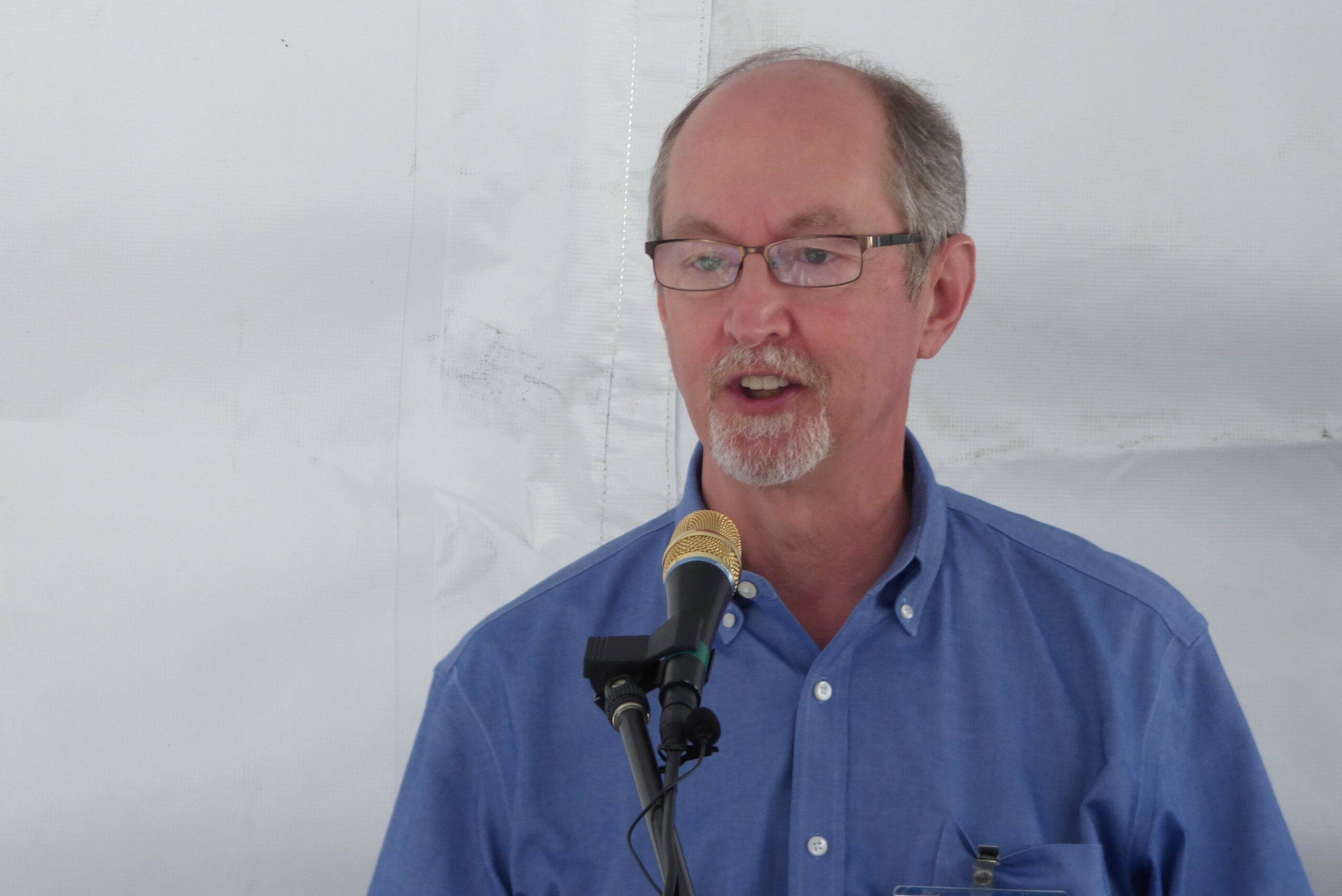 'Part of the neighborhood'
Projects like Landis Place on King represents the future of active, engaged senior living, said Evon Bergey, executive director of Landis Quality Living and chief operating officer at Landis Communities.
"Landis Place on King will become part of the neighborhood here," she said, with residents supporting nearby businesses and taking advantage of everything downtown Lancaster has to offer.
Signing the topping-out beam symbolizes commitment to all the building's future residents, Landis Communities President and CEO Larry Zook said.
"Your name will forever be preserved … and will be part of the legacy of Landis Place on King," he said.