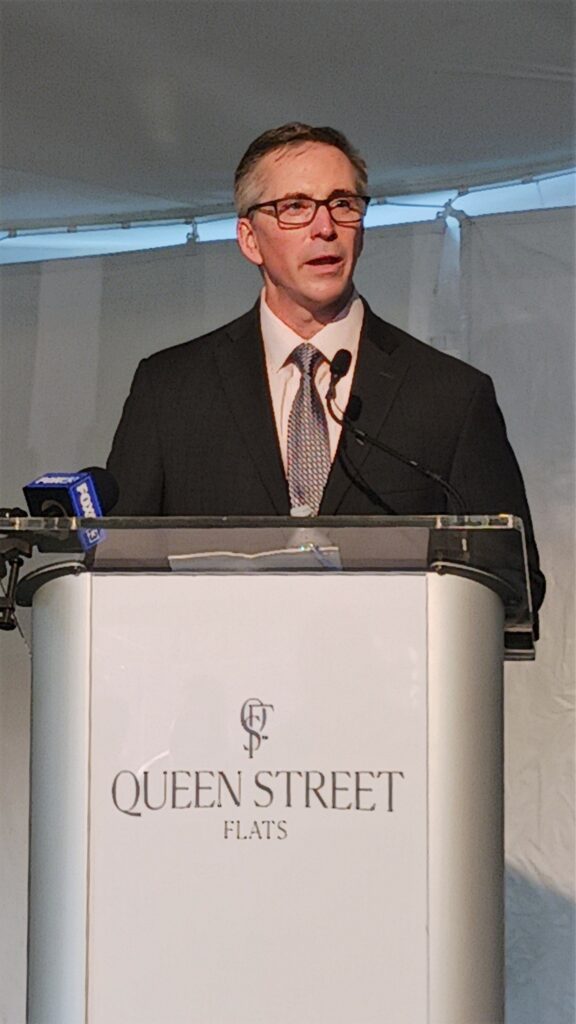 Representatives of Lancaster's largest health system and an Easton-based developer came together Tuesday morning to break ground on a $100 million project that will bring medical offices, apartments, retail and parking to the 500 block of North Queen and North Prince streets.
"This is truly an example of the power of partnership, collaboration and determination," Penn Medicine Lancaster General Health CEO John Herman said.
LG Health is teaming with the Hankin Group to build the Queen Street Flats on 3 1/2 acres just south of West Frederick Street.
Components of the mixed-use project include two "quadrangle" buildings with 244 market-rate apartments, plus retail and restaurant space; a three-story medical office building and parking garage with more than 400 spaces.
The medical office building is slated to open in about 18 months. The rest of the project should wrap up about six months after that, said Neal Fisher, the Hankin Group's vice president of development.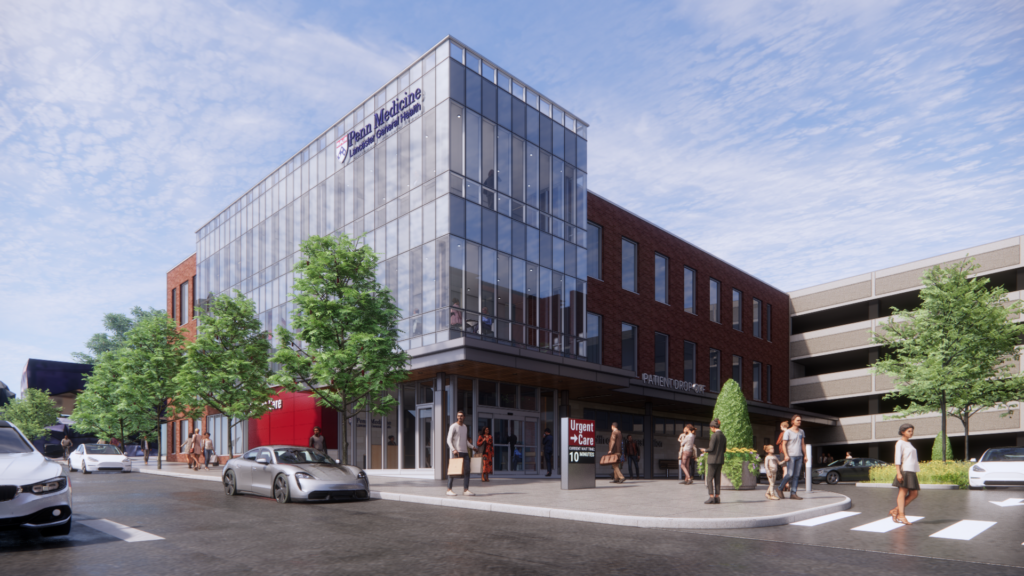 The groundbreaking was one of two local events commemorating construction milestones Tuesday morning. Across town, Landis Communities celebrated the "topping out" of Landis Place on King, a 79-unit apartment complex for ages 55+ that is slated to open in early 2023.
At Queen Street Flats, the medical office building will have urgent care on the first floor, family medicine practices on the second floor and outpatient specialty services on the third, said Dr. Vito DiCamillo, LG Health executive medical director of innovation in healthcare delivery.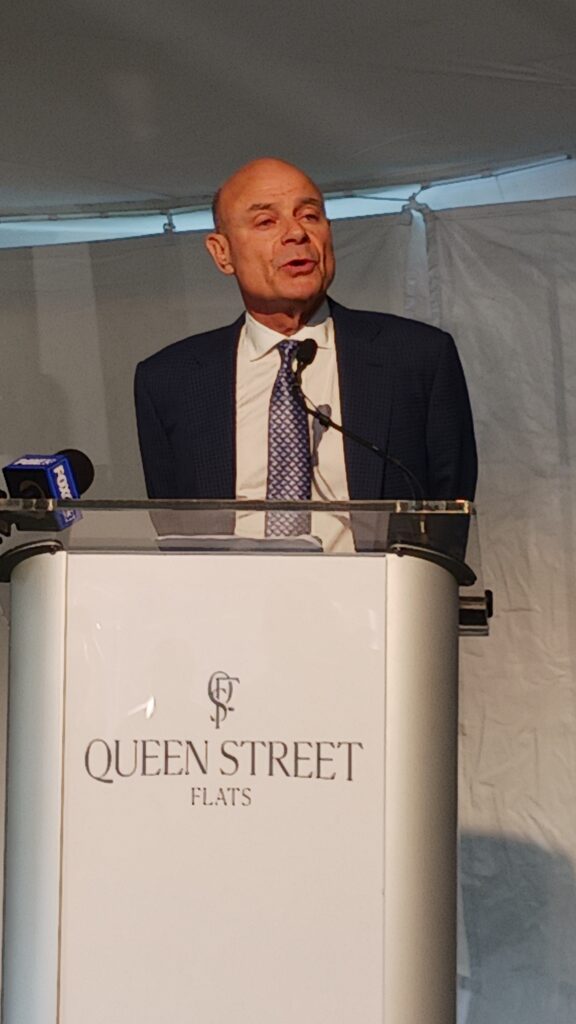 It promises to be among the most accessible outpatient facilities LG Health has ever built, DiCamillo said, with easy access by foot, by car or via the Red Rose buses that run along North Queen Street.
The apartments will be a mix of efficiencies and one-bedroom, two-bedroom and three-bedroom units, Fisher said. Previously, officials have said the one- and two-bedroom apartments will rent for about $1,000 to $2,000; Fisher declined to offer rent figures, given changing market conditions.
He declined to say how much rents might be, saying it's hard to project, given current conditions.
The projects meets all of Lancaster city's priorities and then some, Chief Planner Douglas Smith said. It adds housing density to one of the city's central transportation corridors, just a few blocks from the Amtrak station. It brings new shopping and dining options to the area.
It also enhances Lancaster's streetscape and maintains its historic heritage, as Hankin and LG Health have agreed to restore a 19th century tavern and early 20th century carriage house at the corner of West Frederick and North Prince streets and incorporate them into the project as part of the retail and housing space.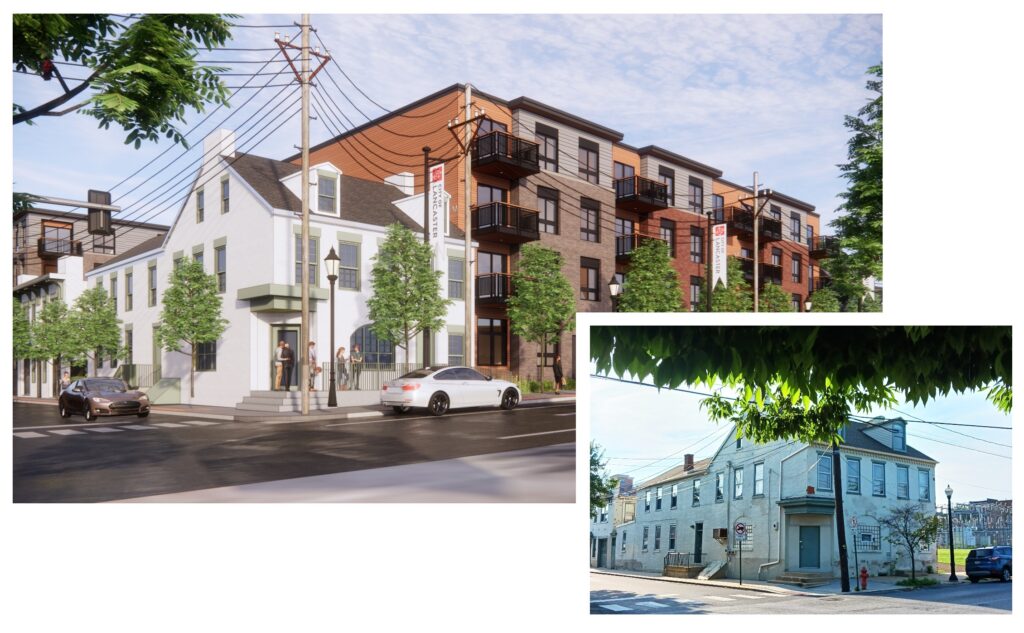 The developers plan to obtain LEED Gold certification, an exacting standard of energy efficiency and environmental friendliness. It would be the first LEED Gold building in the city, Smith said.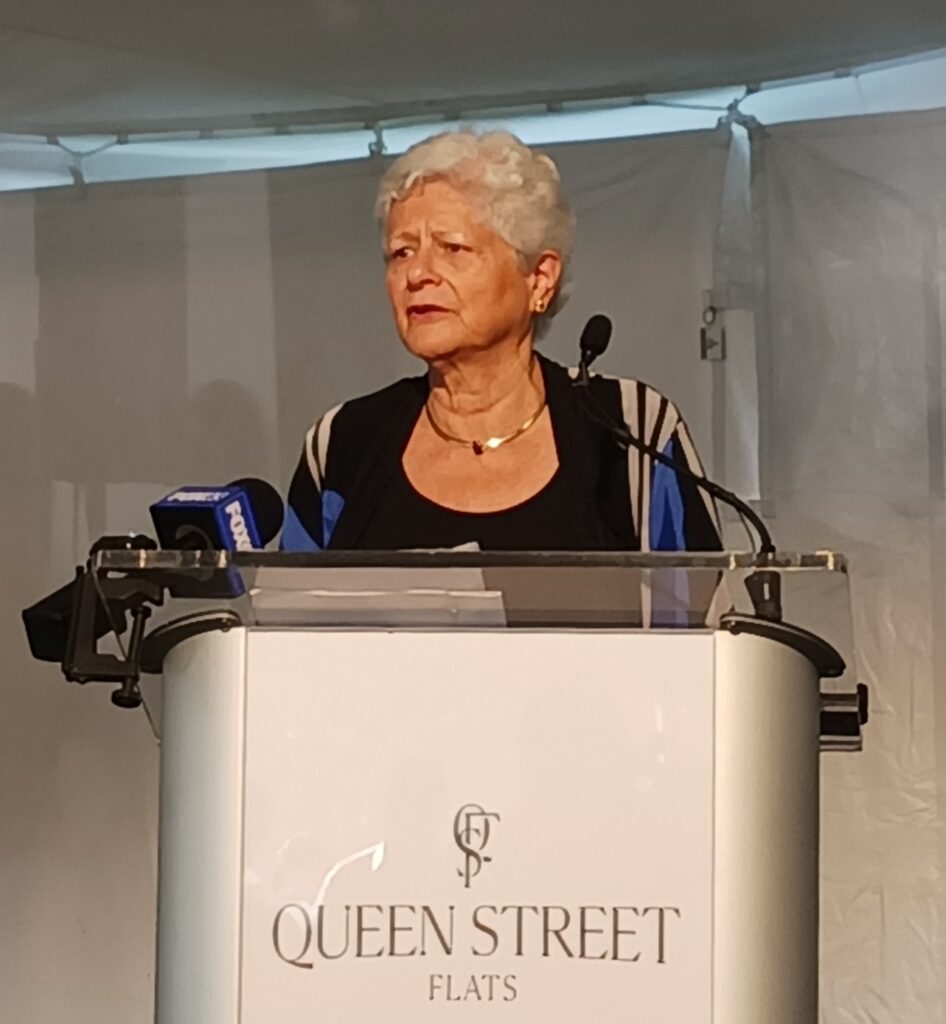 With its mix of high-quality housing and medical services, Queen Street Flats advances LG Health's mission of creating "the healthiest community possible," Herman said.
The Queen Street Flats development extends LG Health's central Lancaster footprint and is the latest in a series of "substantial investments" in the city, which include the current Lancaster General Hospital renovations and the redevelopment of the Northwest Gateway, LG Health board Chairwoman Carolyn Scanlan said.
The 3.5-acre site was for many years the home of the Lancaster city YMCA. LG Health bought the property in 2005, a few years before the YMCA moved into its new building on Harrisburg Avenue.
In 2018, LG Health razed the YMCA complex and created a grassy green space while it decided what to do with the property. The plans with Hankin Group were announced in early 2020.