YWCA Lancaster is premiering its Black Artist Waystation this weekend as part of the Lancaster community's recognition of Juneteenth.
The project is a first of its kind for the nonprofit. Its goal "is to be a catalyst for artists who create works that define the movement toward freedom and recognize the many efforts that brought us to this moment," YWCA Lancaster said.
"We are exploring the link between Lancaster as a waystation on the Underground Railroad and the freedom seekers who rested here; to the struggle for freedom that continues today including the Black Lives Matter movement and the many moments in between of excellence, beauty, and joy."
The initiative is featuring four local artists (including one duo), selected from 28 submissions to be the first Black Artist Waystation "Exemplars."
In honor of Juneteenth and this inspiring program, One United Lancaster is privileged, by special arrangement with YWCA Lancaster, to publish the four Exemplars' statements about their Waystation projects.
They offer unique insight into each person's creative process, artistic ideals and personal and cultural background.
Read each statement by clicking the link below:
Each artist has scheduled one or more in-person events between Thursday, June 17, and Juneteenth, Saturday, June 19. Check out YWCA Lancaster's Black Artist Waystation page for more details about the initiative.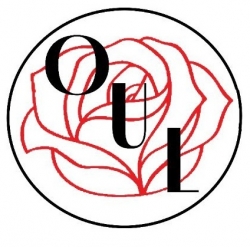 Latest posts by One United Lancaster
(see all)