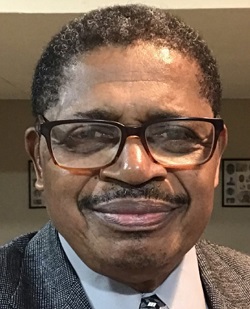 (Click here to return to the link page for the Waystation Exemplars' personal statements.) 
In the short film, "Name Game," filmmaker Nathan Lee Gadsden takes a look at how labels placed on African descendants in American have affected the way people of other races view them, as well as how they view themselves. In the film, with a projected length of 15 to 20 minutes, representatives debate various labels from "colored" to "black," including African American in between.
"Name Game" is set primarily in a conference room setting, yet it captures the history of the Civil Rights Movement up to and including the current Black Lives Matter movement, which frames current activism for social justice and against social injustice. The film also turns the lens inward to capture the effect that opposing points of view among African descendants has had on the ability to present a united front.
About Nathan Lee Gadsden
Nathan Lee Gadsden is a filmmaker and freelance writer who writes for the screen, television, and the stage. He formed the company WordMaster Nate Productions to produce film projects for wide distribution and quality stage plays in Central Pennsylvania.
In addition to writing his own scripts for television and the screen, Nathan collaborates with partners in the Los Angeles area and Atlanta on television and film projects. He has three published books: two novels and a book of poems, short stories, and short plays.
Gadsden, a former radio and newspaper journalist and educator, was born and raised in Harrisburg, Pennsylvania. He has resided in Lancaster County since 1990.