(Click here to return to the link page for the Waystation Exemplars' personal statements.) 
My artistic vision is to sculpt/paint a representation of folks stepping out of, or just sitting in various color design boxes. With the hope that this will help encourage, or inspire, someone/others to step out of theirs.
While living in Lancaster as an Outsider, I felt Lancaster was and still is seriously missing representation in the POC arts and performance. I felt deeply encouraged to help solve this issue.
We opened PAVAA Gallery, which stands for Performance And Visual Afrocentric Arts. We have been in existence for five years. It has been a struggle. Those that have come through our doors say "Wow! We feel we at home."
Over the years we have heard these words being repeated by the different people who visited our gallery. We live to hear those words. But we have experienced and still continue to receive poor turn out and participation from our brothers and sisters, only a handful. Most barely know we exist.
This is when I realized Black Lancastrians live in a box. They are not comfortable stepping out if one is not affiliated with the church, if they did not go to the various same schools, or lived in the same neighborhood. Despite the fact the city has grown in diversity, it feels to me some POC in Lancaster prefer to stay inside their box and watch the diverse growth in the city from within.
We encourage more People Of Color to walk through our doors. We are here for you.
About Gerri McCritty
Gerri McCritty is a multidisciplinary artist. She was born in Liberia, West Africa, and she came to the USA on the Student Exchange Program. Gerri could not return home because Liberia erupted in a civil war.
Over the years she worked odd jobs until she was eligible to get her Green Card through the Amnesty Program. Years later, while living in Lancaster, she was granted U.S. citizenship. She has lived and served in the Lancaster community over the past twenty plus years.
McCritty graduated from Millersville University with an art degree and is the proud co-owner of Pavaa Gallery. Besides painting, she specializes in creating sculptures from wood, bronze, clay, plaster, and found Objects.
She is also a professional DJ and Afro percussionist. She studied at the historic Kendejah School of Arts and Crafts in Liberia, West Africa, and has also studied under a variety of African and African American master drummers, internationally and locally.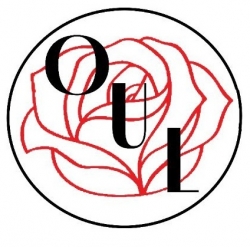 Latest posts by One United Lancaster
(see all)