YWCA Lancaster's "Black Artist Waystation" project has announced its Juneteenth presentations.
Four "Exemplar" artists were selected from 28 nominees, with each receiving $500 honorariums, the organization said.
"The Black Artist Waystation's goal is to be a catalyst for artists who create works that define the movement toward freedom and recognize the many efforts that brought us to this moment," YWCA Lancaster said.
This is the first year for the Waystation project, which the nonprofit announced in February.

Juneteenth, celebrated June 19, celebrates Black emancipation from slavery. The Exemplars' presentations are as follows:
Gerri McCritty
Description: "I invite others to step out of their box by sitting on another color of box other than the one they identify with. Doing this will show their willingness to learn about another race. The five boxes represent the five colors of the human race. Aethiopian or Black Race, Caucasian or White Race, Mongolian or Yellow Race, Native American or Red Race, & Malayan or Brown Race."
When: Public artist talk at noon June 18. (Bring your own lunch.) Open exhibit June 18 to Sept. 1.
Where: Lancaster Museum of Art, 135 N. Lime St., Lancaster.
Shelby & Jordan Wormley
Description: Walking tour of a photographic exhibit featuring images and stories from the Black Lives Matter protest that took place in Lancaster during Summer 2020.
When: Public artist talk 6 p.m. June 17. Open exhibit June 18 to 30.
Where: Pa. College of Art & Design lawn, 204 N. Prince St., Lancaster.
Nathan Gadsden
Description: Two film viewings taking a lens inward to capture the effect that oppressive systems have on the Black and Brown community. Claiming Juneteenth as the first step towards liberation.
When: June 18 and June 19, both at 8 p.m.
Where: SoWe pocket park, Fremont & Filbert streets, Lancaster. Bring a lawn chair or blanket.
Grace Berry
Description: Gather at the watermelon patch for an interactive performance to embrace how watermelon is uplifting to the spirit of Black life in the Afrikan diaspora. In the patch you will find sekere's and drummers, offering an energizing connection to our ancestors' ingenuity and strength. All drummers welcome: Please arrive for drum circle 30 minutes prior to performance.
When: Noon and 3 p.m. June 19
Where: Noon: Reservoir Park, Lancaster; 3 p.m.: Crystal Park, Lancaster.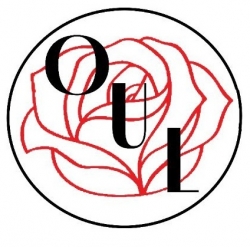 Latest posts by One United Lancaster
(see all)