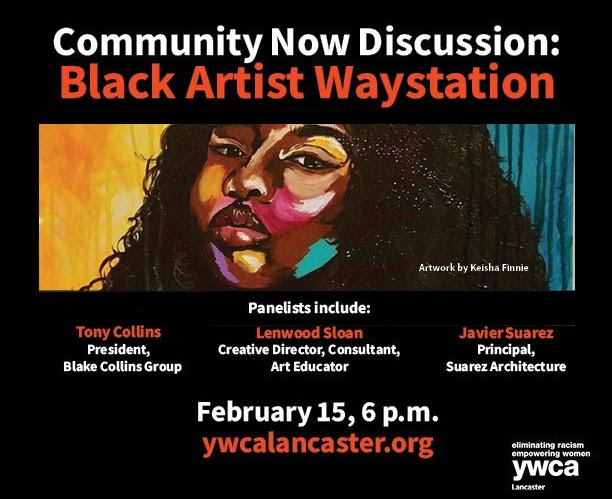 The Lancaster YWCA is hosting a free Zoom webinar at 6 p.m. Monday, Feb. 15, to launch a major local initiative to promote Black creativity.
The YWCA said the effort, Black Artist Waystation, is "a historic first."
"We are exploring the link between Lancaster as a waystation on the Underground Railroad and the freedom seekers who rested here," the YWCA said in a statement, "to the struggle for freedom that continues today and the many moments in between of excellence, beauty, and joy."
Twenty-two artists have been nominated to take part. The initiative includes "Agents," who nominate artists, and "Conductors" who act as mentors. A full list of the artists is available on the YWCA Lancaster website.
An exhibition will take place on June 16, Juneteenth, and three "Exemplars" will receive $500 honorariums.
Monday's webinar will explore the vision behind Black Artist Waystation and show off nominees' work.
Panelists include:
Tony Collins, president, Blake Collins Group
Lenwood Sloan, creative director, consultant, art director
Javier Suarez, principal, Suarez Architecture
Advance registration for the Zoom webinar is requested via. To sign up, visit this link.