The past few years haven't been easy, K Foley said.
Foley is executive director of the Lancaster LGBTQ+ Coalition. Officially formed in summer 2019, its leaders proclaimed its ambitions at a launch party that November: To provide advocacy, build community, provide health and social services and make Lancaster County "a truly equitable corner of the universe."
There followed a historic pandemic, economic upheaval and the rise of an intense nationwide political backlash against the LGBTQ+ community.
The community and the coalition have persevered, Foley said, and remain focused on promoting "collective and community healing and connection."
June, which is Pride Month, marks the one-year anniversary of the Loop, the community hub that the coalition opened on East Chestnut Street. Besides serving as the coalition's offices, the space hosts a range of events and group meetings and a Sunday yoga class that Foley teaches. Events are generally hybrid so people can participate remotely if they choose.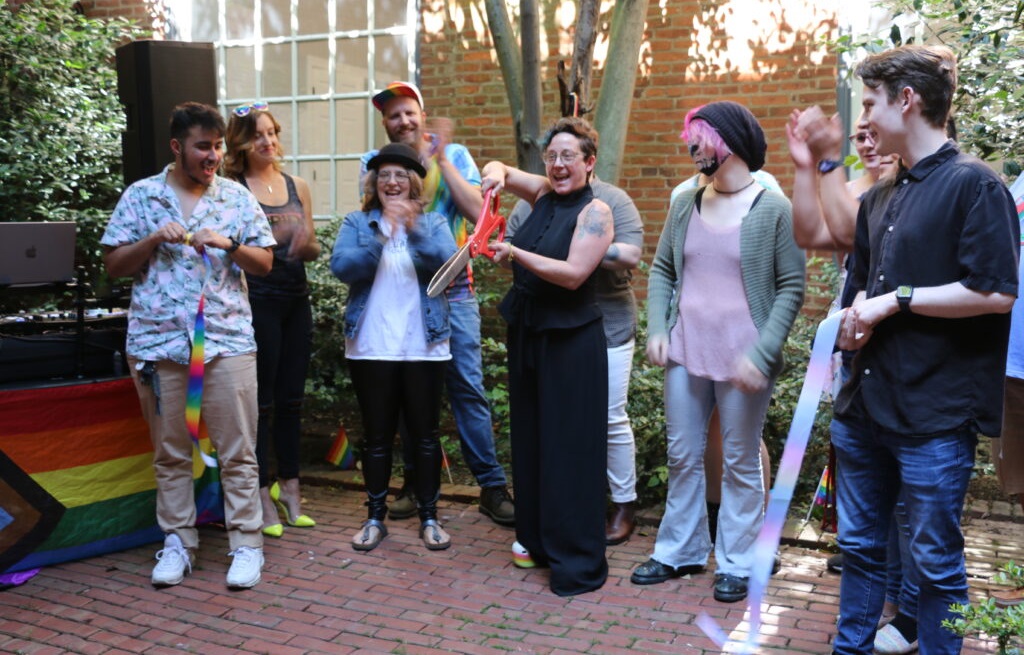 More services are coming. The coalition is in the process of launching a behavioral health and wellness clinic at the Loop in partnership with Alder Health, a Harrisburg-based clinic that specializes in LGBTQ+ health. (The initiative is being supported in part by a Level Up & Launch grant from United Way of Lancaster County.)
Initially, it will offer walk-in testing for HIV and other sexually transmitted diseases. That will expand to incorporate other programs, including a needle exchange, hormone replacement therapy and related support services, Foley said.
On Sunday, the Loop will offer its first birthing class for expectant or prospective LGBTQ+ parents, conducted by doula Rae Johnson Bundy through a partnership with Patients R Waiting.
A third partnership, with the Touchstone Foundation, will provide education and training to therapists working with LGBTQ+ and BIPOC clients. That will enhance efforts to offer lower-cost mental health services to the community, Foley said.
That includes both group therapy and one-on-one sessions. Foley is a somatic therapist and the coalition is engaging a speech therapist. The goal is to help people "to feel free and authentic in their bodies," Foley said, and reduce what can be intense feelings of shame.
The pandemic's challenges
LGBTQ+ youths often face unaffirming families, putting them at elevated risk of homelessness. When the pandemic led to orders to shelter in place, many had no place to go.
"We had to react," Foley said.
The organization launched HEART, its Homelessness Emergency Assistance & Response Team. It sheltered six individuals during an initial six-month pilot phase: All were connected to appropriate services and transitioned to permanent housing, and all remained housed a year later, a 100% success rate, Foley said. The coalition is now looking to expand HEART and has plans to remodel space at The Loop for transitional housing.
Seniors are at risk, too, Foley said, as many retirement communities are not LGBTQ-affirming. Eventually, she said, the coalition hopes to offer intergenerational communal housing.
Support for the coalition has come from the Steinman Foundation, the Lancaster County Community Foundation and from hundreds of individual donors through the Extraordinary Give. Besides Level Up & Launch, United Way of Lancaster County provided support through the Lancaster Cares pandemic emergency fund in partnership with the foundation.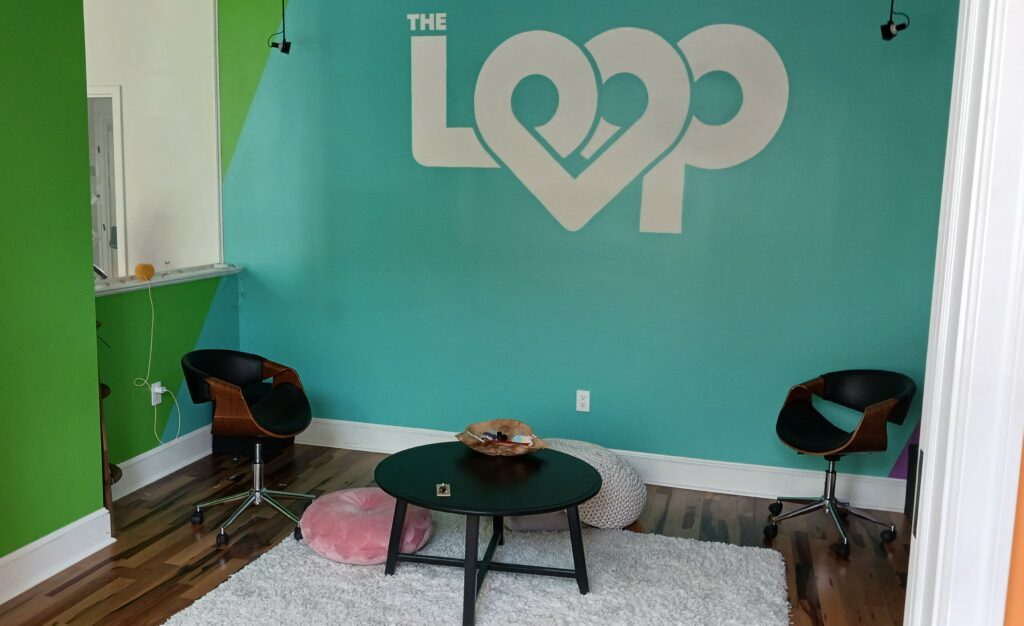 Additionally, the coalition holds fundraisers, including one coming on June 26, co-hosted by Blazin J's and A Concrete Rose.
The past year has been especially intense, Foley said. She pointed to local controversies, such as the backlash over the Lancaster County Community Foundation's requirement that organizations participating in the 2022 Extraordinary Give publicly post their non-discrimination policies. Dozens of organizations dropped out. Several publicly complained that the policy unfairly targets organizations that follow traditional Christian teachings on sexuality, a claim that the foundation disputes.
Nationwide, more than 500 anti-LGBTQ+ bills have been introduced, and more than 70 have been signed into law, according to the advocacy organization Human Rights Campaign. The American Civil Liberties Union identifies three bills in Pennsylvania as anti-LGBTQ+: On gender and sexuality education, on women's sports and on extending the statute of limitations for suing providers of gender affirmation treatment to minors.
"There's such a focused attack on our community," Foley said. "We need people to step up and support us. That means taking risks."
The past few years have been hard on everyone, she said, but for marginalized communities, where feelings of loss isolation and vulnerability have always been prevalent, it's even more severe.
"I think everybody's still a bit shell-shocked," Foley said, and given all that's happened, they should be. Trauma has ongoing impacts, she said; people need to recognize that and to come together and care for each other.
"We are interdependent. We cannot pretend that we are 'rugged individuals.' It's not sustainable."