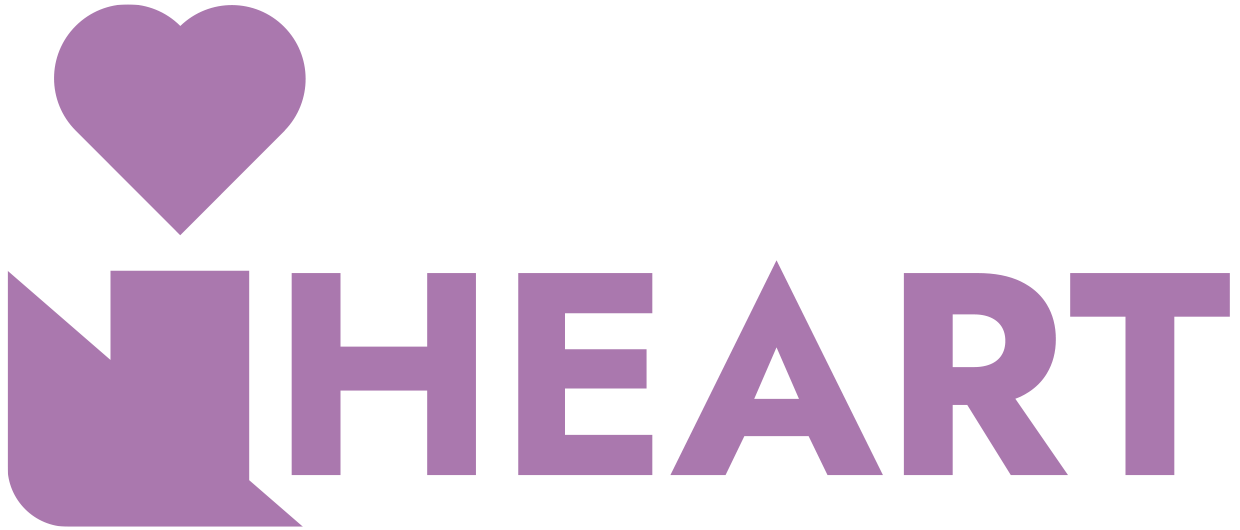 (Editor's note: This article is part of One United Lancaster's coverage of Pride Month.)
"I never thought I would be able to make it on my own, but I was actually able to finish school and keep my job with all of the help from the program."
That's how one beneficiary reacted to the Homelessness Emergency Assistance and Response Team, or HEART, program, a new initiative of the Lancaster LGBTQ+ Coalition.
"Even dealing with some pretty hard mental health stuff, I'm still here and queer!" the individual said. (The program and One United Lancaster are preserving participants' anonymity.)
The HEART program addresses LGBTQ+ homelessness, a problem that is often catalyzed by un-affirming and abusive households. 
HEART offers low-cost, subsidized, affirming communal housing. Its 6-month pilot program began in February, offering four individuals who had been sheltering in unaffirming environments a chance to live in a supportive home on Lancaster's east side.
"I've been hiding for 22 years with conservative parents who I know would have kicked me out if they knew I was queer. I am finally in a home that feels like a home ... with a family that celebrates me and encourages me to love myself," a resident said.
All residents now in the program have secure housing lined up to move into when the pilot ends in July. 
They have all secured or maintained jobs and have access to mental health services, medical providers and health insurance. Most have secured transportation. 
Housing, income and support
The primary goals of the HEART program are to connect residents to needed resources, ensure permanent housing for each resident within a year, and secure employment/income and transportation within the first two months.
All of the residents in the pilot HEART program identify as transgender or non-binary and are all between the ages of 19-23.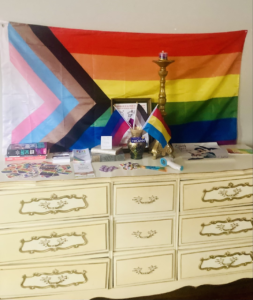 The program is offering housing subsidies on a sliding scale based on income, plus funding for basic needs, relocation costs, and a small stipend to help residents give their rooms a comforting, personal touch. 
A Steinman Foundation grant made the pilot program possible, said Karen Foley, the LGBTQ+ Coalition's executive director. 
Her biggest concern for the HEART program is the shortage of housing, especially affordable housing, in Lancaster.
It poses a challenge for HEART program residents who need permanent housing and for the LGBTQ+ Coalition itself as it seeks suitable locations for the communal residences. 
Another major challenge is making sure residents get the mental health resources they need. The coalition is partnering with providers around the county, said Foley. 
The next round of the HEART program will be a year long, instead of six months, and will be located at a home in the southwest part of the city.
All the participants came to the pilot HEART program from backgrounds of insecure housing or homelessness due to unique combinations of financial insecurity and the lack of LGBTQ+ supportive family structures, said Foley.  
'A lifesaver'
Even after entering a level of relative safety while living with the HEART program, residents needed to address the mental health issues tied to their histories, said Foley.
"Just pulling me out of my family home environment was a lifesaver. It would have been extremely hard to do that on my own, with where I was at the time," said one participant.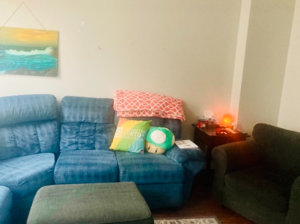 "The HEART program is crucial," said Ismail Smith Wade-El, who works at Lanc Co MyHome, the Lancaster County Homeless Coalition. He is City Council president and a member of the Lancaster LGBTQ+ Coalition Advisory Board.
"We do have a variety of housing programs in Lancaster, but we didn't have any specifically affirming shelters before."
Smith Wade-El emphasized that there is a level of trust necessary to transform the situation of someone that is unhoused. 
Knowing that a program is competent in addressing the specific economic, mental, and health needs of LGBTQ+ people, especially QPOC (Queer People of Color), is a vital step in building trust, Smith Wade-El said. 
Between 20% and 45% of homeless youth served by American agencies identify as LGBTQ+ according to the Williams Institute at UCLA, and 30% of respondents to the 2015 U.S. Transgender Survey said they had experienced homelessness during their lives.
"This is providing a model for housing partners in the county to best help LGBTQ+ folks as they show up," said Smith Wade-El. "I'm excited about the HEART program transform[ing] the relationship between LGBTQ+ folks and the community."
The HEART program is currently accepting applications for its next round, which starts in July. This program is not a crisis shelter, and it does require that applicants have some form of income and have the ability to manage their general needs and safety.