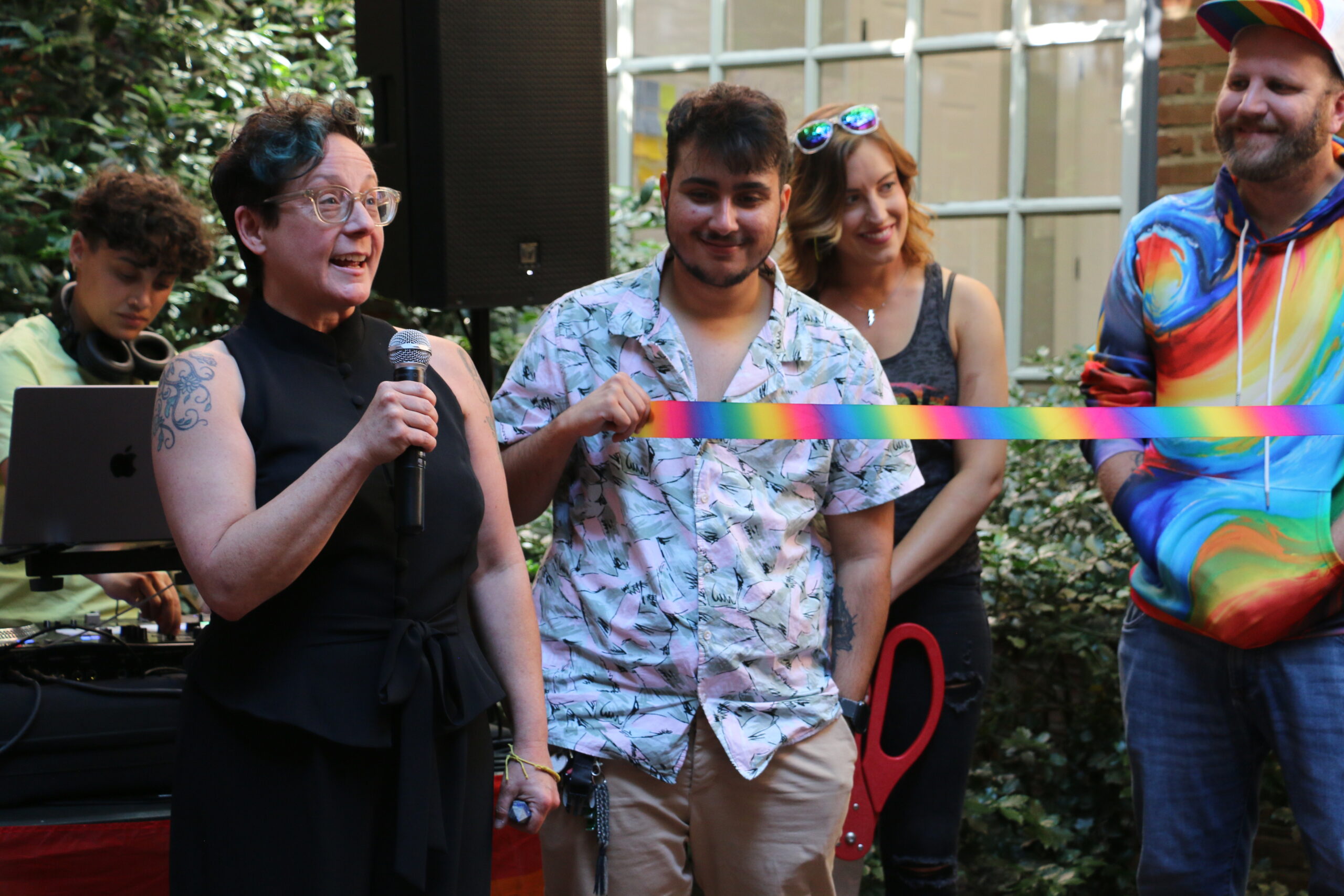 Hundreds of people turned up Sunday night to celebrate The Loop, the Lancaster LGBTQ+ Coalition's new home and community hub.
The multi-level space is tucked away on East Chestnut Street in Lancaster city. It offers several colorful rooms that will be used by nonprofits and advocacy groups for meetings, performances, workshops and more.
Some nonprofits that will be offering training there include Patients R Waiting, Latino Empowerment Project, NAACP, Common Wheel and Tenfold. The top floor will serve as a medical clinic for LGBTQ+ elder care in partnership with Union Community Care.
The event kicked off with a short speech and ribbon cutting from the coalition's executive director, K Foley, and music from DJ Ecliptic.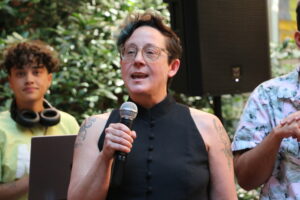 The Loop has been in the works for more than two years and was created to be a space of "safety, love, abundance" and more for Lancaster's LGBTQ+ and other targeted communities, Foley said.
Foley highlighted several people who had a hand in the creation of The Loop, in particular Ellie Cochran, the coalition's creative director who designed the space.
Cochran's design features bright colors and geometrical lines, executed by Pride Painting, that connect the side hall rooms to the larger gathering space in the center of the main floor.
Most of the rooms already have a designated purpose, such as the teal room across from development director Todd Snovel's office. It is meant to create a calming atmosphere for meditation, acupuncture and other spiritual practices, said Melody Leon.
Leon is a spiritual advisor, mastering "the art of personal and spiritual transformation" through one-on-one services, which will now be offered at The Loop.
Leon said she feels joyful about the facility and is excited for the opportunity to create a safe space for those in marginalized communities to be able to metaphorically "unmask" and get in touch with their intuition.
One of The Loop's larger rooms will eventually be expanded to make space for a stage, said Bri Nguyen, a coalition board member.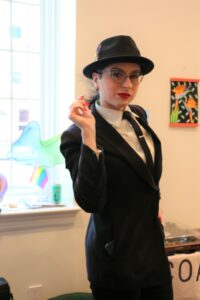 One of the walls will be knocked down for this project, but until then, attendees of the grand opening were invited to write messages on it. Attendee Madame Frost took a pause from the party to write "Never apologize, darling" as an affirmation to others regarding their identity.
The Coalition is working to secure funding to sponsor events at The Loop for other local BIPOC led/serving organizations and businesses, Foley said.
It has received funding from the Steinman Foundation, the Vanguard Foundation, the Lancaster County Community Foundation and individual donors. Armstrong made a donation to support the Youth Group, Foley said.
"We had an incredible group of folks filling The Loop with joy, laughter and quite a few tears of gratitude that we have this beautiful new home after a very challenging two years," said Foley. "Our community continues to pull through for us and we are humbled and grateful."
Photos
(Photos: Olivia Smucker | One United Lancaster)