Eleven local nonprofits will share in $250,000 as members of the second cohort of United Way of Lancaster County's "Level Up & Launch" grant program.
The 11 were selected by an evaluation committee from among 28 applicants. Their names were announced Wednesday evening at a United Way event at Prima Theatre.
They now have the opportunity to raise funds through Oct. 31 that will be matched dollar-for-dollar up to the amount of their initial grant. United Way has set up a portal for donations, which can be directed toward individual nonprofits or the initiative as a whole.
The program thus has the potential to leverage up to $750,000: the initial $250,000, another $250,000 in money raised by cohort members and $250,000 from United Way matching those donations.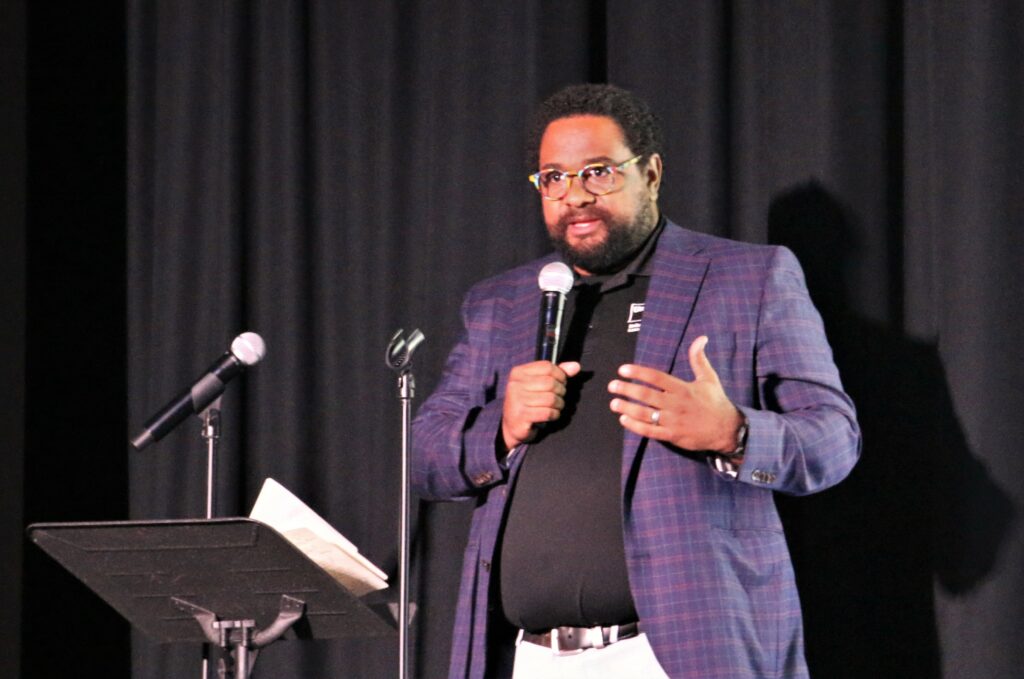 "In the second year of our Level Up and Launch fellowship grants, we are pleased to announce an increase in applicants showing excitement for the program," United Way of Lancaster County President and CEO Kevin Ressler said.
He noted that the 28 applications totaled more than $900,000 in requested funding, demonstrating "significant need" to support "innovative and scalable" social services.
"Innovative solutions solve stubborn problems with promising initiatives and we are honored to present this year's recipients and invite the community to participate in contributing to the improvement of our excellent community," he said.
The 11 Level Up & Launch grant "fellows" are as follows:
• The Common Wheel ($20,000): Support and expansion of existing programs, including youth apprenticeships and bicycle workshops and "Bikes for All," which provides bicycles to refugees and low-income adults who face transportation barriers.
• The Edible Classroom ($25,000): Support for establishing school-based community gardens in School District of Lancaster and Columbia Borough School District.
• The Factory Ministries ($19,000): Level up an existing Workforce Advocacy (WA) program, which supports lower-income workers to achieve career success.
• Lancaster County Food Hub ($20,000): Support development of a reentry/reintegration program for clients of the Hub's overnight and day shelter programs who are exiting mental health treatment, addiction recovery or incarceration.
• Lancaster LGBTQ+ Coalition ($25,000): Support the expansion of medical and behavioral health clinics and housing services.
• The Literacy Council of Lancaster-Lebanon ($5,000): Underwrite production of videos in a variety of languages so students who speak English as a second language can more easily learn technology skills needed to participate in online classes.
• Loft Community Partnership ($30,000): Enable purchase of a refrigerated cargo van to pick up food that would otherwise be discarded and distribute it to households in need.
• Milagro House ($15,000): Support for educational programming, including classroom space rental, purchase of new laptops and hiring an additional part-time teacher.
• The Mix ($30,000): Expansion of after-school programming to support increased enrollment.
• Parish Resource Center ($50,000): Launch of a program that will train volunteers to act as "Accredited Representatives" to represent non-citizens before the U.S. Department of Homeland Security and the Justice Department Executive Office for Immigration Review.
• Pennsylvania Furniture Mission ($10,000): Launch of a free-furniture bank to serve residents in southeast and south-central Pennsylvania.
To read about last year's inaugural cohort, click here.