As Lancaster County plans the County Prison's replacement, criminal justice reform advocates have been urging officials to consider bail reform, diversion programs and other "decarceration" initiatives, contending that implementing them could allow for a correctional facility with much less capacity.
That discussion continued at Tuesday's Prison Board meeting, with Kent Kroehler of the group Have a Heart asking the board to pledge that decarceration will be brought into the planning discussions in a meaningful and substantive way.
The needs assessment that was released in December ignored it, he said. Indeed, he said, despite the County Prison's decrease in average daily population since 2017, the assessment's capacity forecast is a "hockey stick" graph, indicating steadily rising future demand.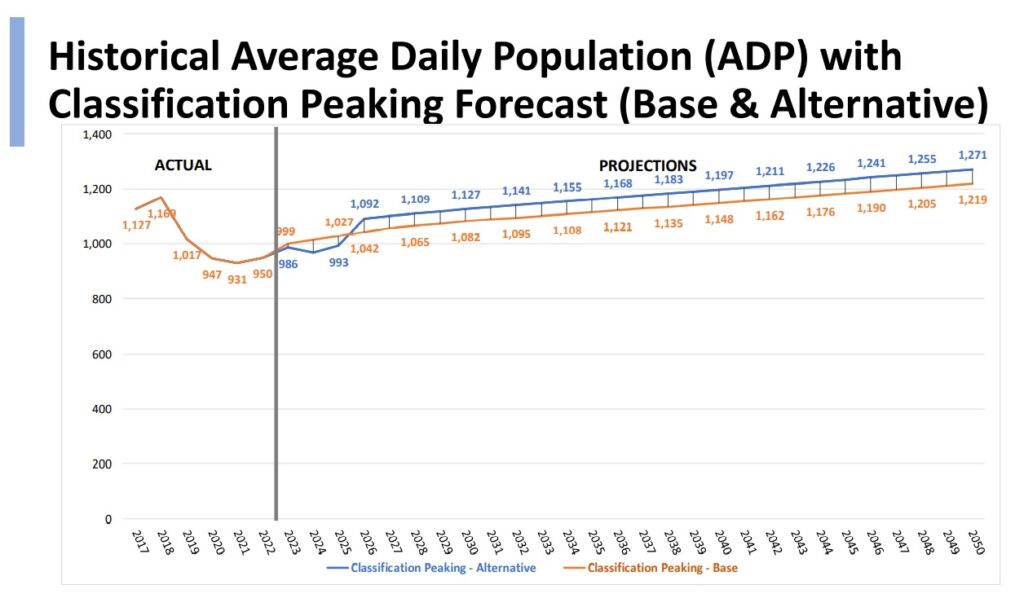 That's "an uninformed projection," Kroehler said. It would be a shame if the county made the same mistake it did with the Youth Intervention Center, he said: It was designed and built just as the justice system was shifting sharply away from incarcerating juveniles. Today, the YIC is largely empty.
It's a fair point, said Commissioner Josh Parsons, who chairs the Prison Board. Personally, he said, he would be glad to approve a smaller facility: It would cost the taxpayers less.
But making long-term decisions based on emerging trends that may or may not pan out would be problematic, he said.
Moreover, Parsons said, he's concerned about the notion that the county could force the court system to limit incarceration by building small. That's not how it works, he said, and if the county ends up with an overcrowded facility, that serves no one's interest, the inmates' least of all.
Kroehler said he himself is not pushing for a small facility, just for decarceration to be part of the discussion.
President Judge David Ashworth is a staunch proponent of diversion programs like Drug Court and Veterans Court. Expanding them would be worthwhile, he said Thursday, but doing so would require more money and staff.
In particular, it would require more judges, he said, because diversion courts are more time-intensive than conventional ones. But that's not his decision to make: The number of each district's judges is set at the state level.
Should the staffing and funding barriers be overcome, "I'm all ears," he said.
Listening session scheduled
A public input session for Lancaster County's new correctional facility is planned for 6:30 p.m. Wednesday, Feb. 1, at the County Government Center, 150 N. Queen St., Lancaster.
The session is the county's second, following one in September. In case of inclement weather, the fallback date is the following evening, Thursday, Feb. 2.
Planning team update
Earlier in the meeting, Warden Cheryl Steberger said the correctional facility planning team continues to review the needs assessment and collect feedback.
Meanwhile, the planners are starting to rough out the new facility's space needs. A request for proposals for architectural and design services is being put together and will probably go out in late February, Steberger said.
"Things are moving along as scheduled," she said.