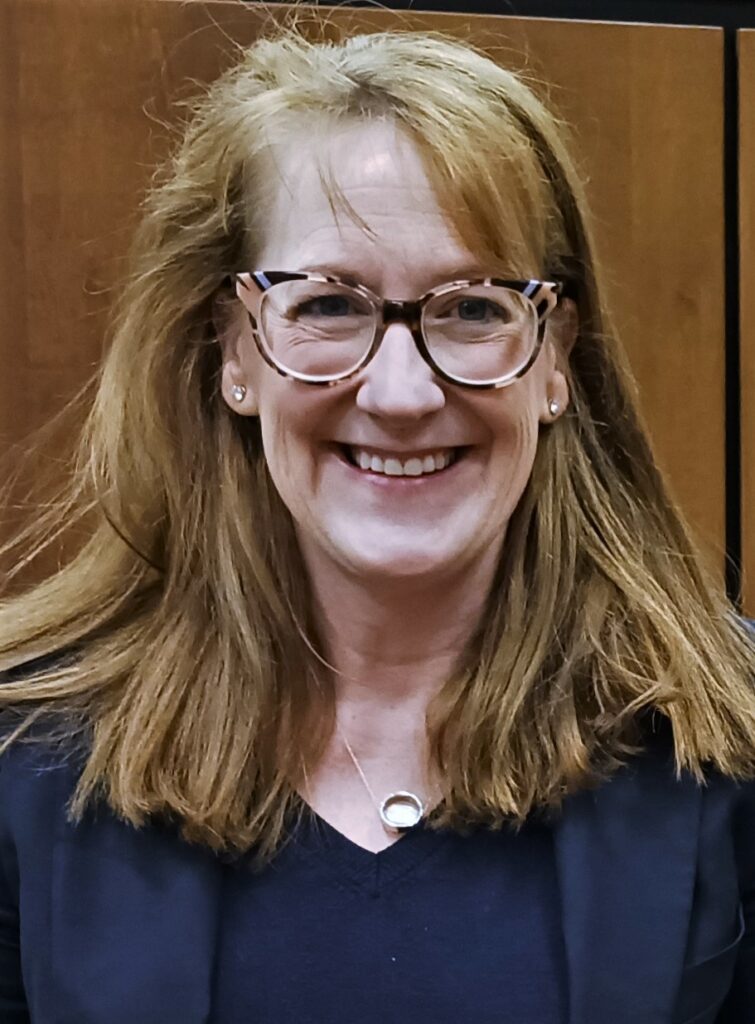 "This is not a high forecast," Wendy Ware said.
Ware is president of JFA Institute, which collaborated with consultant CGL on the needs assessment for the correctional facility that Lancaster County plans to build in Lancaster Township.
On Thursday morning, Ware presented the assessment to the prison board and community members.
Her forecast, based on county population growth data, prison admissions and releases and the demographics and legal status of the individuals behind bars, predicts that the county can expect to need a facility with between 1,219 and 1,271 beds by 2050.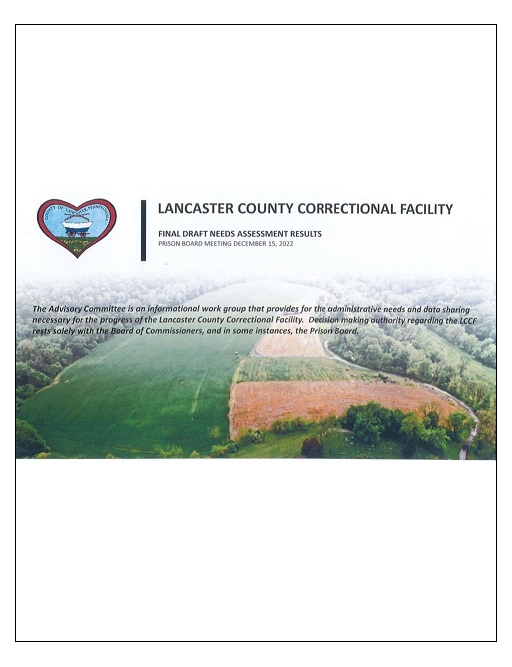 The lower figure assumes the persistence of the post-Covid trend of fewer prison admissions but longer stays. The higher figure assumes that admissions rebound to their higher pre-Covid level, but that many of those new admissions are for shorter stays.
The needs assessment suggests average population at the prison will be around 909 (if there is no rebound) or 947 (if there is). It then adds a "classification peaking" factor, which allows for the inevitable seasonal and periodic bumps in admission rates above the overall average; and for the need to have sufficient capacity for the various classes of population: men and women; minimum, medium and maximum security levels. That results in the 1,219 and 1,271-bed figures.
The projections are educated guesses, not firm predictions. Any forecast over 10 years "is a ballpark figure," Ware said. Moreover, they assume that the "status quo" persists, with demographic trends, crime trends and criminal justice policy all holding steady. If the county were to undertake an aggressive, well-funded initiative to reduce its jail population, the expectations could be quite different.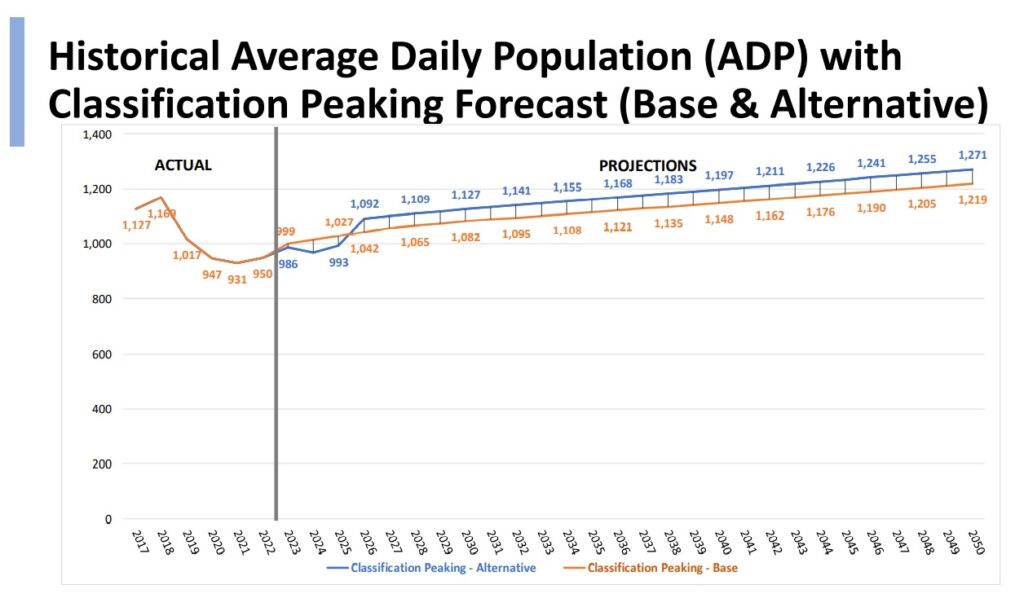 Local reform advocates would like to see the county do just that: They maintain that changes in bail, parole, work release and diversion policies could allow a much smaller facility to be built. They outlined their case at a town hall on the eve of the Prison Board meeting, and reiterated it to the board Thursday morning.
Berks County, which is also designing a new prison, is pausing its process to study ways to reduce the number of individuals committed to prison. The Rev. Jason Perkowski of Power Interfaith asked the board to consider a similar pause, or alternatively, to undertake a similar study in parallel with the correctional facility design process.
That's not an option, board members said, given the decrepit state of the County Prison and the importance of replacing it. It would be a disservice to the inmates, staff and visitors to wait any longer.
"Taking a pause wouldn't benefit any of us," Warden Cheryl Steberger said.
Parallel processes
A parallel discussion is "welcome," President Judge David Ashworth said, but Berks County's situation is different: For one thing, it hasn't made the progress in establishing diversion courts that Lancaster has.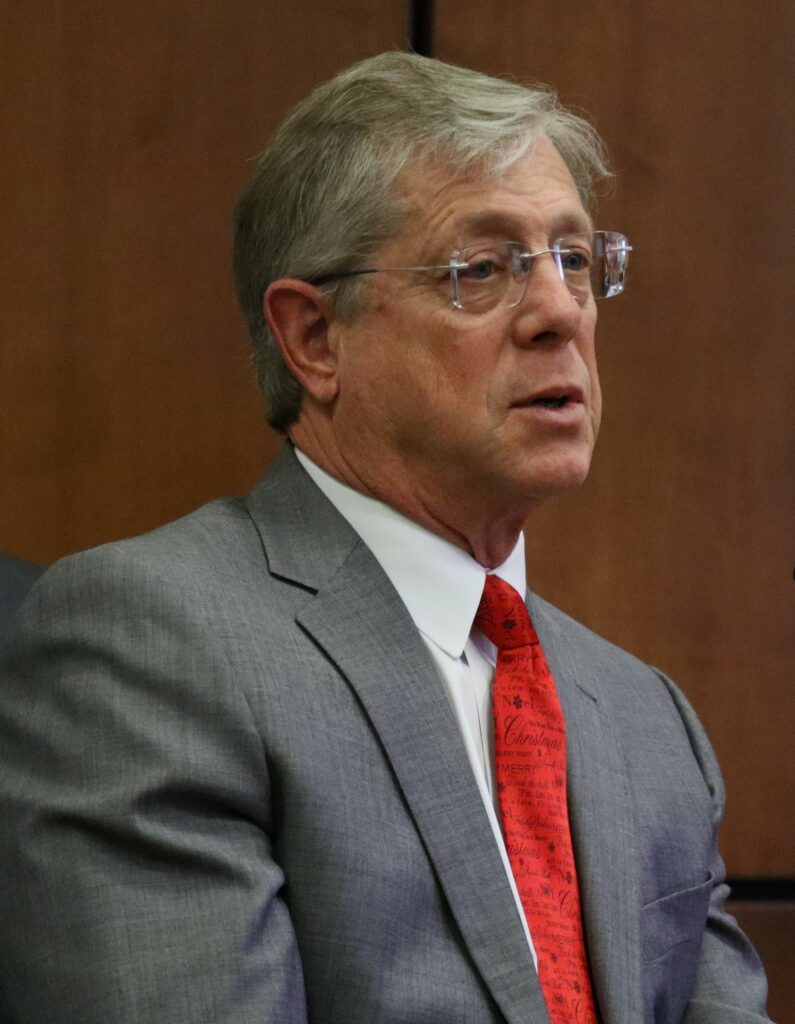 Ashworth told One United Lancaster he's in favor of anything that can reduce recidivism and keep people out of jail without compromising public safety. That said, the county court's scope is limited, he said. Judges' discretion in setting bail is constrained by the guidelines in state law; the availability of public defenders for arraignments and bail hearings depends on that office's staffing level and defendants' openness to being represented.
County Commissioner Josh Parsons told the Prison Board audience he's as concerned about underbuilding as about overbuilding, and particularly about the notion of intentionally building small as a strategy to dissuade the court system from putting people behind bars.
Judges are tasked with making sentencing decisions based on the facts and the law, not available prison capacity. It's incumbent on the county, Parsons said, to carefully evaluate its projections and try its best to build a facility of the right size "for now and the future."
The county commissioners don't direct criminal justice policy, and their ability to forecast policy changes is no better than anyone else's, Commissioner John Trescot said after the meeting. It's not out of the question that the pendulum could swing back and become more punitive he said, like the "three strikes you're out" era of the 1980s.
In short, the needs assessment provides a starting point, but it can't eliminate uncertainty. In light of that, the planning committee is looking at taking a modular approach, Trescot said, which would involve planning ahead for additional housing units, but possibly building fewer to start with. There would be tradeoffs in time and cost that will have to be weighed, he said.
Previous reductions
As Parsons and several members of the public noted, policy changes have led to significant changes in detained populations in recent county history. Reforms that reduced the time defendants wait for court dates cut the County Prison population from around 1,300 in 2011 to 719 as of this week. The Youth Intervention Center is almost empty, thanks to changes in juvenile justice practice that make incarceration much rarer than it was when the YIC was being planned. This year, the District Attorney's office launched its "Pathways to Recovery" diversion program, and there are hopes it will reduce recidivism and incarceration.
Trescot and the other commissioners emphasized that the needs assessment is a first step. No decisions have been made on the correctional facility's size, capacity or design, and none of those decisions will be finalized for months.
The commissioners will review the needs assessment at their meeting next week and take an official vote to accept it. Once they do, the full document will be posted on the project website, Trescot said.
Meanwhile, a public meeting on the correctional facility project has been scheduled for 6:30 p.m. Wednesday, Feb. 1, at the County Government Center, 150 N. Queen St., Lancaster, with the next day reserved as a snow date.
CGL is in the process of developing a robust public engagement process, and anyone who wants to be involved will have the opportunity, CGL Lead Planner Chloe Jaco said.