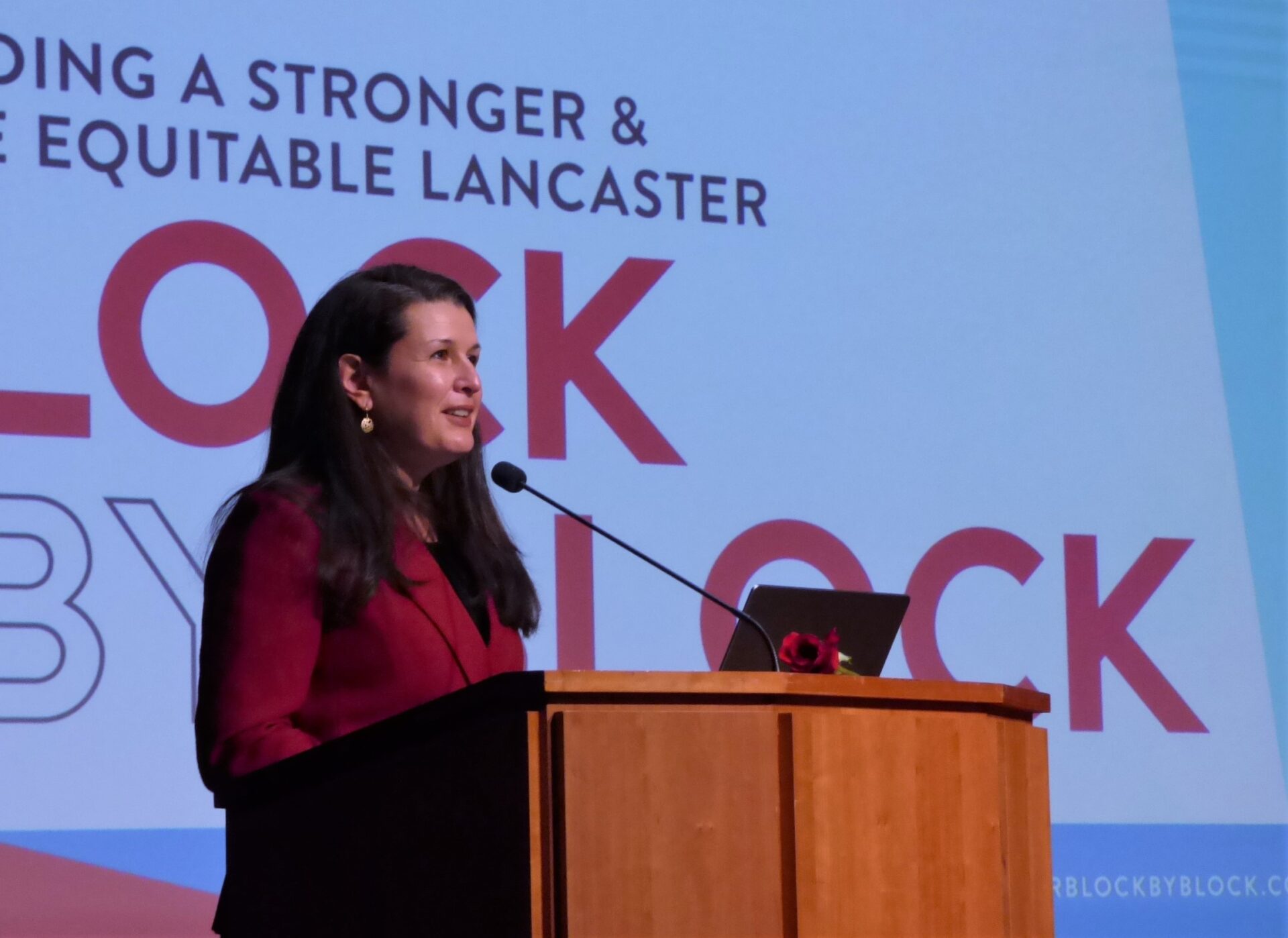 "It's been an honor to serve as your mayor," Danene Sorace told the citizens of Lancaster Monday night.
And, she added: "It's been the hardest thing I've ever done."
Related: A Q&A with Lancaster Mayor Danene Sorace
A few minutes earlier, Sorace had been sworn in for her second four-year term by Magisterial District Judge Jodie Richardson.
Following her "State of the City" address, the mayor administered the oath of office to four City Council members — Faith Craig, Janet Diaz, and Ismail Smith-Wade-El, all beginning their second terms, plus newcomer Lochard Calixte — as well as incoming Treasurer Vincent Derek Smith. Incoming Controller (and former City Council President) James Reichenbach was not present and will be sworn in later. All are Democrats.
In a brief organizational meeting, the new City Council re-elected Smith-Wade-El as its president; and approved the reappointments of the city's solicitor and department heads.
Monday's proceedings took place at the Ware Center before an in-person audience and were livestreamed as well.
Whatever city government accomplishes "is built on your shoulders," Smith-Wade-El told those watching in person and online. Don't think of Lancaster as an entity defined by municipal borders, he said, "but as values that we share and things that we do for our neighbors" and a place where "we are always seeking to do better."
State of the City 2022
Sorace said she's proud of city government's performance in 2021: Operating amid the Covid-19 pandemic, city workers maintained essential services without interruption, while the administration "doubled down" to keep residents aware of ongoing health risks and the services available to them.
Most of all, the mayor said, she's proud of the city's neighborhood and resident outreach, which encompassed all departments across city government.
"We have done more to advance people-centered governance," she said, "than any city administration before us."
The strategic plan for the next four years "echoes" that of Sorace's first term: The four priorities are strong neighborhoods, safe places, sustainable economy and sound government.
The mayor briefly outlined examples of each, noting that she was providing just a small sampling of all the initiatives that are under way.
Regarding "strong neighborhoods," she cited last autumn's renovation of Milburn Park, a southeast "gem" restored with input from neighborhood children. Ongoing initiatives include increasing the stock of affordable housing — "It can't happen soon enough," Sorace said — and further ramping up community engagement with the addition of 11 grant-funded "VISTA" positions.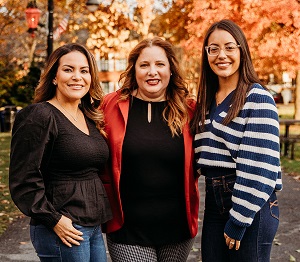 The goal of "safe places" is being advanced with a holistic approach, Sorace said. That includes investing in fire stations, reviewing police policies and implementing a "Vision Zero" program to improve safety for drivers, bicyclists and pedestrians, but it also means hiring two police social workers and a housing social worker and funding a downtown homelessness outreach specialist.
Meanwhile, the city's ongoing lead abatement program is providing work for local contractors, contributing to a sustainable local economy as well as children's health and academic achievement.
The fourth priority, sound government, is being advanced with a mix of technology and policy, the mayor said.
The former includes a revamped "Lancaster Block by Block" website with a data dashboard; and upcoming enhancements to the city's IT capabilities, including a streamlined online system for city permits and a mobile system for code enforcement officers.
The latter includes the city's ongoing efforts to push state government to enact fiscal reform and give small cities like Lancaster other options besides raising property taxes to fund the services they're mandated to provide.
Lancaster's residents can help by voting and registering their neighbors to vote, Sorace said: The elections coming up this year are critical, she said, and the city's rate of election participation lags the rest of the county and state.
"That has to change for Lancaster to truly reach our potential," she said.
Photo gallery