Tec Centro, the bilingual job training center created by Lancaster's Spanish American Civic Association, is expanding into York.
SACA and the York Community Resource Center announced Tuesday that they are partnering on Tec Centro York, which will provide career training, adult education and English as a Second Language classes to individuals in historically underserved communities.
Tec Centro York will be housed at 800 E. Market St., formerly an M&T Bank branch. M&T Bank closed the branch in July and is donating the building to the partnership. (The ATM there will remain operational, the bank said.)
It will be owned by the Resource Center, which will replicate Tec Centro's workforce development model. Tec Centro York is slated to open in late spring or early summer 2023, organizers said.
'The perfect partner'
"We knew we had to give the building to an organization that would use it to benefit the York community," said Tom Koppmann, M&T's regional president for Southeast Pennsylvania.
"In SACA, we found the perfect partner to provide residents of York with the resources and skills they need to improve their lives and provide for their families. We can't wait to see how Tec Centro York helps to transform the communities it serves."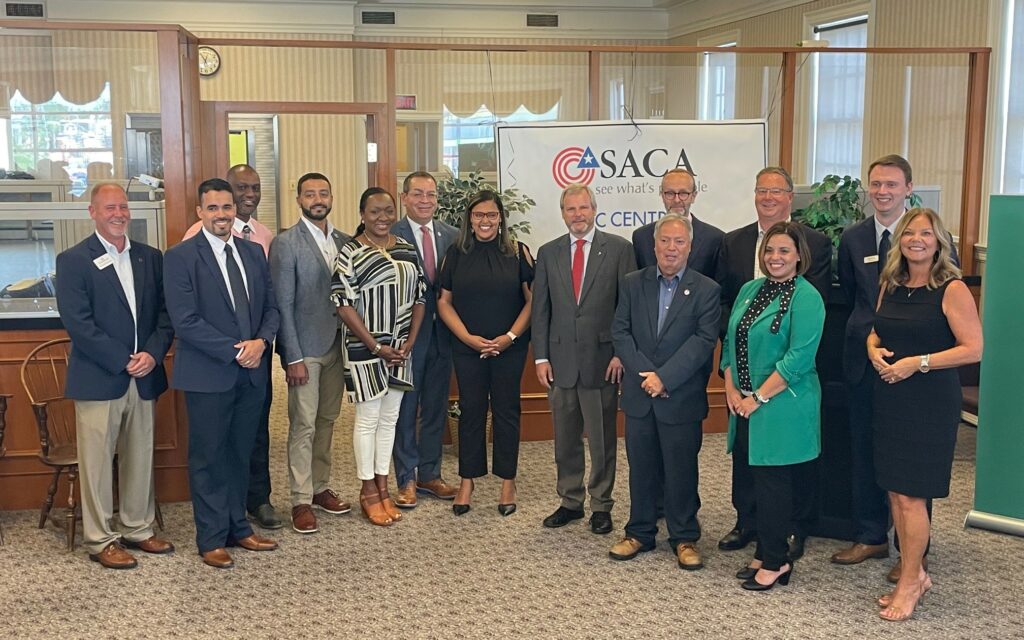 Tec Centro launched in southeast Lancaster in 2014 and opened a branch campus, Tec Centro West, in 2021.
It partnered with Berks Latino Workforce Development Corp. to open Tec Centro Berks, also in 2021, and is pursuing similar initiatives in other nearby cities.
It trains students in fields including health, dentistry, office administration, building systems and maintenance and culinary arts.
SACA founder and CEO Carlos Graupera says Tec Centro's model has a proven track record of supporting local economic development and family economic security.
"SACA and Tec Centro are immensely grateful for collaborative partnerships like that of M&T Bank," said Carlos Graupera, SACA's founder and CEO.
"This is a powerful example of a business using its resources and expertise to work alongside other organizations to amplify the community's access to and effectiveness of our workforce development programs."