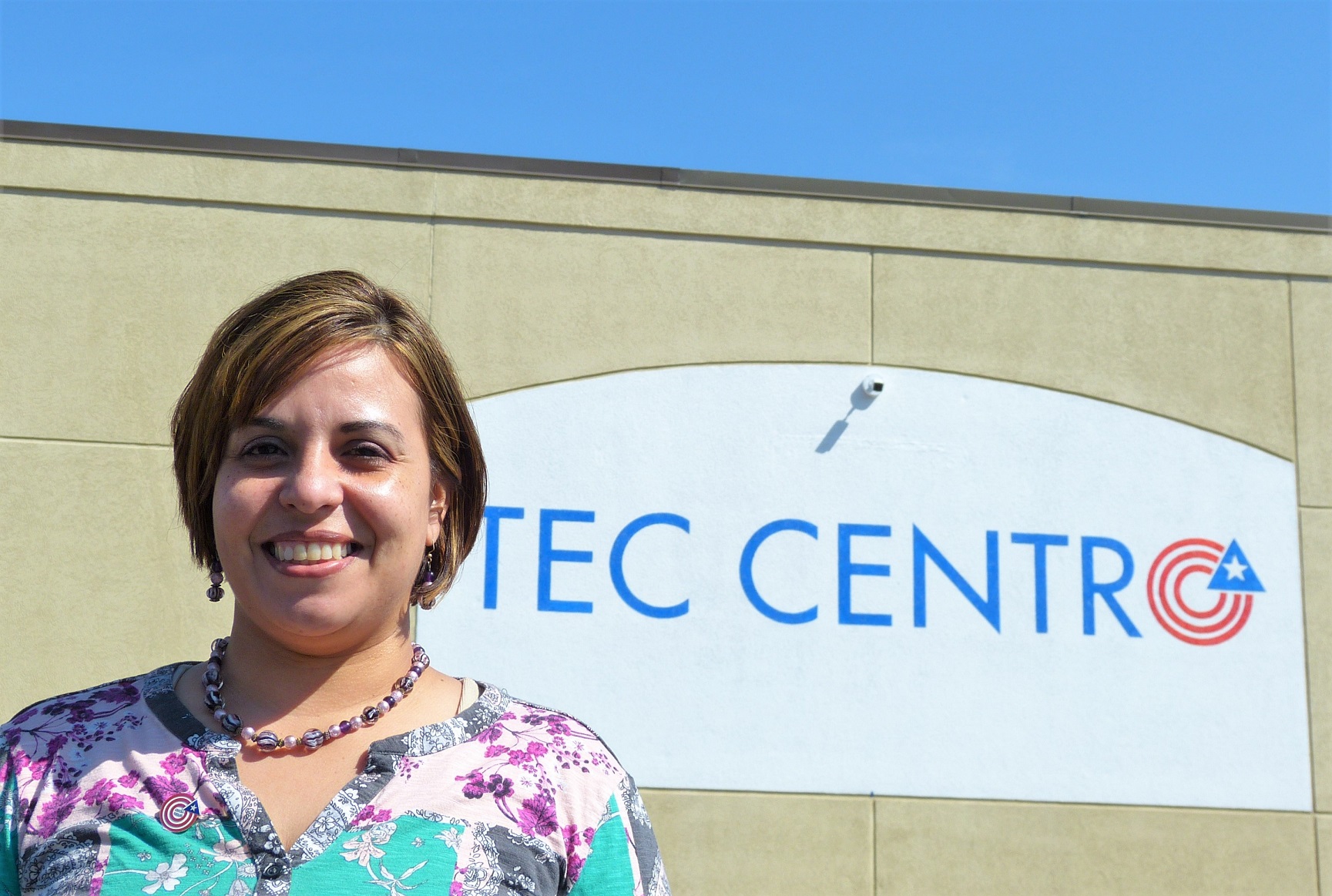 Lancaster's efforts to overcome the economic effects of the coronavirus and put people back to work will get a boost next week with the opening of a new vocational training center.
The Spanish American Civic Association's Tec Centro has partnered with Thaddeus Stevens College of Technology on Tec Centro West. On Monday, Tec Centro West's first students will begin their course in electrical technology.
Watch: A tour of Tec Centro West
In coming weeks, they will be joined by students in two other courses: HVAC —  heating, ventilation and air conditioning — and plumbing.
"This is an opportunity for anybody who is moving forward on the career ladder," Tec Centro Director Marilyn Barbosa said.
All three training programs will be six months long and will emphasize hands-on training. They will qualify graduates for high-demand jobs in the trades, potentially paying wages of up to $24 an hour.
Tec Centro West is based at the former Carol B. Winters Family Advocacy Center on Laurel Street, behind the Kunzler & Co. plant in southwest Lancaster city. (The name "Tec Centro Southwest," had previously been considered as well.) Over the past few months the building has been renovated and outfitted.
The work was funded by SACA, with the SoWe neighborhood program providing support for the exterior upgrades.
Like Tec Centro's original site, 102 Chester St. in Lancaster's southeast, Tec Centro West is geared toward work force development for the Latino community, with Spanish-language support and English as a Second Language classes provided as needed.
But Covid's economic impact certainly hasn't been limited to Latinos, and anyone in the county is welcome to sign up for training, Barbosa said. She especially encourages women, a demographic that's under-represented in the trades, to enroll.
Photo Gallery: Tec Centro West
Classes will be offered on the "Tec Centro model" she said. That means students will have access to a full suite of wraparound services, including career counseling and job search assistance. Tuition support for eligible students is provided through a variety of grants and scholarships.
Class size is limited to 10 to 12 students to allow for social distancing and to stay within pandemic occupancy limits. That can be expanded to around 18 when Covid-19 subsides, Barbosa said.
Getting a jump on retraining
Tec Centro had been planning to expand all along. SACA bought the Laurel Street building early last year, envisioning an opening perhaps in fall 2021, but the urgency of responding to Covid-19 related unemployment dramatically accelerated its timeline.
To help things along, the county contributed $300,000 in CARES Act funding toward buying the equipment Tec Centro West needed to open by spring.
When it's fully up and running, it will be able to graduate up to 150 students a year, according to Timothy Bianchi, Thaddeus Stevens' vice president for academic affairs.
Employment experts say retraining programs are vital to help workers stay afloat in a rapidly changing economy. The pandemic, they say, has made the need even more urgent.
The changes wrought by Covid-19 are certainly being seen in Lancaster County. According to the state Department of Labor & Industry, there were 13,400 fewer county residents with jobs at the start of 2021 than a year earlier. Restaurants and hotels, retail, health care facilities and manufacturing all employed fewer people at the end of 2020 than they did pre-pandemic, according to the Center for Regional Analysis at the Economic Development Company of Lancaster County.
"This employment challenge hit the most vulnerable in our community," Naomi Young, the center's director, said this week at the Lancaster Chamber's State of the County presentation. "Strategies to re-engage and support their reutrn are critical to Lancaster's economy."
Barbosa said the Tec Centro West property has more than 50,000 square feet of space, which will be filled gradually over the next few years. Short-term plans call for SACA's Nuestra Clinica mental health and addiction program to have an office there. There are plans to offer evening classes as well as daytime ones, and to partner with employers on company-specific training programs.
Other potential offerings include high-school equivalency classes and testing, and community college classes.
"This is a dream come true for the organization and for our community," Barbosa said.