The coalition of Lancaster County organizations involved in helping former inmates transition back to life outside prison has a new home.
Last month, the Lancaster County Reentry Coalition completed its move from the Community Action Partnership of Lancaster County to the Lancaster County Redevelopment Authority.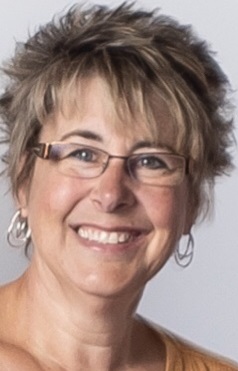 As part of the changeover, it has rehired Carrie Kurtz, as its director of reentry planning and coordination. Kurtz was the coalition's coordinator at CAP but had left that role in late June.
"This is a great move," Kurtz said in an email: It will opportunities for the coalition to better serve all its constituencies — reentrants, nonprofits and the county.
The coalition's mission and vision remain the same, she said, and it continues to be led by its own steering committee.
The coalition brings together representatives from more than 70 agencies, including county departments, police, nonprofits and churches, that work to support reentrants, helping them to achieve stability and avoid reoffending. Services include assistance with securing housing, employment, health care, mental health or addiction treatment and more.
The redevelopment authority is a quasi-public agency, serving the county as an independent legal entity. It is overseen by a board appointed by the county commissioners.
The coalition is the second such group to be brought under the authority's umbrella in the past 12 months. Preceding it was the Lancaster County Homeless Coalition, which had been housed at Penn Medicine Lancaster General Health.
As part of that change, Deb Jones was appointed to head a new section within the authority, the Department of Human Services. The Reentry Coalition is now part of that department and Kurtz will report to Jones, authority Executive Director Justin Eby said.
"We look forward to providing assistance to the Reentry Coalition to establish a good footing," Eby said.
The two coalitions' work complement each other and having them under one roof will offer the opportunity to look "more holistically" at the services they provide, he said.
In July, the county commissioners appointed Kurtz as one of two community representatives on the advisory committee that is working with consulting firm CGL to plan the county's new prison.