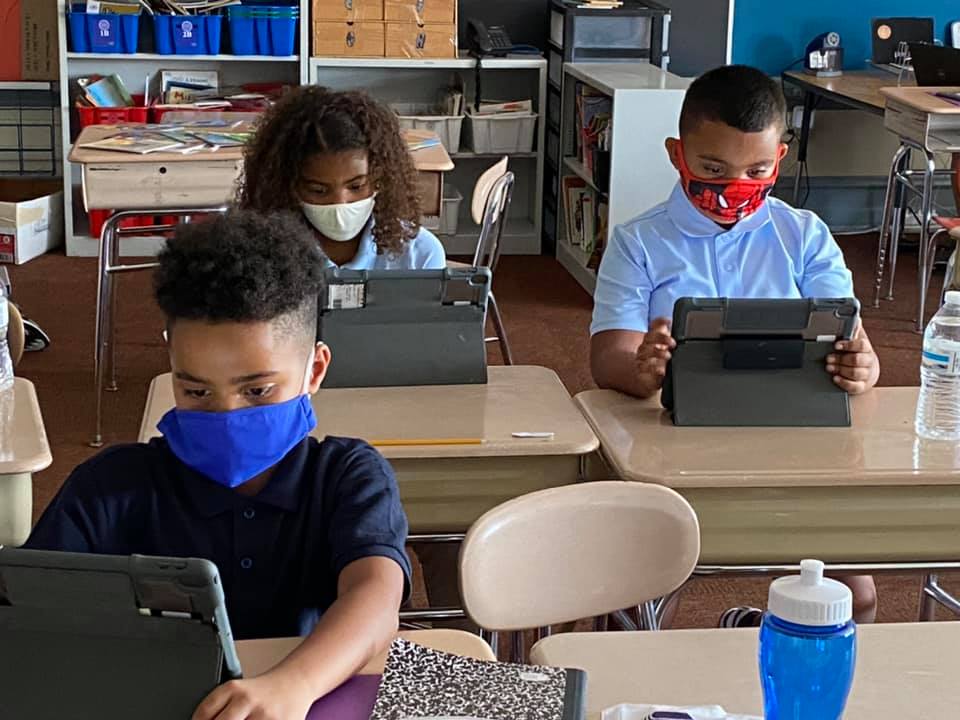 Pennsylvania's highest court has reinstated the Wolf administration's K-12 mask mandate while it hears an appeal challenging the order.
The state Supreme Court on Tuesday issued an order reversing a Commonwealth Court order nullifying the mandate earlier this month.
That court, in a 4-1 decision, had ruled that acting Health Secretary Alison Beam did not have the authority to issue the order.
Beam issued the mandate in September, due to concerns about the highly transmissible Delta variant of Covid-19. Gov. Tom Wolf had previously said the decision would be left up to individual school districts, but reversed course, saying too many school boards were hesitant to act in the face of intense pressure, including threats, from mask opponents.
More recently, Wolf said the mandate for K-12 schools would end on Jan. 17 next year. It would remain in force for early childhood education centers.
The future of the mask mandate ultimately depends on the fate of a lawsuit challenging it, filed by plaintiffs that include parents and state legislators. It has been appealed to the Pennsylvania Supreme Court, which has scheduled oral arguments for Dec. 8.
"We look forward to making our case that parents should be empowered to do what is best for their children," said Senate President Pro Tempore Jake Corman, R-Centre, who is one of the plaintiffs.