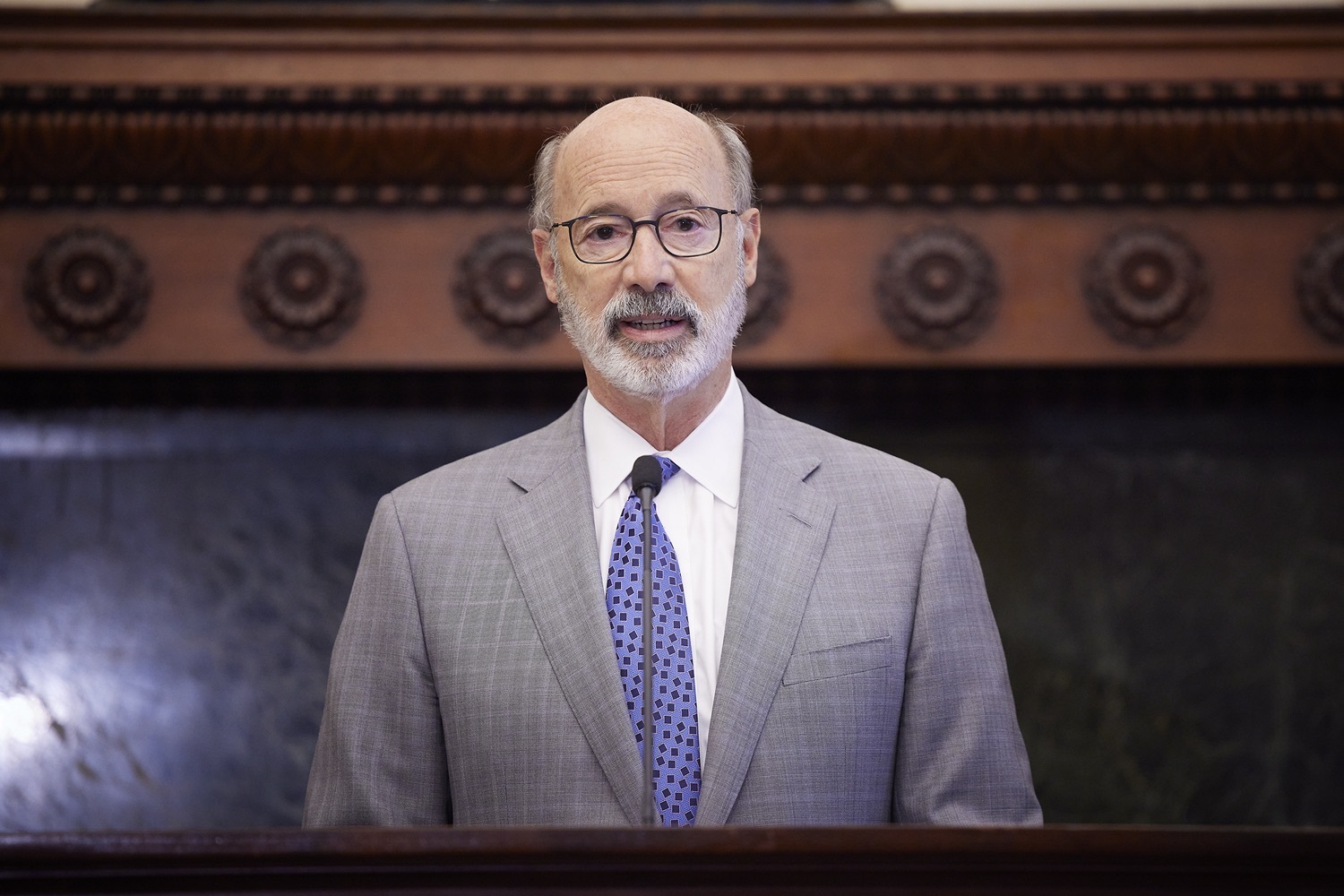 Gov. Tom Wolf said Monday that his administration plans to end its K-12 school mask mandate on Monday, Jan. 17, 2022, thereafter returning control over schools' Covid-19 mitigation measures to local oversight.
Wolf said the order has been "critical" to safe in-person learning, but that "we are in a different place" than when the mandate was announced in September.
Today's announcement is provisional, and the mask order remains in effect until a follow-up order confirming its termination, expected in mid-January. After that, districts that want to may continue to require masks based on guidance from the U.S. Centers for Disease Control & Prevention.
Masking will remain mandatory for early learning and child care providers until further notice, the administration said.
Making the announcement this early gives school officials time to prepare, acting Health Secretary Alison Beam said.
"We strongly encourage schools to follow CDC guidance and make decisions with the health of their educators and students in mind," Beam said.
"Likewise, we strongly encourage parents to talk to their children's pediatricians and get their child vaccinated."
Wolf had initially said mask decisions would be left to school districts, but reversed himself in early September, saying the Delta variant presented an "unacceptable threat" and that intimidation by aggressive mask opponents was dissuading school boards from taking action.
Republicans and mask opponents across the state denounced the mandate as overreach. Two lawsuits challenging the administration's authority to oppose it are pending in Commonwealth Court.
Last week, federal regulators approved the Pfizer Covid-19 vaccine for ages 5-11. Polls, however, suggest many parents may hold off on vaccinating their school-age children.