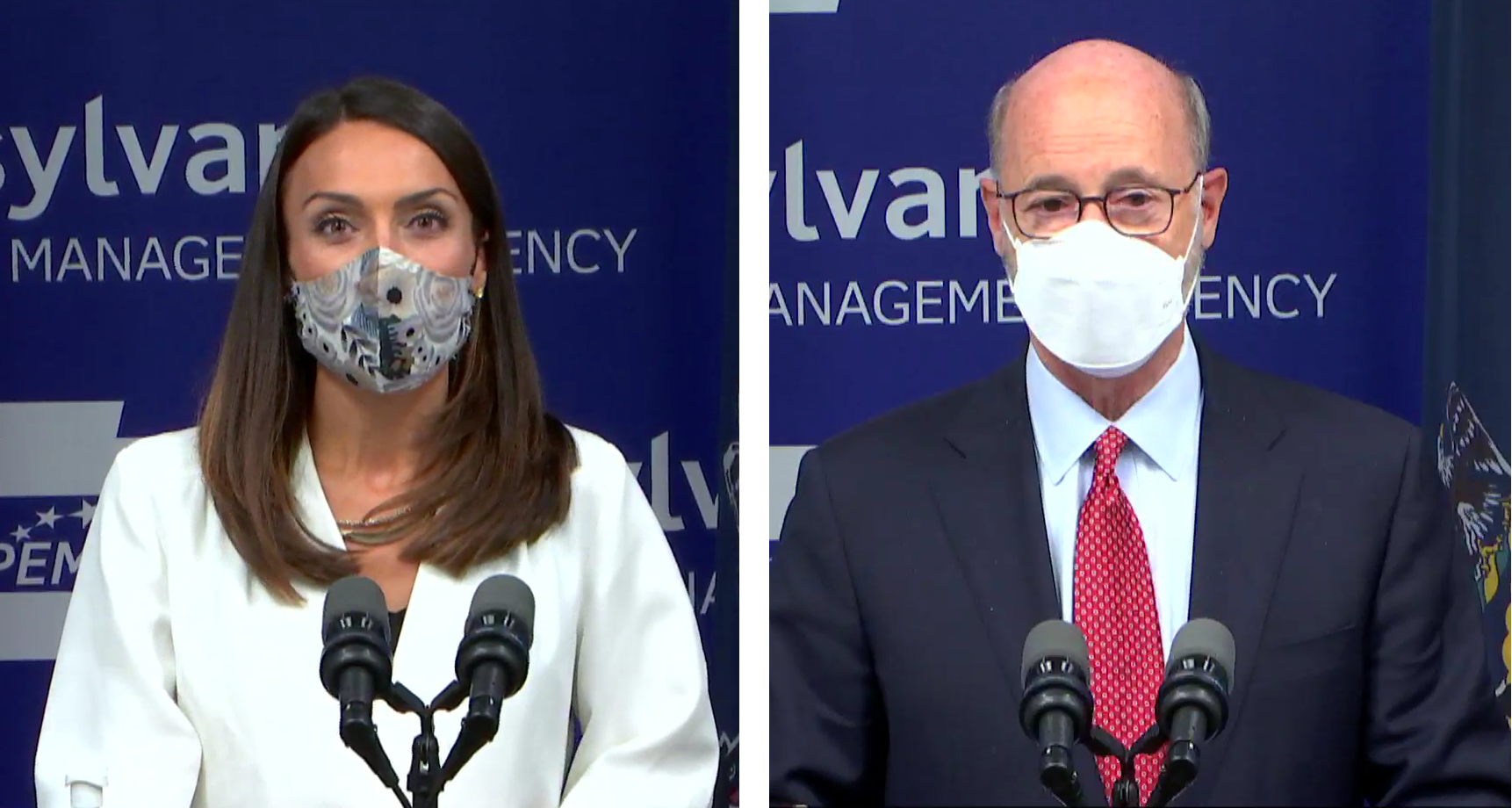 Pennsylvania will impose a statewide mask mandate, effective Sept. 7, on all public and private K-12 schools and licensed child care facilities, Gov. Tom Wolf and acting Health Secretary Alison Beam said Tuesday.
"Wearing a mask in school is necessary to keep our children in the classroom," Wolf said, calling the rapidly spreading coronavirus Delta variant an "unacceptable threat" to school students and staff.
"Our teachers deserve a place to teach. Our students deserve a place to learn," he said.
The administration's action marks the latest turn in Pennsylvania's long-running political battle over appropriate Covid-19 mitigation measures. Public heath experts favor indoor masking as part of a "layered" approach to stemming the pandemic; Republicans insist that preventive measures be voluntary and local.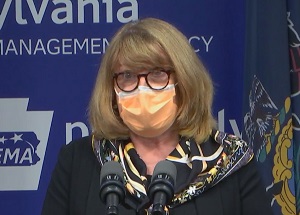 Beam and Wolf were joined by Pennsylvania's Education Secretary Noe Ortega, acting Human Services Secretary Meg Snead, and several medical professionals, including Dr. Trude Haecker, president of Pennsylvania's chapter of the American Academy of Pediatrics.
The AAP supports universal masking, a recommendation it does not make lightly, Haecker said. For children under age 12, for whom Covid-19 vaccines are not yet approved, masks "are the next best defense," she said.
The data shows a clear link between masking policies and reduced spread of disease, Beam said. Moreover, the state is already seeing the consequences of not masking, she said: More than 5,000 Pennsylvania students have tested positive for Covid-19 this school year, and coronavirus outbreaks have forced the cancellation of several high school football games, including one at Eastern Lancaster County due to Covid-19 cases among the opposing team, Susquenita.
Wolf emphasized the practical benefits of universal masking, saying it would minimize the risk of school closures, coronavirus outbreaks, and the need for children to quarantine and their parents to miss work to supervise them.
He was coy when asked if and how the state planned to enforce the mandate. Repeatedly, he said the mandate is in everyone's best interest, so opposition should be minimal.
"I'm not sure why there's pushback on this," he said.
Polls indicate a majority of parents support universal masking in schools, as the governor noted. However, the minority that opposes it has been strident and aggressive, with individuals loudly berating and even threating school officials that attempt to impose it.
In the spring primary, Pennsylvania voters passed two constitutional amendments limiting Wolf's emergency authority and requiring legislative concurrence in any emergency measures. On Tuesday, Beam said she issued the school masking order under authority provided by a different source, the Disease Prevention & Control Law.
Asked if his administration is prepared if Republicans try to overturn Beam's order, Wolf said he's "not sure" how that could happen. He said he hoped legislators would recognize it was a tough but necessary decision and applaud it.
Asked if the state's action could be considered tardy, given that many schools have already begun classes, Wolf conceded that it could. He noted that the administration had previously tried to get school districts to act on their own, and then to get the state legislature to pass a mandate, and had acted unilaterally only after those two previous efforts failed.
"We need to put politics aside. We need to get back to what matters," the governor said.
Republican legislators issued a blizzard of statements denouncing the mandate. State Sen. Ryan Aument of Lancaster County, a member of the state's Covid-19 vaccine joint task force, said the mandate "undercuts" the policy decisions of local school districts.
Senate President Pro Tempore Jake Corman called the mandate "government overreach" and said Wolf owes school boards an apology.
House Majority Leader Kerry Benninghoff asserted that "local control has been working" and said Republicans will look at "potential legislative changes that address this administration's misuse of current law."