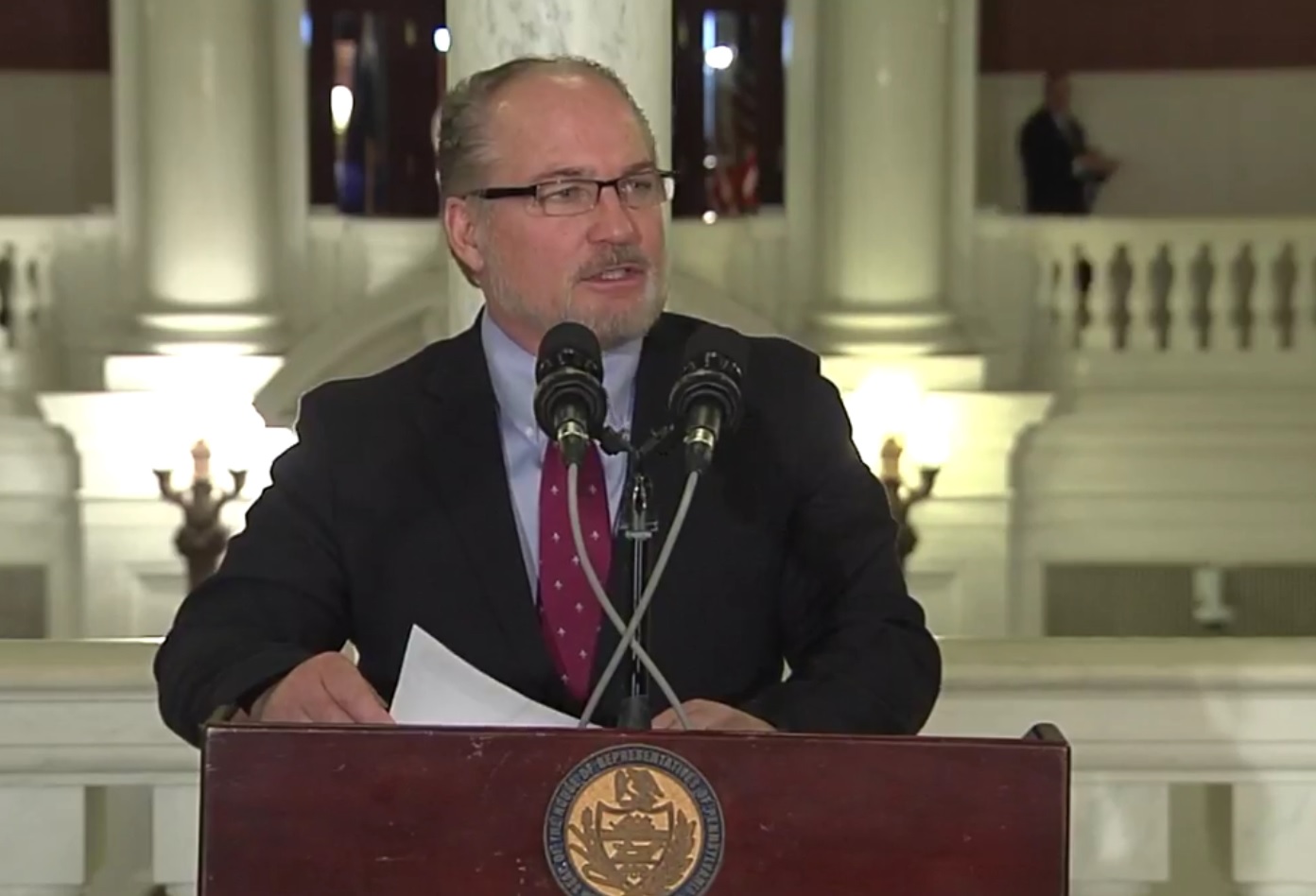 Members of Pennsylvania's House Republican caucus announced Monday that they will call on the Government Oversight Committee to launch an investigation into the handling of nursing homes by Gov. Tom Wolf's administration during the Covid-19 pandemic.
"We want answers for the people who lost loved ones in our nursing homes under Secretary Levine's order and Governor Wolf's leadership," state Rep. Clint Owlett, of northcentral Pennsylvania, said.
Republicans and other critics have raised questions about the Department of Health's guidance requiring Covid-19 patients discharged from hospitals to return to nursing homes. They also cite ongoing shortcomings in the department's data reporting.
The coronavirus has taken a brutal toll among nursing home patients, who account for about half of all Covid-19 deaths in the state.
"We believe Pennsylvanians deserve better from their government when they are seeking answers as to why something so tragic has occurred and they are not getting answers," said House Majority Leader Kerry Benninghoff, R-Centre/Mifflin.
He cited the ongoing investigation in New York, where Gov. Andrew Cuomo's administration is accused of undercounting nursing home Covid-19 deaths and issuing guidance that increased risk.
In a statement, the Department of Health said the Republicans' "baseless, ongoing insinuations ... portray a significant lack of understanding" of the department's role.
Specifically, it said, the guidance it provided to nursing homes last March mirrored the federal government's; and required nursing homes to follow "specific infection control measures." Responsibility for doing so rests on the facilities themselves, it said.
The department's statement cited a Feb. 25 Associated Press article, reporting both that there is no indication any nursing home was required to accept a Covid-19 patient against its will, and that no deaths have yet been linked to a policy failure on the department's part.
Despite some cooperation, the state's Republican legislative majority and the Wolf administration have largely been at odds during the pandemic. Legislators have bitterly opposed Wolf's shutdown orders and other measures intended to curb the spread of the disease and are seeking to limit governors' emergency authority.