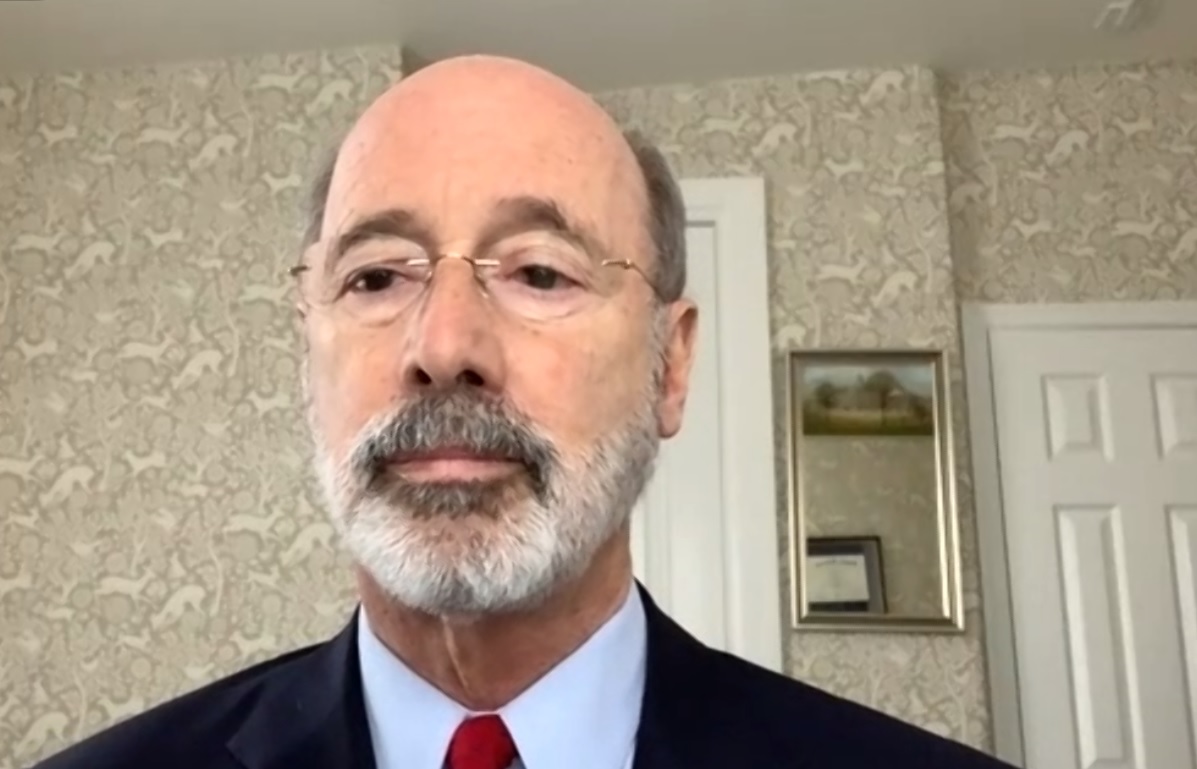 Gov. Tom Wolf announced strict new Covid-19 mitigation rules Thursday afternoon, in his administration's latest effort to bring the coronavirus pandemic under control.
"We need to slow the spread right now to save lives," Wolf said. "If we don't, we'll be in big trouble."
The measures go into effect at 12:01 a.m. Saturday and are to last through 8 a.m. Monday, Jan. 4. Among the changes:
All in-person K-12 school extracurricular activities are suspended, as are school and youth sports; college and pro sports may continue, but without spectators.
Indoor dining at bars, restaurants or at catered events is prohibited;
Indoor gatherings are limited to 10 people, and outdoor gatherings are limited to 50. Religious venues are excluded. but they are "strongly encouraged" to find alternatives to in-person worship;
Indoor entertainment venues must close, including theaters, arcades and so on;
Gyms and exercise facilities must close;
Retailers are limited to 50% occupancy.
Wolf was joined by Health Secretary Dr. Rachel Levine, two doctors and a virology professor, all of whom urged Pennsylvanians to follow recommended public health measures: Wear masks, wash hands, practice social distancing and avoid gatherings.
By the numbers: Covid-19
New cases: Thursday, Dec. 10

Lancaster County: 491 (20,714 total)
Pennsylvania: 11,972 (457,289 total)

Hospitalizations

Lancaster General: 112
WellSpan Ephrata: 43
Statewide: 5,877
Sources: Pa. Dept. of Health, hospital dashboards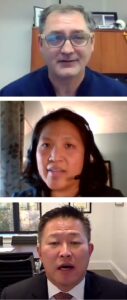 Pennsylvania is contending with a major surge in Covid-19 cases, as is the rest of the United States. Statewide, there were 11,972 new cases Thursday.
The pandemic are filling Pennsylvania's hospitals to capacity, Levine said. The count of Covid-19 inpatients currently stands at 5,877, and many hospitals have few ICU beds "if any," she said.
Pennsylvania's case count has roughly over the past 30 days. Health experts expect the numbers to continue to rise sharply in coming weeks.
Studies have shown how readily coronavirus spreads indoors, said Professor Meda Higa, a virus researcher at York College. But "proper mask usage can work," she said, provided individuals wear them conscientiously and cover both the nose and mouth.
That, coupled with distancing and handwashing, can reduce risk, she said: "Believe in the science, please."
Dr. Jewon Ryu, CEO of Geisinger Health System, and Dr. Chris DeFlitch, vice president and chief medical information officer for Penn State Health, both described the intense strain the pandemic is putting on their institutions.
Wolf himself tested positive for Covid-19 on Tuesday. That, he said, shows that even individuals who follow "every precaution" aren't guaranteed to avoid the illness.
He said he feels fine and has since tested negative, but is continuing to isolate himself until he is given the all-clear.
"I know this has been hard on businesses," Wolf said. He said the pandemic has been "crushing" for bars and restaurants, and praised the majority for being "highly conscientious" in abiding by state guidelines and doing their best to keep their patrons safe. Unfortunately, "Covid thrives where people gather," and there's no getting around that, he said.
Congress, he said, needs to step up and pass the Restaurants Act to secure the industry the aid it needs.
State Republicans have consistently sought to thwart or overturn the Wolf administration's public health orders. In a statement Wednesday, House Majority Leader Kerry Benninghoff told Wolf not to "cancel Christmas."
"I recognize we are facing a serious resurgence of Covid-19 and our health care systems are struggling to keep up with the increased demand; however, job-crushing, harmful government mandates are not the answer. ... Instead, I appeal to each person in this Commonwealth to follow common sense and listen to the advice of health care professionals," Benninghoff said.
Wolf said the current surge appears to stem largely from Thanksgiving travel and gatherings. Asked why he didn't impose stricter measures earlier, he said he thought the state's measures were sufficient, and suggested that the potential for an exponential surge was not foreseen — though health experts had warned of the risk ahead of the holiday.
While the near-term outlook is dire, "there is light at the end of the tunnel," with vaccine distribution imminent, Wolf said.
"This is something that we've got to get through so we can get back to life as we want it to be," the governor said.