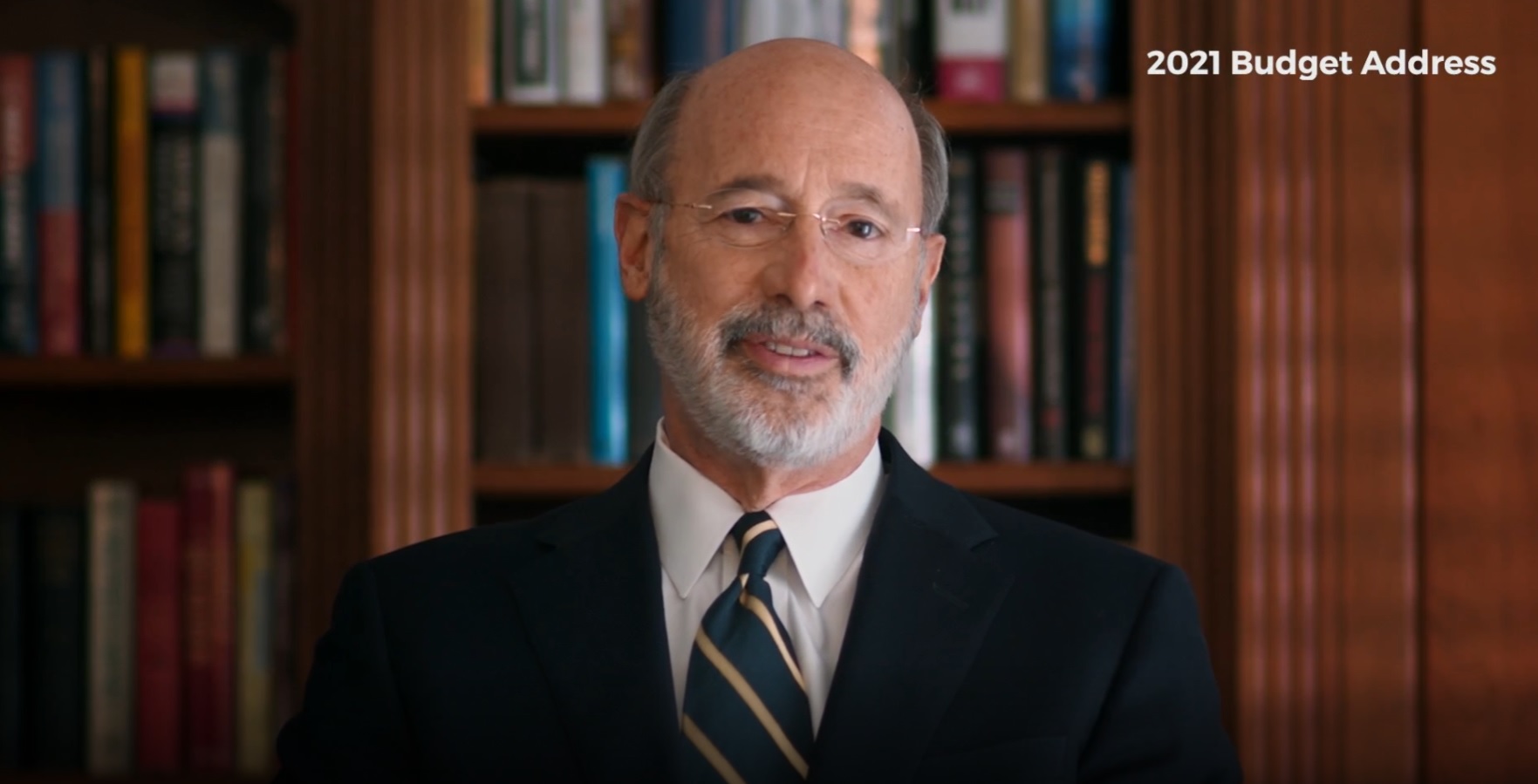 Gov. Tom Wolf on Friday signed into law a Covid-19 relief package authorizing the distribution of more than $900 million in federal and state funding for schools, businesses, landlords and tenants.
"I applaud the General Assembly for sending this bill to my desk," Wolf said in a statement.
In all, the law allocates $912 million in funding.
In accord with a proposal Wolf made last year, it authorizes the transfer of $145 million from Pennsylvania's Workers Compensation Security Fund for use in assisting small businesses  —specifically, the hospitality industry: restaurants, bars and hotels. The money will be provided through county block grants.
The remaining $767 million is federal Covid-19 assistance that the state is allocating. Of that, $570 million will go toward rental and utility assistance; the remaining $197 million, to education.
Counties will receive the rental and utility assistance proportionally based on their population. The transfers will be handled through the state's Homeless Assistance Program, which counties are familiar with, helping to ensure things run smoothly and without delay, said state Sen. Joe Pittman, a western Pennsylvania Republican and the bill's prime sponsor.
Of the education funds, $150 million will underwrite a competitive grant program to help non-public schools that have not received other government assistance.
The remaining $47 million would go to career and technical centers, intermediate units and charter schools for deaf and blind students, plus $5 million for the State System of Higher Education's restructuring efforts.