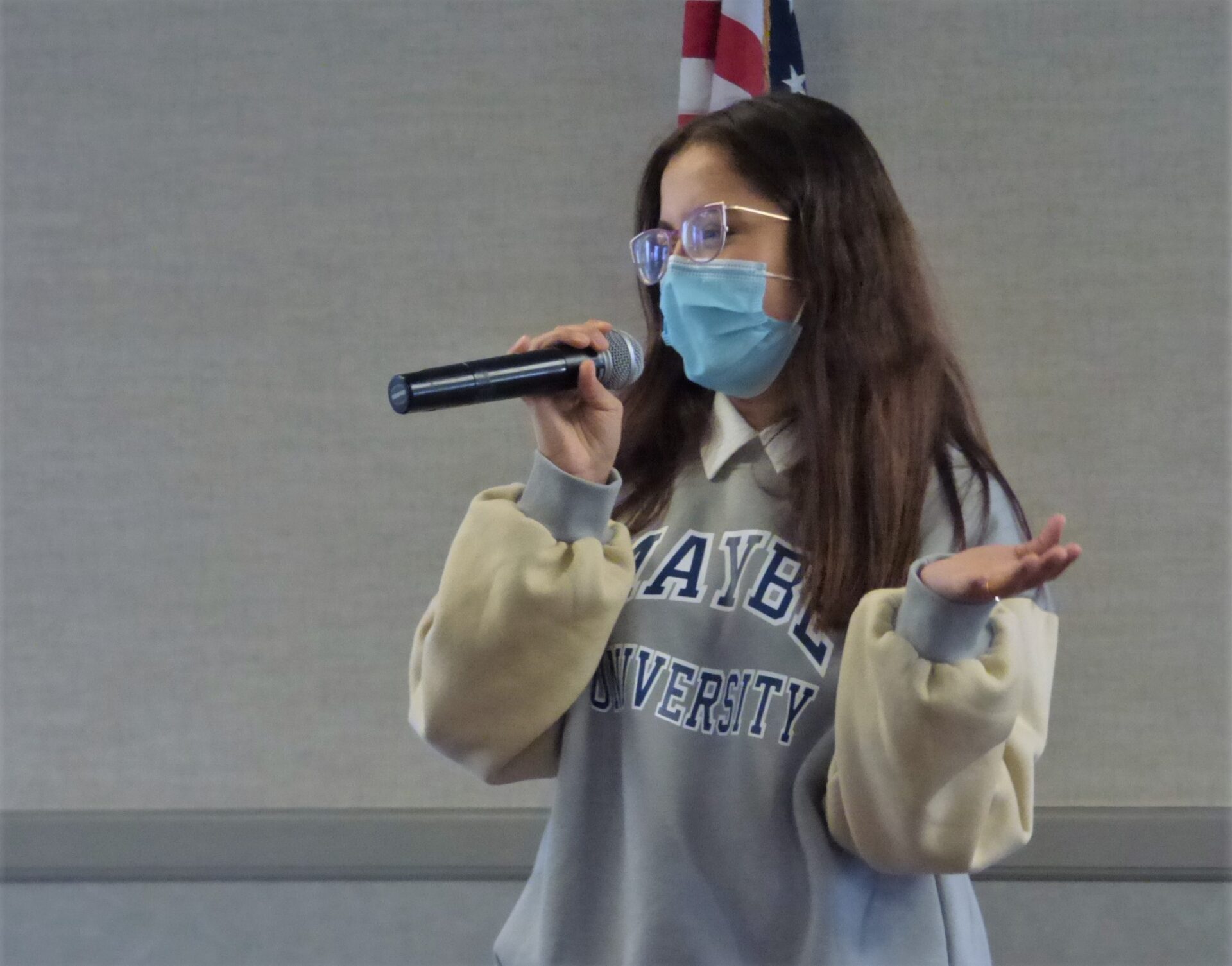 (Editor's Note: Apsara Uprety, the Millersville University student featured in this article, is an alumna of the Refugee Youth Journalism Project, a collaboration of One United Lancaster, Church World Service and the Act for Humanity Foundation. You can read her work here.)
"I was about to give up," Apsara Uprety told her audience at Millersville University's Bolger Conference Center.
Uprety, a senior at Millersville majoring in social work, came to the United States in 2010 as a refugee from Nepal. At the Bolger Center, she explained to a group of McCaskey High School students some of the linguistic and cultural barriers she had to overcome to succeed in college-level classes, and just how daunting they seemed at the time.
Her audience consisted of young refugees like her. They were there for a day of orientation and advice as part of a Millersville program titled "Promising Scholars: Supporting, Mentoring and Advising Refugee and Immigrant Students Transitioning to College."
The goal is to "bridge the gap" for immigrant and refugee students making the transition from high school to university studies, said Ann Gaudino, a Millersville education professor.
Promising Scholars is supported by Millersville's Positive Energy Fund, which uses savings from the university's green energy initiatives to fund projects "that contribute positively to local and global communities."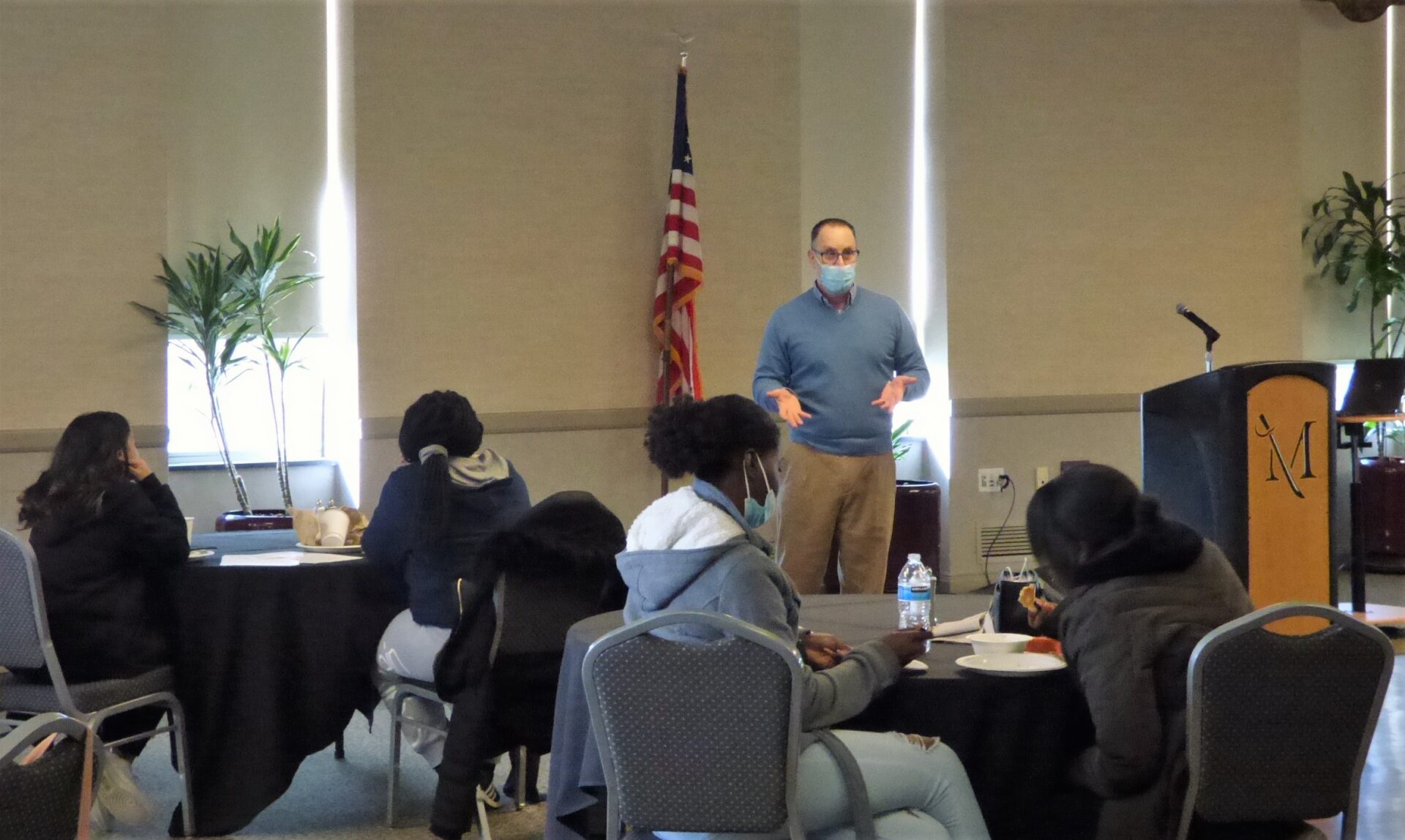 During their day at Millersville, the McCaskey students learned about college admissions, advising and support programs, and financial resources.
From Uprety, the day's final speaker, they learned the importance of persistence.
It was at Millersville that she earned her first C grade, she told them.
"That made me feel like maybe college is not for me," she said. "I was about to give up."
Instead, she "kept pushing through." Today, she is on the Dean's List, with a GPA above 3.5.
"I kept putting myself out there," she said. "That's how I'm here today."
Lancaster is a hub of refugee resettlement, thanks to Church World Service and other organizations. It is currently welcoming a cohort of new Afghan refugees, relocated by the U.S. government in the course of its military withdrawal from Afghanistan last year.
Rene Byamungu, a junior at McCaskey, came to the U.S. from Burundi in East Africa. He hopes to become a software engineer specializing in cybersecurity.
It was reassuring and motivating to attend "Promising Scholars" and hear academic success stories from former refugees, he said.
"That was a very good experience," he said.
Uprety will be the first woman in her family with a college degree. Education is a priority in the Nepali refugee community, she said, but the financial, cultural and linguistic barriers can be formidable.
She said English was her biggest hurdle. Another challenge in choosing a college and enrolling "was not having somebody to talk to about the process (and) what happens when I get there," she said.
Two programs at Millersville helped a lot, she said: the College Assistance Migrant Program, or CAMP, which offers tutoring, mentoring and financial aid; and the Pre-Scholars Summer Institute, or PSSI, an intensive college-readiness program for incoming freshmen. Her PSSI classmates bonded closely with each other and she's still friends with many of them, she said.
She entered Millersville with plans to major in education, aiming to become an English as a Second Language instructor. Instead, she found herself drawn to social work. She is interning at Church World Service and plans to pursue a master's degree after graduation.
It's OK to enter college without a definite major or clear career plan, she told the McCaskey students. She advised them to pick courses strategically: By exploring options for a major through courses that fulfill general education requirements, and using electives to complete a minor, students can avoid having to take extra courses and running up their tuition bills.
She also advised them to actively seek out scholarships: She applied for aid everywhere she could find and expects to graduate free of debt.
Margaret Mbindyo, coordinator of Millersville's Center for Advisement & Student Success, said she taught Uprety in a freshman class and realized "immediately" she would be a good student. She urged the McCaskey students to work hard.
"You can go to college," she said. "You can succeed. You can graduate."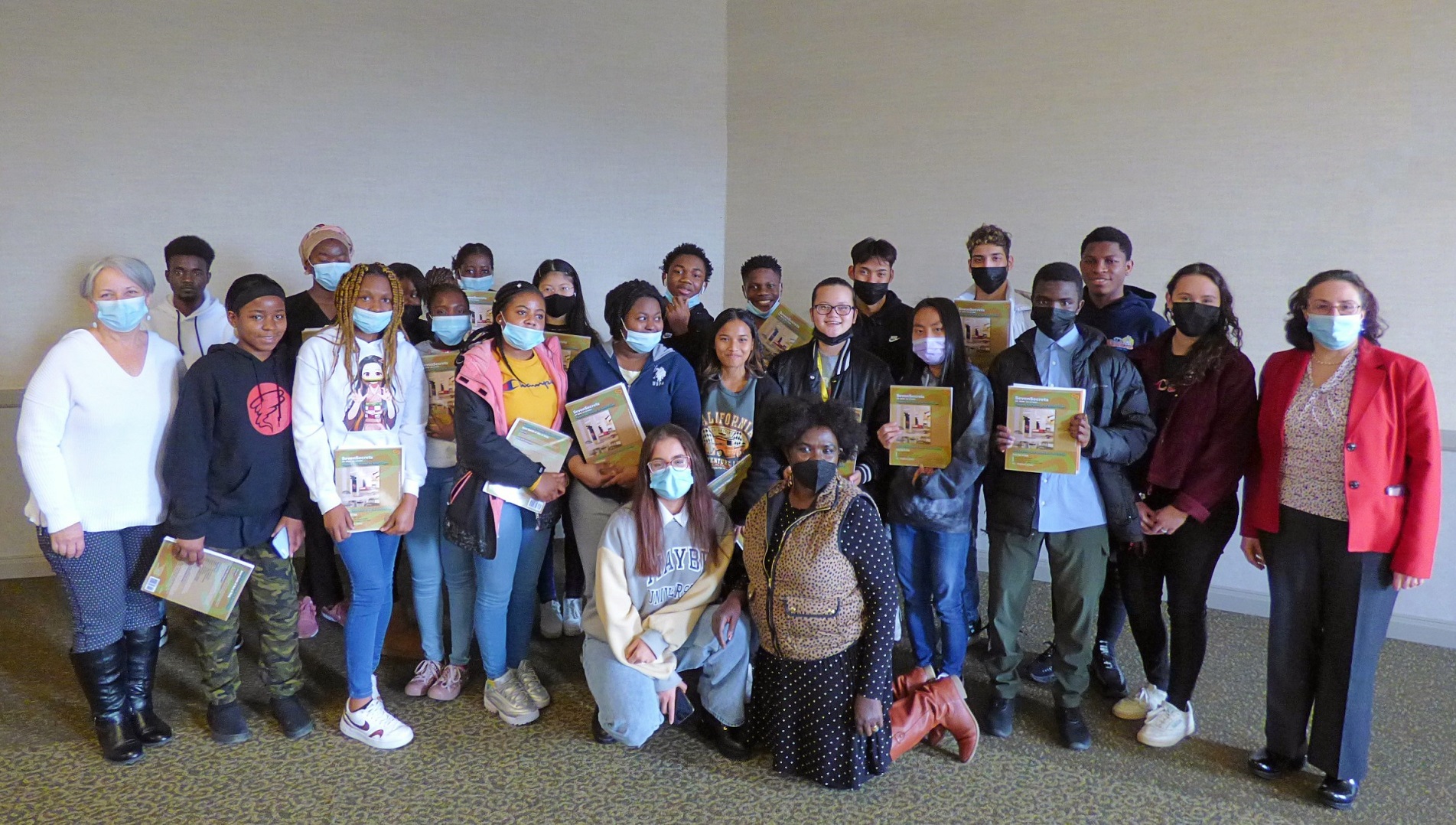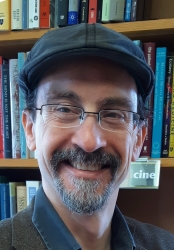 Latest posts by Tim Stuhldreher
(see all)