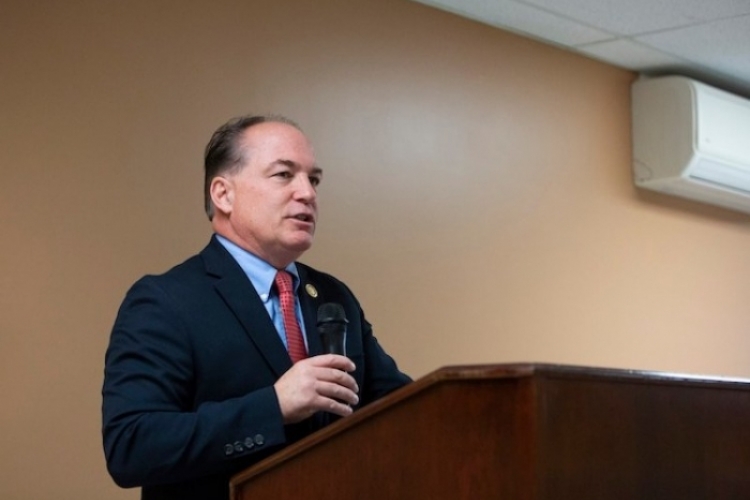 Pennsylvania's legislature voted Thursday to end Gov. Tom Wolf's Covid-19 disaster emergency declaration, using authority voters granted to them in last month's election.
The votes were largely along party lines in the state's Republican-majority chambers: 30-20 in the Senate, and 121-81 in the House.
Most of the Wolf administration's Covid-19 mitigation measures have already sunset. The major remaining component, a mask mandate for unvaccinated individuals, is set to expire before the end of the month and is loosely enforced, if at all.
Separately, lawmakers passed a bill to leave intact the many regulatory waivers the Wolf administration had imposed under its emergency authority. It passed unanimously in both houses.
Among other things, waivers allow flexibility in licensure for medical professionals being recruited to help in the pandemic, as well as facilitating telemedicine and other workarounds.
They will remain in place through September while the administration and lawmakers discuss which to keep and which to end.
It is unclear whether ending the declaration puts the state at risk of losing the federal government's supplemental pandemic food aid.
In a statement, the Wolf administration said it will do "everything it can" to maintain the funding.
In May, Pennsylvania voters approved constitutional amendments allowing the legislature to end a governor's disaster declarations by majority vote, rather than requiring a two-thirds majority.
House Majority Leader Rep. Kerry Benninghoff (R-Centre/Mifflin) said in a statement that legislators had followed through on voters' desires.
"With Pennsylvania rapidly returning to normal thanks to a legislative-led vaccine rollout and the need to keep our economy on a track to vigorously reopen, we did not want to wait a minute longer to terminate this emergency disaster declaration that has been responsible for so much economic devastation over the last 16 months," he said.