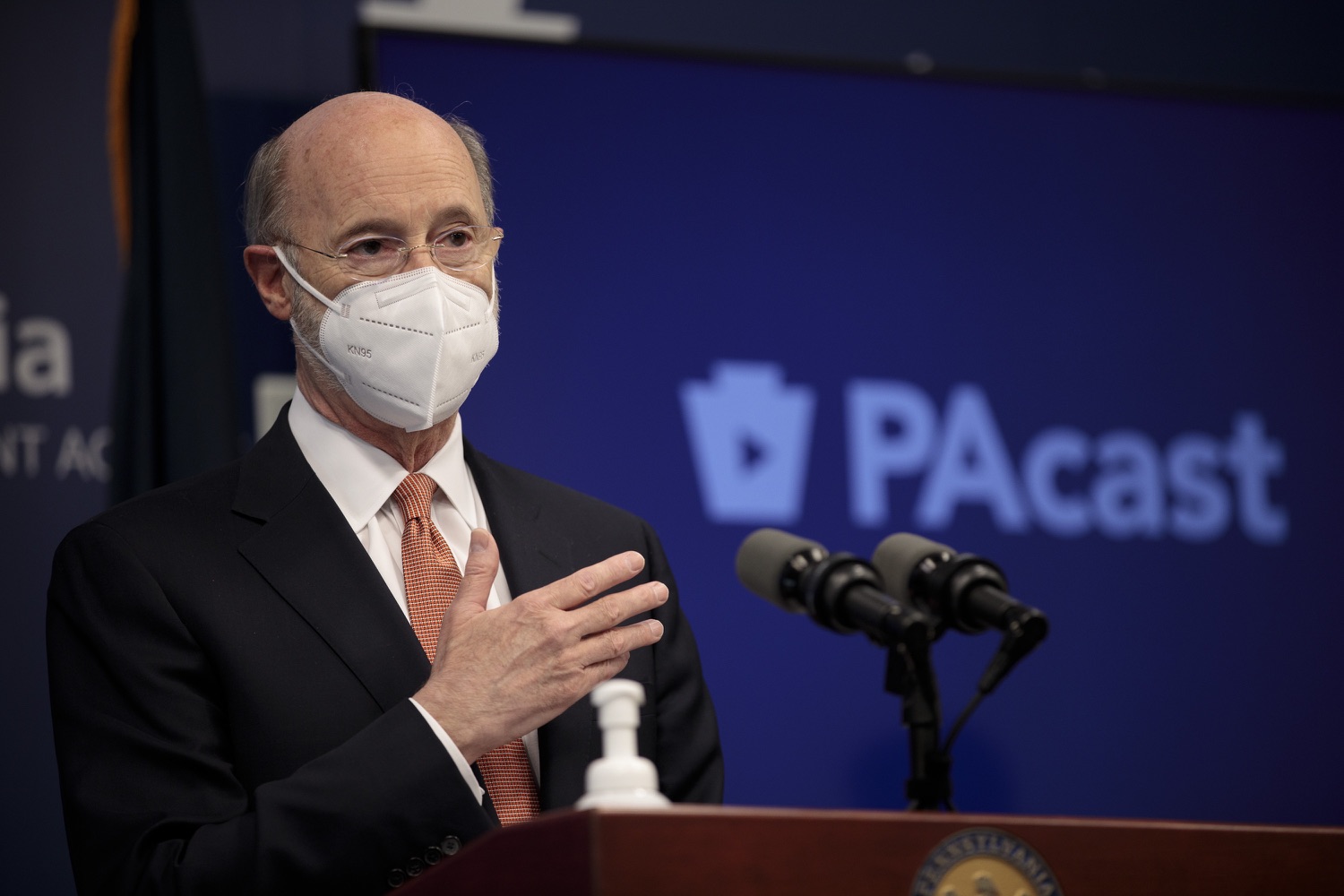 Two amendments that would limit the emergency powers of Pennsylvania's governor will become part of the state constitution, reports the Associated Press.
The measures limit declarations of emergency to 21 days unless the state legislature extends them, and allows a majority of the legislature to rescind a governor's declaration.
With nearly three-quarters of precincts reporting, both amendments had more than 53% of the vote.
The changes stem from Republican dissatisfaction with Democratic Gov. Tom Wolf's handling of the coronavirus pandemic. Wolf has repeatedly extended the 90-day emergency declaration he issued in March 2020. Early on, he used his authority to order business closures, and has maintained a statewide mask mandate and limits on venue capacity.
Republicans said Wolf's actions were excessive and arbitrary and harmed businesses and the state economy. Wolf and his administration have defended their actions as appropriate, given the health threat and uncertainty around Covid-19, particularly early on.
The legislature could have overridden Wolf's declaration with a two-thirds vote, but Democrats largely backed the governor.
The referendum may not end the debate over Wolf's powers. The governor says his authority rests on the state's health law, and remains despite the two amendments, suggesting the issue may end up in court.
The two other referendums on Tuesday's ballot were clearly on track to pass Wednesday morning, each garnering more than 70% of the statewide vote. One will add protections against racial and ethnic discrimination to the state constitution; the other allows professional fire and emergency departments access to a loan program originally established for their volunteer counterparts.