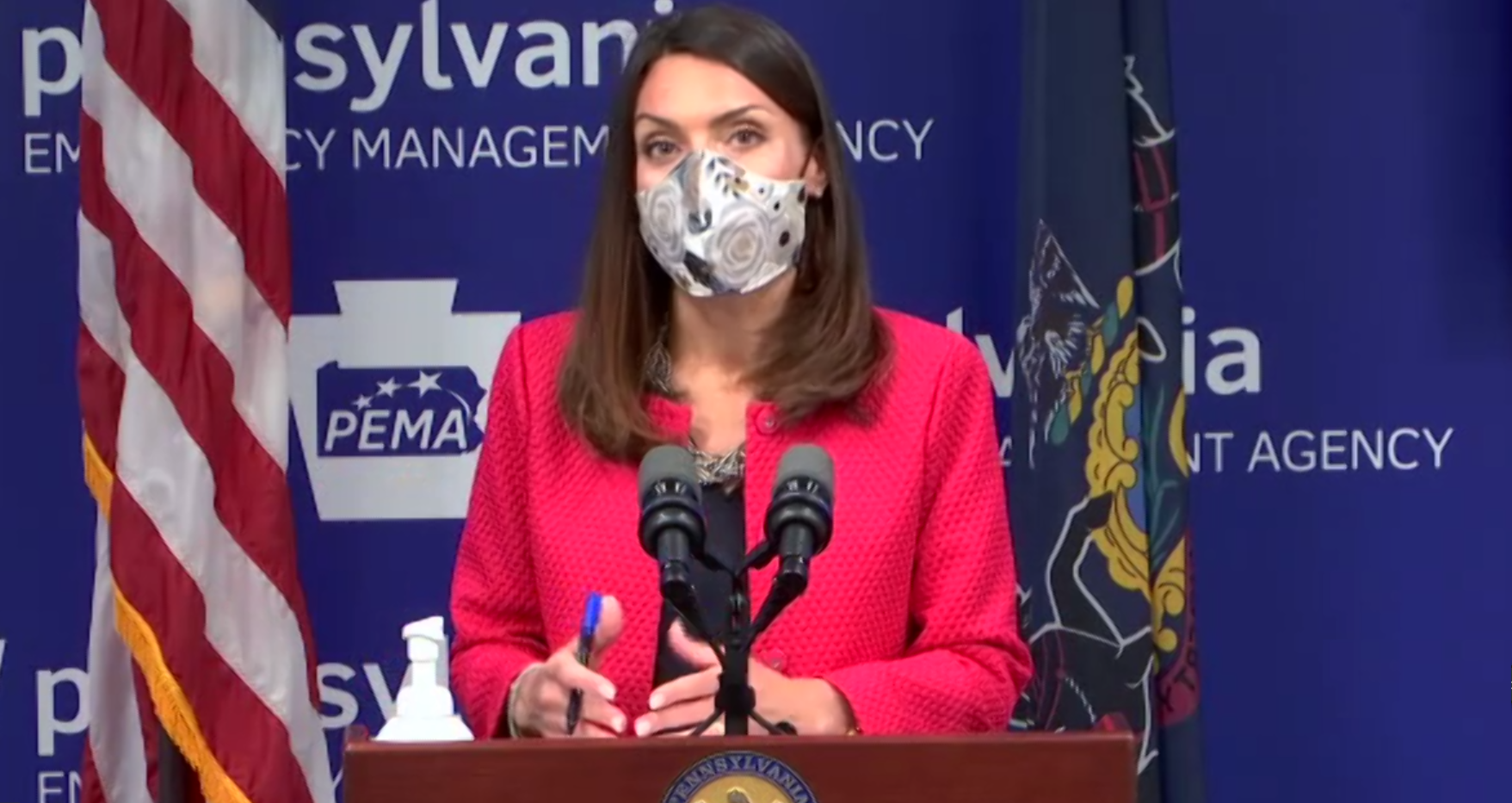 Pennsylvania will lift its mask order on June 28 or when 70% of adults receive their second dose of the Covid-19 vaccine, whichever comes first, acting Health Secretary Alison Beam said Thursday.
The Centers for Disease Control & Prevention's guidance will remain in place, Beam said. Currently, the CDC calls for anyone not fully vaccinated to continue wearing masks "anywhere they will be around other people."
Beam said the state is making good progress with vaccination. As of Wednesday, 70% of adults had received at least one dose, including 97.7% of Pennsylvanians over age 65. Just under 53% of adults here are fully vaccinated.
"The Department of Health will continue to make getting a vaccine as convenient as possible by making it widely available and supporting equitable and effective efforts to reach every Pennsylvanian who wants it," Beam said.
Pennsylvania is the 10th state to reach the 70% first-dose milestone, and one of the largest. Beam credited the state's vaccination providers for stepping up to the plate and partnering with the
Department of Health to navigate the complexities of an unprecedented, once-in-a-generation rollout effort.
Pennsylvania is ending its other pandemic mitigation measures, such as venue occupancy limits, this coming Monday, Memorial Day.
Guidance will remain in place for high-risk sites such as skilled nursing facilities, and businesses, school districts and municipalities can elect to impose rules if they see fit, Beam said.
Individuals, too, are free to continue masking if they so choose, Beam said, calling on Pennsylvanians to "be kind and respectful to each other."
A group of senators, led by Lancaster County Republican state Sen. Scott Martin, had called on Gov. Tom Wolf's administration to end the restrictions on Friday, which would give bars and restaurants the whole holiday weekend at full capacity.
Beam said the Health Department and the vaccine Joint Task Force discussed that option this week, but decided to stick with Monday in the interests of predictability.
She characterized Pennsylvania as being "at a point of transition" in the pandemic. The challenge now, she said, is for residents to take responsibility for their own health, and be mindful of the risks as they return to normal pre-pandemic activities.
Data shows the vaccines are highly effective, Beam said: While there are a small number of "breakthrough" cases, the vast majority of the ongoing coronavirus disease burden stems from unvaccinated individuals.
"Many of our deaths feel preventable," Beam said.