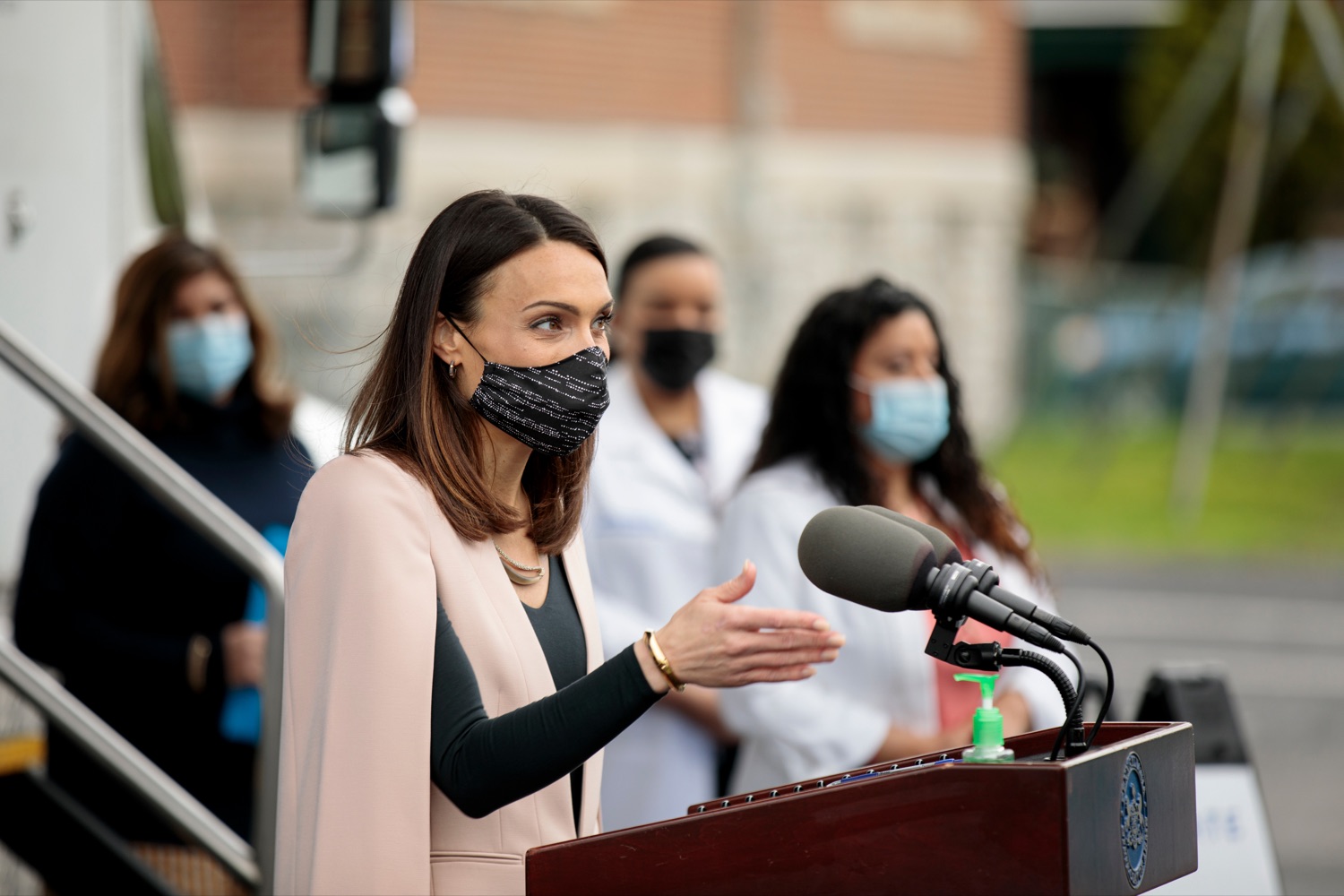 Pennsylvania's mask order will remain in place, but all other mitigation orders to combat Covid-19 will be lifted on Memorial Day, Monday, May 31, Gov. Tom Wolf's administration said Tuesday.
The orders will expire as of 12:01 a.m., the administration announced. The state's mask order will be lifted when 70% of Pennsylvanians age 18 or older are fully vaccinated, it said.
The main effect of the change will be the end of lower occupancy limits on bars, restaurants and other businesses. Telework, previously mandated for all businesses where it was possible, is currently only "strongly encouraged," while rules requiring testing and quarantining by interstate travelers were lifted March 1.
Pennsylvania's mask mandate follows the Centers for Disease Control & Prevention's guidance. Masks must be worn indoors away from home, and outdoors when social distancing is not possible, but fully vaccinated individuals may forego masks in certain circumstances.
The announcement does not preclude municipalities and school districts from enforcing stricter mitigation policies, the administration said.
Wolf's emergency declaration, which establishes eligibility for hundreds of millions of dollars in federal Covid-19 assistance, will remain in place. His authority to issue emergency declarations is the subject of two ballot questions in the May 18 primary, and would be significantly curbed if voters approve them.
"We continue to make significant progress in the fight to stop the spread of COVID-19 and as more Pennsylvania adults get vaccinated and guidance from the CDC evolves, we can continue to move forward with our reopening efforts," ​Department of Health Acting Secretary Alison Beam said in a statement.
"I encourage Pennsylvanians to take the critical steps needed to put this pandemic behind us by getting vaccinated, follow through with both doses if you receive the Moderna or Pfizer vaccines, and continue to take steps like masking, frequent hand washing and sanitizing and social distancing."
"I'm thrilled after more than a year that we are able to lift these restrictions so that we can move to more normal life," said state Rep. Tim O'Neal, a Washington County Republican and a member of the joint task force that has been advising the Wolf administration on vaccines and Covid-19 policy.
Lancaster County state Rep. Ryan Aument, also a member, said it is the task force's "collaborative work ... that is allowing us to finally roll back the restrictions."
The state said testing, reporting and other requirements will remain in place for hospitals and long-term care facilities.