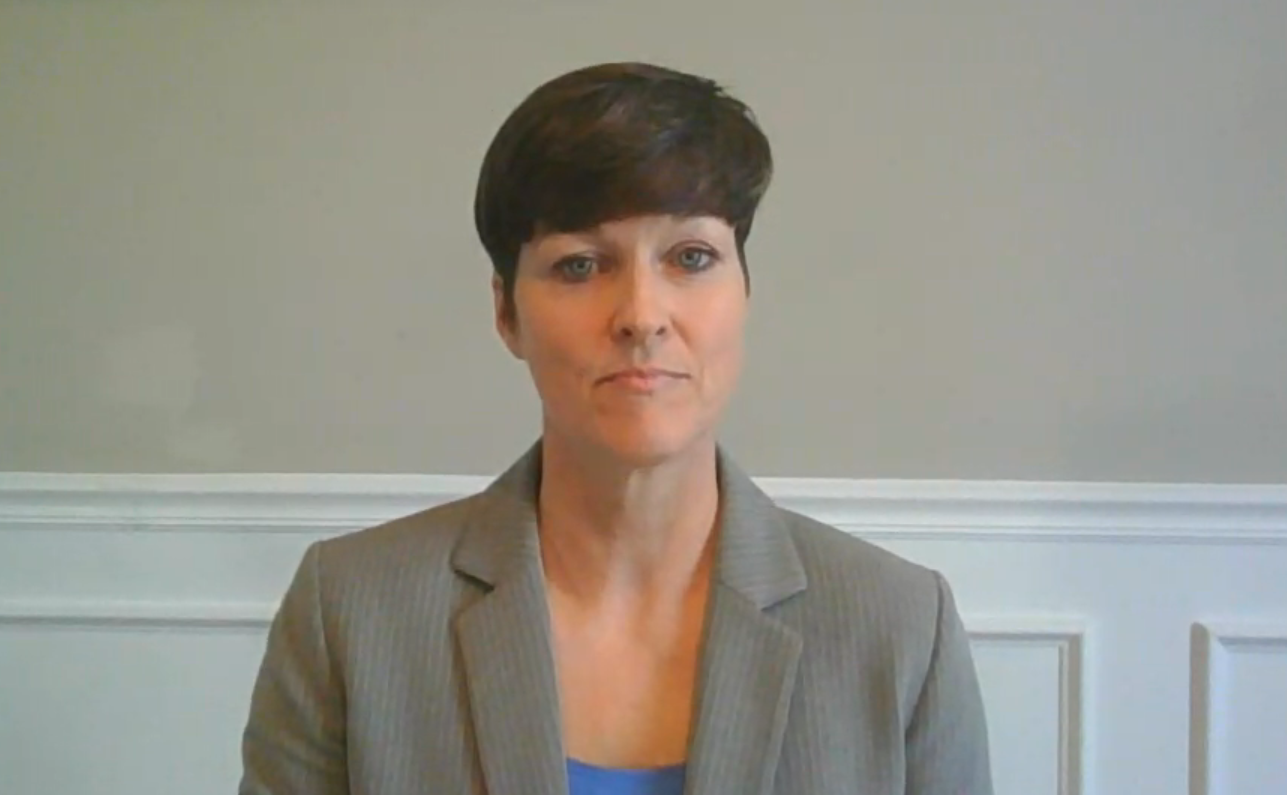 Huge flows of federal food aid to Pennsylvania's most vulnerable residents would be at risk if the state legislature were to win new constitutional power and use it to end Gov. Tom Wolf's ongoing disaster declaration, Human Services Secretary Teresa Miller warned on Thursday.
Since Wolf's March 2020 declaration of a disaster emergency due to Covid-19, Pennsylvania has received about $100 million a month in supplementary funding from the federal Supplemental Nutrition Assistance Program, as authorized by Congress' pandemic relief measures — more than $1 billion in total.
About 600,000 of the more than 1.8 households that receive SNAP have qualified for the additional aid, households made up overwhelmingly of "the elderly, children and individuals with disabilities," Miller said.
By the numbers: SNAP in Lancaster County (Jan. 2021)
Enrollment: 51,677 individuals
Spending: $10,694,342
Ave. Spending/beneficiary: $207
Source: Pa. Dept. of Human Services
Under federal law, however, the supplemental funding is contingent upon Pennsylvania having an active disaster emergency declaration.
"All of that goes away if the legislature uses a new authority to terminate the disaster declaration," Miller said.
A year and counting
Pennsylvania law vests the governor  with the power to declare disaster emergencies of up to 90 days' duration. Since his initial declaration, Wolf has authorized four 90-day renewals. The latest one extends into May.
The Republican legislative caucus has fought to limit Wolf's emergency authority, arguing the Democrat's unilateral actions have infringed on Pennsylvanians' liberties and harmed the economy by closing businesses longer than necessary.
This May, Pennsylvania voters will have a chance to weigh in. The legislature has approved two proposed constitutional amendments, one that would limit disaster emergency declarations to 21 days unless the legislature extends them; and another that would allow the legislature to terminate a declaration without the governor's approval.
In a statement, Republicans said Wolf has used his authority "to suspend state statutes, spend taxpayer dollars without legislative approval, and keep millions of Pennsylvanians from earning a living through his business shutdown orders."
State Sen. Scott Martin, a Lancaster County Republican who sponsored the legislation setting the 21-day limit, said in the statement: "We have seen the consequences of one person or one branch of government wielding too much authority for an indefinite period of time, and the results are not good."
If voters approve the amendments in the primary election, they will become law. Last month, controversy arose over the wording of the ballot questions, with Republicans accusing the Wolf administration of biased phrasing.
Asked about the Republicans' claims regarding the need to redress the balance between legislative and executive power, Miller said, "I'll leave that to others." Her concern, she said, is to make Pennsylvanians aware of the potential consequences and the human cost if the disaster emergency declaration were to expire.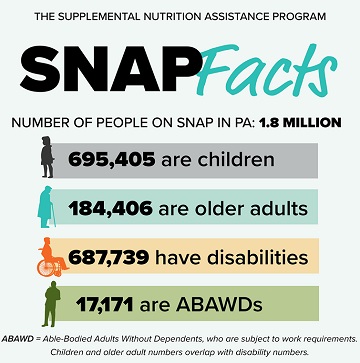 The Wisconsin parallel
The scenario Miller is warning against is currently playing out in Wisconsin. There, the state Supreme Court ruled that Democratic Gov. Tony Evers could not mandate face masks or issue new emergency orders without approval from Wisconsin's Republican-controlled legislature.
Because the court ruled March 31, Wisconsin families will lose their supplemental food assistance beginning in May, totaling about $50 million a month, reports the Milwaukee Journal Sentinel, citing the state's Human Services Department.
Many low-income seniors could see their monthly benefits drop from $204 to $16, the newspaper said.
In Pennsylvania, SNAP enrollment is up about 4% since the eve of the pandemic. Early on, a larger surge appeared to be under way, Miller said, but it ebbed, likely because of Congress' actions to shore up the economy through measures such as enhanced unemployment.

SNAP funding doesn't merely support needy households, Miller said: Their enhanced spending stimulates the economy in turn, supporting local growers and food retailers.
To be sure, at some point the pandemic will end and the disaster declaration won't be needed, Miller said. But until then, losing supplemental SNAP funding "would be, in a word, disastrous," she said."