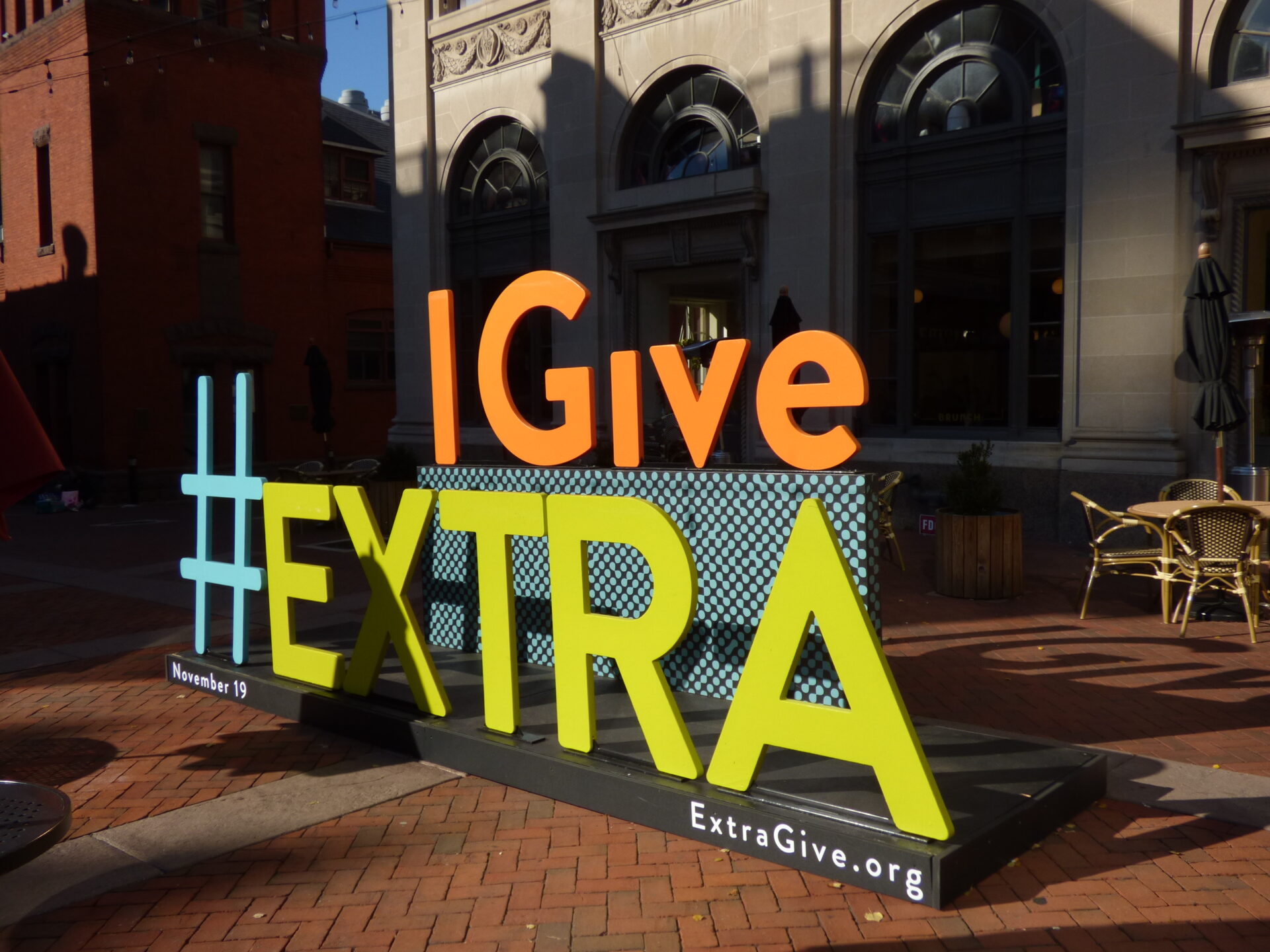 (Editor's Note: This article covers the Extraordinary Give through early Friday afternoon. For coverage of evening events and the final total, click here.)
Around 12:30 p.m., the Extraordinary Give fundraiser total crossed the $6 million mark.
"Way to go, Lancaster!" the Lancaster County Community Foundation tweeted.
Half an hour later, just after 1 p.m., the total was up to $6.5 million.
The pace of giving augurs well for the Extra Give to achieve a record donation total for the 10th straight year. Last year, more than 500 participating local nonprofits raised $13.4 million.
Related: A 2021 Extraordinary Give photo gallery
"It's about inspiring people to get involved and give back to causes that they care about, whether it's volunteering, whether it's just spreading the word," said Aaron Spangler, communications manager at the Lancaster County Community Foundation.
Supporters turned out in bright but chilly weather for promotional events. In Ephrata, state Rep. Dave Zimmerman presented a commemorative citation to Ephrata Area Social Services in honor of its 50th anniversary.
At Clipper Magazine Stadium the Lanc Co My Home homelessness coalition and Lancaster EMS unveiled their newly branded "Refresh Lancaster" shower trailer.
It will begin operations in two weeks, making stops at four locations around the county to serve clients.
Previously reported:
Lancaster's largest day of community giving is under way.
The 10th annual Extraordinary Give officially launched at midnight. For the next 24 hours, a host of live and online events are taking place, encouraging community members to donate to the nonprofits of their choice.
Related: Lancaster's 10th Extraordinary Give is Friday
Donations are made through the Extra Give website, which features a running tally of the total raised, plus an events list and the Extra Give Cast, a mix of live and pre-recorded content.
From 6 p.m. to midnight, East King Street will be closed between Penn Square and Duke Street for the Extra Give Fest celebration. There will be live music, food stands and a beer garden.
As of 8 a.m., the Extra Give had already raised $2 million, according to its organizer, the Lancaster County Community Foundation.