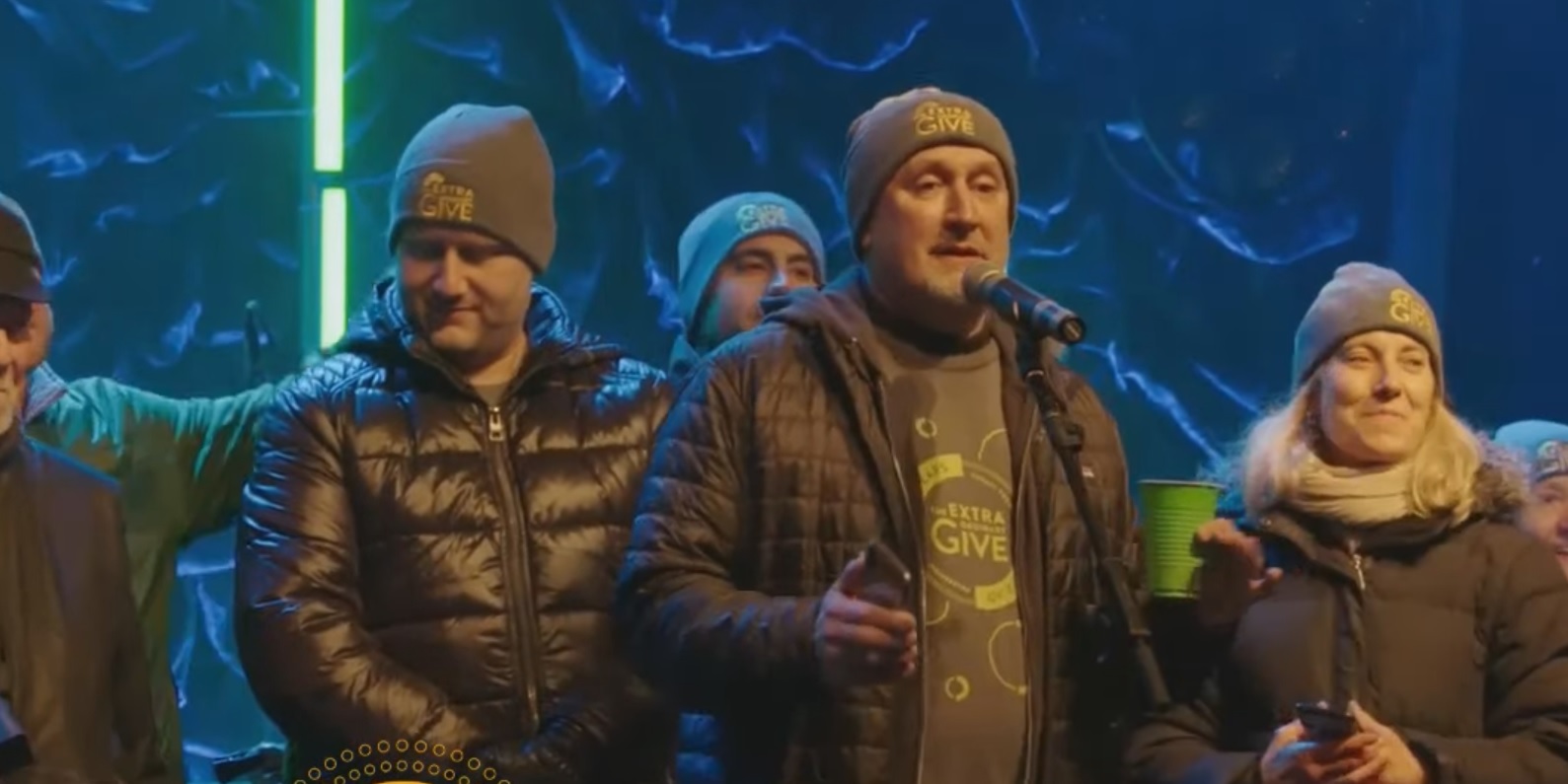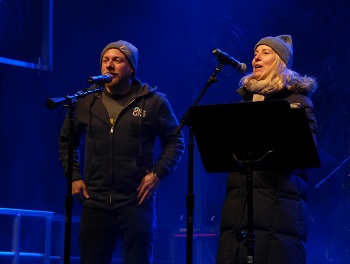 "Thank you, Lancaster," Lancaster County Community Foundation President Sam Bressi and CEO said as Friday night crossed into Saturday morning.
The Extraordinary Give was wrapping up, and once again, Lancaster County had smashed its previous record. As of a few minutes past midnight, it had raised more than $15.8 million — and donations were still coming in.
The final total, according to the Foundation's "Outcomes & Results" posting: $15,870,571.
"We made history tonight," Bressi said.
Related: A 2021 Extraordinary Give photo gallery
Related: Extraordinary Give 2021 (part 1)
It was clear early on that the 2021 Extra Give was on a roll: Donations trended ahead of last year every hour from the very start.
Well before 10 p.m. Friday, the Extraordinary Give had surpassed last year's total of $13.4 million. The final total exceeded it by about 18%.
"We continue to be inspired by the generosity of this community," said Aaron Spangler, communications manager for the Extra Give's organizer, the Lancaster County Community Foundation.
"I don't know of another community that has a huge party for giving in the way that Lancaster does," the foundation's Executive Vice President Tracy Cutler said.
Spangler and Cutler said it was encouraging to see something approaching a return to normal this year, after last year's virtual Extraordinary Give, made necessary by the coronavirus pandemic.
Friday's chilly weather, which had dropped into the mid-30s by 11 p.m., kept attendance on the light side at the Extra Give Fest, held outdoors as a Covid precaution. Those who chose not to brave the cold could watch the entertainment at home via the Extra Give Cast, culminating as in the past several years with the popular band Mama Tried.
Throughout the day, nonprofits nurtured their supporters' enthusiasm with open houses, contests and other events by the dozens.
More than 30,700 donors contributed to the 2021 Extraordinary Give. The organization raising the most money was Water Street Mission: It raised more than $540,000, the only organization to exceed half a million dollars.
This year's Extra Give was not without controversy, as critics objected to the participation of organizations that oppose same-sex marriage and other LBGTQ civil rights. Bressi and the foundation say they are working to encourage a community dialogue over values, and that the foundation opposes discrimination in any form.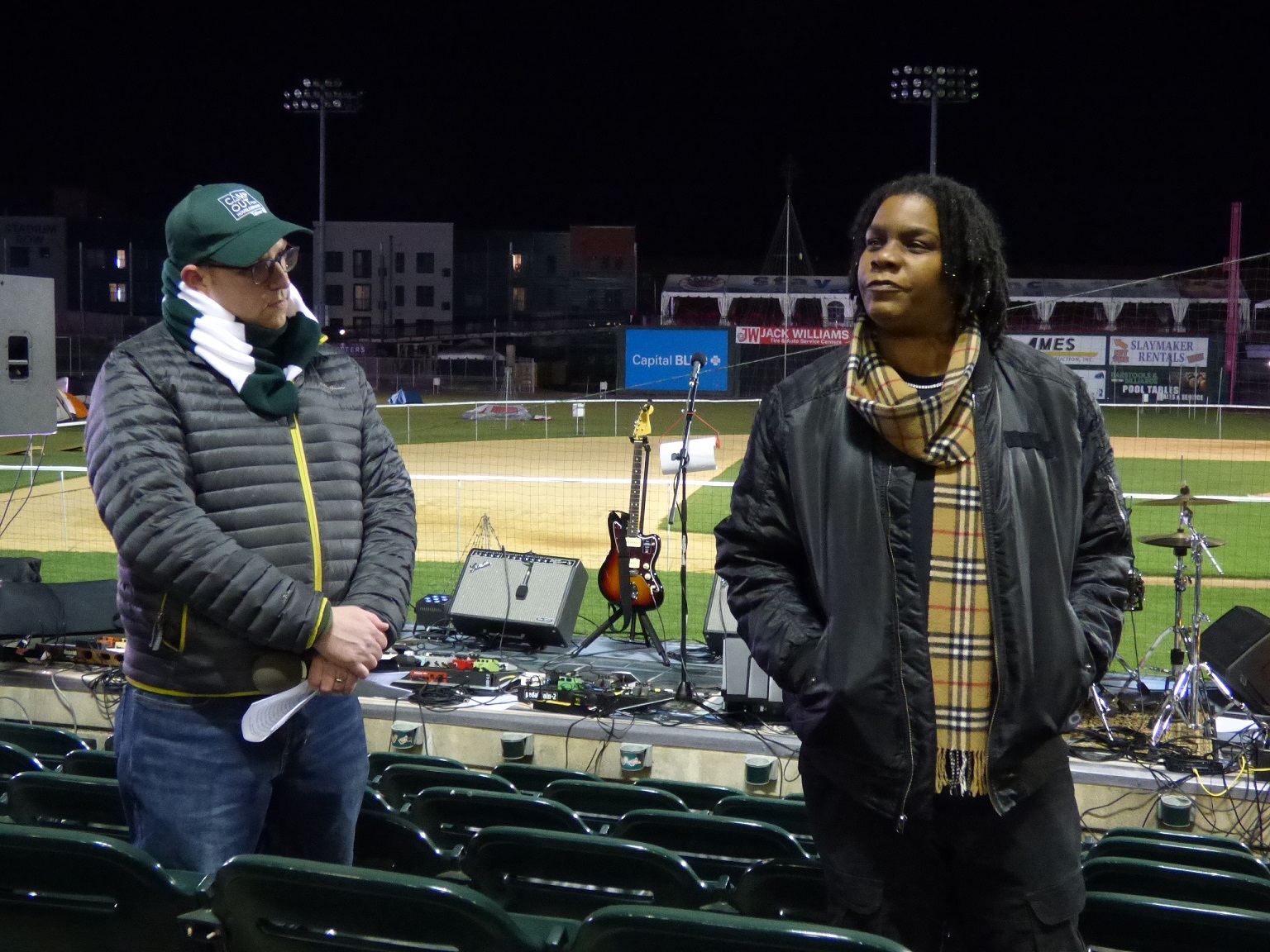 Camp Out at Clipper Stadium
Earlier Friday, more than 80 people set up their tents and sleeping bags to sleep overnight at Clipper Magazine Stadium at Tenfold's fourth annual Camp Out for Homelessness to Housing.
"We're out here to support a good cause," said Jonathan Leaman, who was there with his three sons.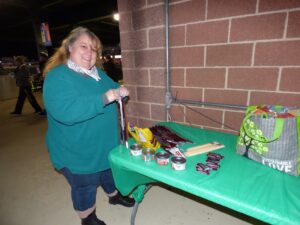 Tenfold's Randi Shober said she has participated every time, including last year's virtual Camp Out, in which participants set up tents at their homes.
"Extraordinary Give is my favorite night of the year," she said.
"You will be cold tonight," Tenfold CEO Mike McKenna told participants — the overnight low was expected to be in the mid-20s. Still, he said, they all knew they'd be returning to a warm home the next day, something people on the streets can't look forward to.
The idea, he said, was to get them thinking about housing and homelessness, and what can be done to make Lancaster a community "where everyone has a place to call home."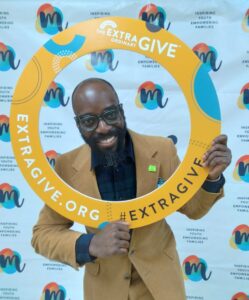 Julez Butler, described her own journey through homelessness and addiction, which ended when she turned her life around with help from Tenfold's TLC, the Transitional Living Center.
Today, she works at TLC, and is pursuing a master's degree with the goal of becoming a substance abuse counselor.
"When you're out there and people walk past you ... you start giving up hope," she said.
Somebody has to care, she said: "If we don't do it, then who will?"
At the North Museum, father and son Dave and Gabriel Walters were demonstrating the superconductive properties of liquid nitrogen, sending a hovering disk the size of a cookie hurtling around a circular track.
The museum stayed open until 7 p.m. Friday, offering activities including planetarium tours and the chance to create something called "ExtraGive Slime."
"It's been a great day," Katrina Walton, the museum's supervisor of visitor and volunteer services.
At The Mix, spokesman Joe Mobley said Extra Give enables the organization inspire youth and empower families each and every day.
"It means everything," he said.