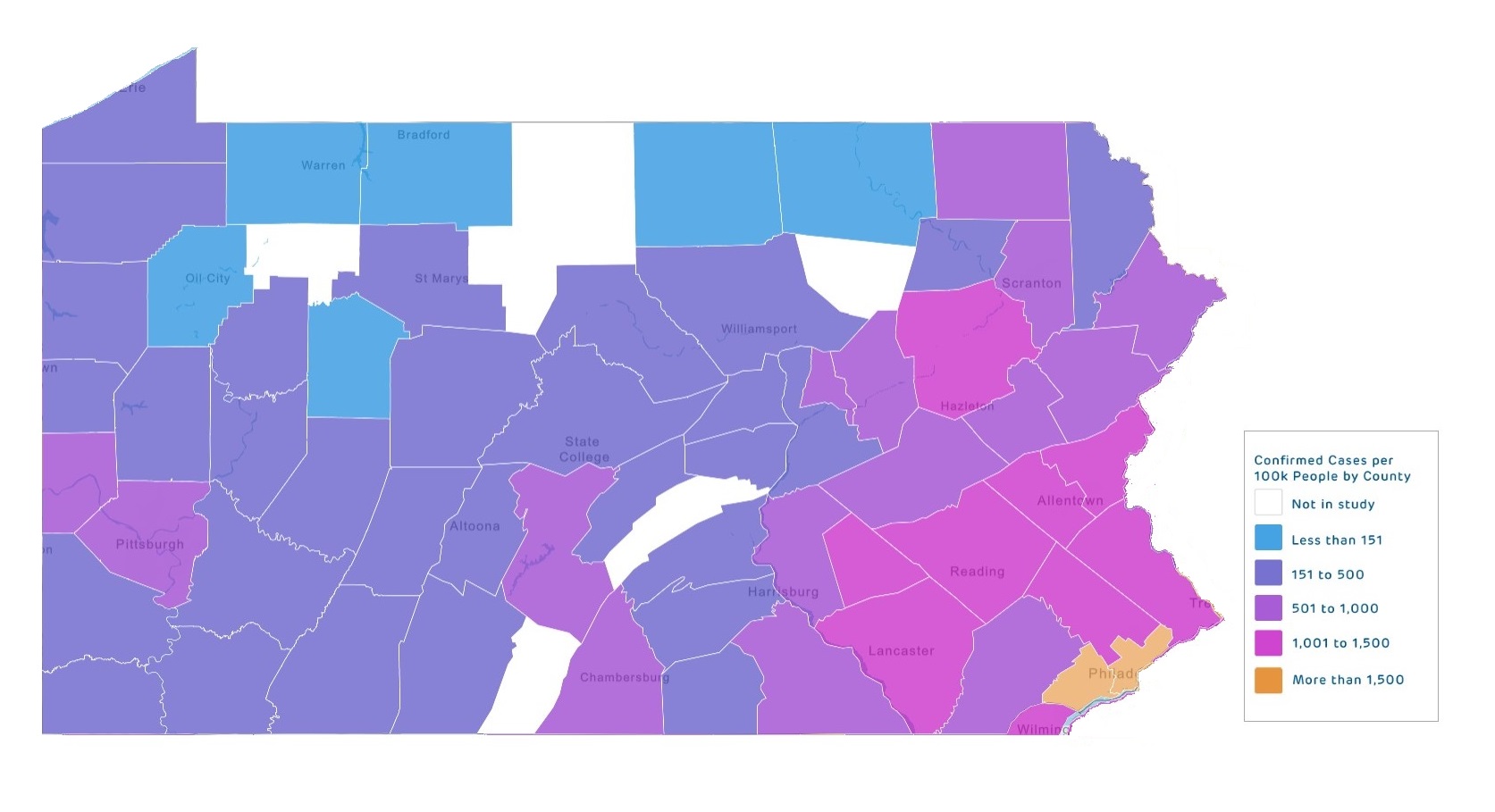 States with universal mask mandates, social distancing requirements and limits on the size of gatherings are seeing success in curbing coronavirus transmissions, while states without them are floundering, according to Children's Hospital of Philadelphia's PolicyLab.
Among the states doing better following the imposition of restrictions is Pennsylvania, the research center said in a blog post this week, though it cautioned that trends in Philadelphia and its surrounding counties remain worrisome.
"Meanwhile, those states whose governors have held out on statewide mandates, leaving counties to fend for themselves, continue to see mixed success," PolicyLab said, adding: "Cities and counties that pursue restrictions often can't succeed alone."
Such opinions from PolicyLab and other public health analysts notwithstanding, Republican county and state officials have strenuously fought to curb Gov. Tom Wolf's authority and allow counties to opt out of preventive measures.
In Lancaster County, commissioners Josh Parsons and Ray D'Agostino joined GOP legislators in pushing to reopen the county early, and both advocate reopening schools. In June, the two commissioners opposed making masks mandatory at the county Government Center. That issue became moot on July 1 when Health Secretary Dr. Rachel Levine issued an order requiring face coverings in all settings.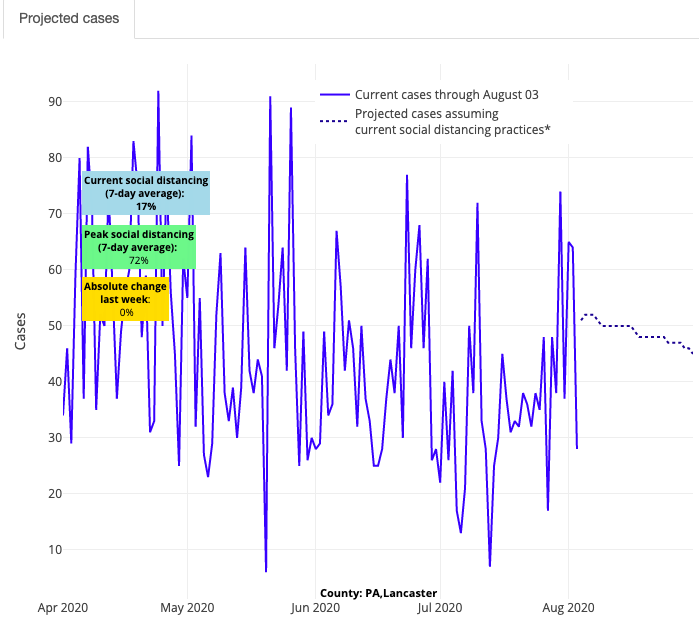 Cases projected to hold steady
Meanwhile, PolicyLab issued its weekly update of its Covid-19 projections, which are based on a model incorporating weather, social distancing and other factors.
Lancaster County's case numbers are projected to stay low and even decline slightly in coming days. Despite residents having dramatically scaled back the amount of social distancing, the county's "R0" — the average number of additional cases each case leads to — remains around 1.
Nationwide, a number of areas "continue to see concerning forecasts for continued resurgence," PolicyLab said, including Chicago and Milwaukee in the Midwest; the mid-Atlantic corridor between Washington, D.C., and Boston; and the Dallas and Houston metropolitan regions.
PolicyLab is now tracking Covid-19 in all but a half-dozen Pennsylvania counties.