Rent increases are moderating nationwide in 2023 after the eye-popping runup of the previous three years, according to the Washington Post, but Lancaster County is still outpacing its neighbors.
Overall, annual rent growth is back to "pre-pandemic norms" of 1% to 3% per year, the Post said, citing industry analytics firm CoStar. That contrasts with a 15% increase between 2020 and 2022, the paper said, the sharpest uptick in nearly a century.
In Lancaster County and its surrounding counties, average rent increases since 2019 ranged from 13.4% to 19.9%, according to CoStar.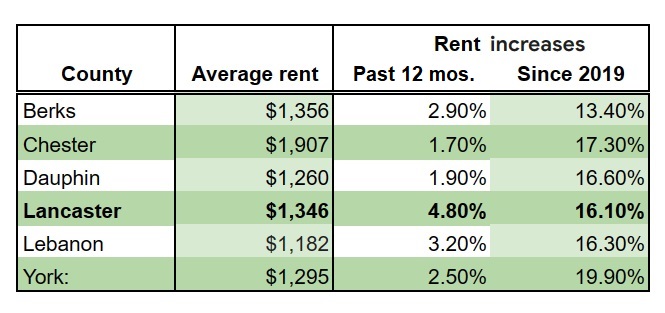 Since 2022, Lancaster County's rent increases have been the highest in the area, at 4.8%. Lebanon County is No. 2, at 3.2%, while the other surrounding counties are all below 3%.
Jeremy Hayes is director of Tenfold's Housing Rights and Resources Center. He pointed to the National Low Income Housing Coalition's annual "Out of Reach" report, which documents market-by-market affordability gaps resulting from low wages and high rents.
In Lancaster County, according to the coalition, a household needs to earn $24.73 an hour to afford a two-bedroom apartment, up 12% from $22.08 last year. The median wage earned by renters here is $18.77, which is 24% short of what's needed.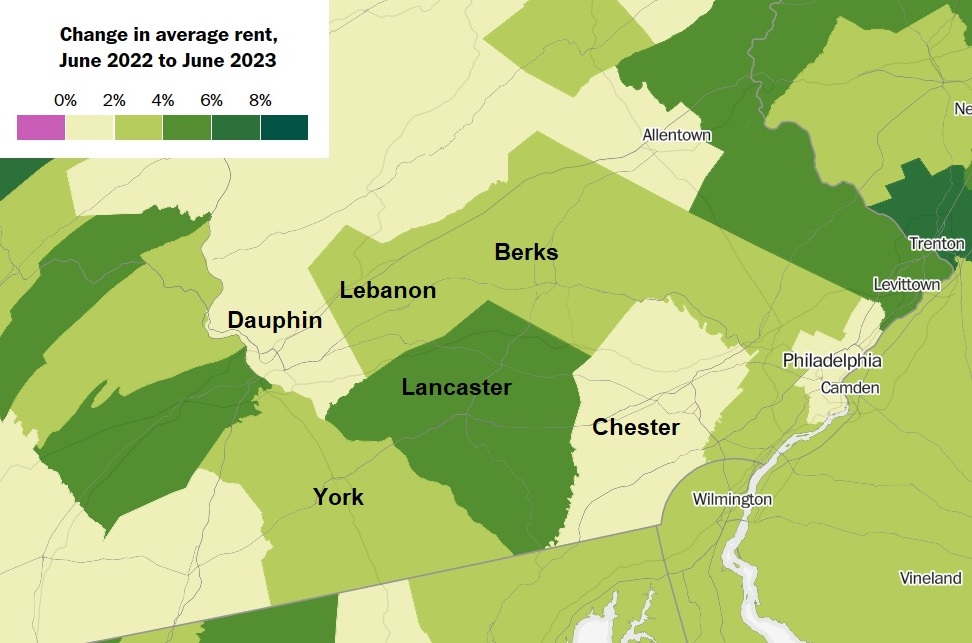 As the affordability gap widens, it's "pushing our hard-working neighbors to make difficult trade-offs that impact their quality of life," Hayes said.
There are around 63,000 renter households in Lancaster County, accounting for 30% of all households.
The biggest reason for the national rent slowdown, the Washington Post says, is a recent building boom. About 970,000 apartment units are under construction — an all-time high, the newspaper says.
Locally, a number of projects are under way to increase the housing supply. They include the Oz Fund project at the former Rebman's site in south Lancaster (52 units), 202 N. Queen St. (142 luxury apartments), and the recently completed Landis Place on King (79 units, including 10 affordable ones).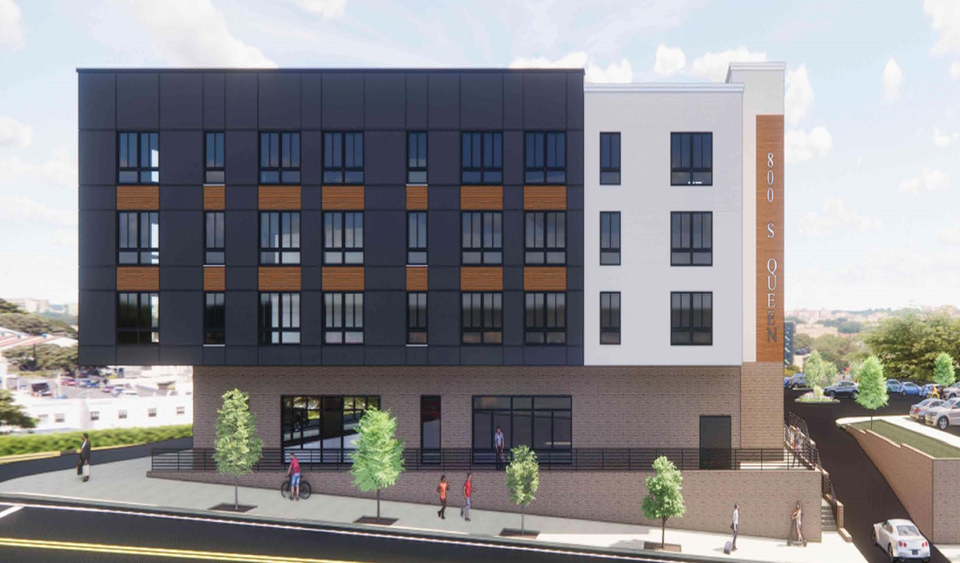 Developer Ben Lesher is looking to build 226 units at the former Lancaster Stockyards, 130 units at 232 N. Prince St. and another 95 units at his Stadium Row complex near Clipper Magazine Stadium. Willow Valley's planned Mosaic senior living high-rise would be 146 units; Washington Place Equities' and HDC MidAtlantic's plans on and around the former St. Joseph Hospital campus total a little over 300 apartments and 53 townhomes.
In East Lampeter Township, officials have signed off on projects to add 416 apartments at the Rockvale Outlets and 615 units at Greenfield North.
The Center for Regional Analysis estimates that Lancaster County needs to build 7,000 to 12,500 residential units to balance its housing market and bring its vacancy rate to a healthy level.