The redevelopment of the former St. Joseph Hospital property on Lancaster's west side cleared a hurdle this week, with City Council officially signing off on the Historical Commission's finding that the project is in line with the character of the surrounding streetscape.
Tuesday's approval came with several fresh conditions, however.
City Council originally was to vote on the matter on Sept. 13, but it postponed action so that city staff could review the Historical Commission's recommendation in light of several complaints from neighborhood residents. (The commission is an advisory body; it is City Council's decision that has legal force.)
The project includes 53 townhouses on the west side of the former hospital site. In the plans shown to the commission, their design is uniform in color and style, with minimal detailing.
That violates the commission's mandate to ensure that projects respect their neighborhoods' rhythm and patterning, Marietta Avenue resident Pamela Stoner told City Council at its September committee meeting.
"There's no variation from one unit to the next. … It looks like nothing you will see anywhere else in the city," she said.
Stoner objected as well to the cut block used for the units' foundation, their paneling and what in her view was an excessively bland overall design.
The additional conditions address those concerns, Chris Delfs, director of Community Planning & Economic Development, told City Council on Tuesday.
They require the facades to vary in color from one unit to the next; along with several other modifications to add "variation and interest," he said.
The project's developer, Washington Place Equities, has no objection to the added conditions, said Vice President and Director of Development Dominic Wiker, calling the outcome a "good result."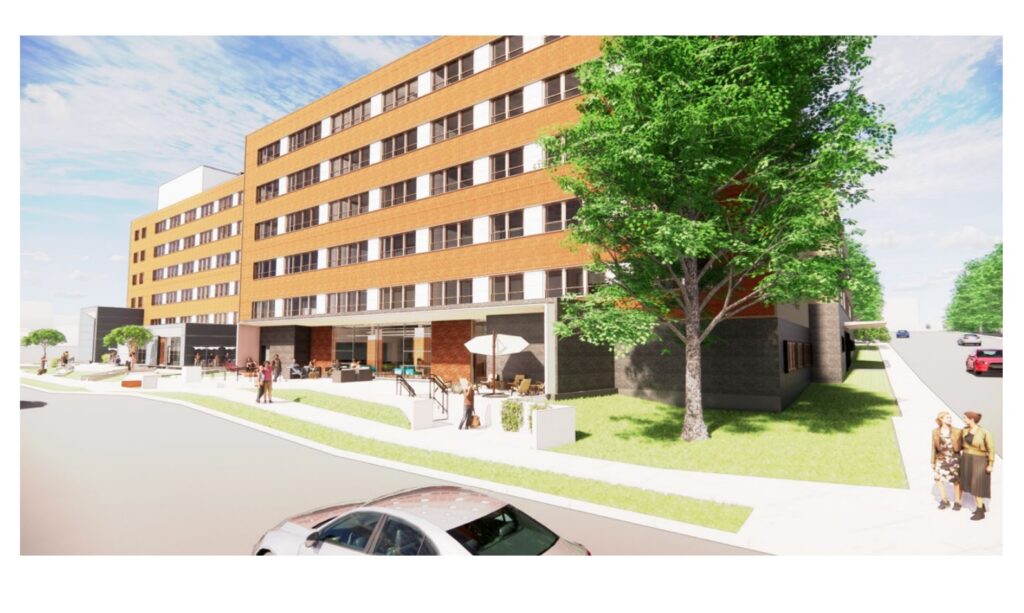 City Council's authorization is one of several that Washington Place Equities needs to move forward. The most significant one still outstanding is that of the Planning Commission, which reviews building projects for compliance with land development regulations.
The company hopes to start work early next year and wrap up by the end of 2024, but that's contingent on construction costs and market conditions, as well as on securing the remaining approvals.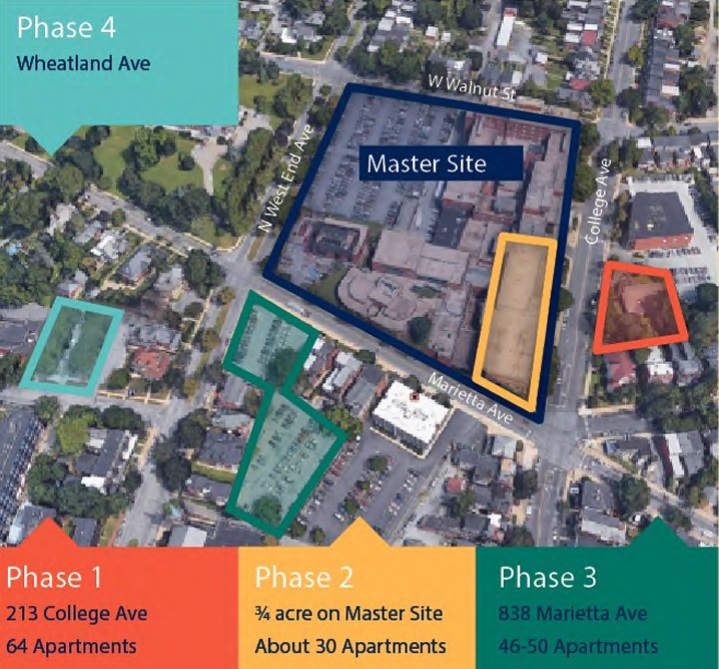 Besides the townhomes, Washington Place Equities is remodeling the main hospital building at the corner of College and Walnut streets into a 169-unit apartment complex. That, plus the townhouses, will cost about $75 million, Wiker has said.
Complementing Washington Place Equities' project are multiple affordable housing projects planned in and around it by the nonprofit HDC MidAtlantic.
They include The Apartments at College Avenue across the street, the renovation of the Delp wing on the hospital property, and sites on Marietta and Wheatland avenues, and collectively represent the largest commitment to affordable housing in Lancaster in roughly half a century.