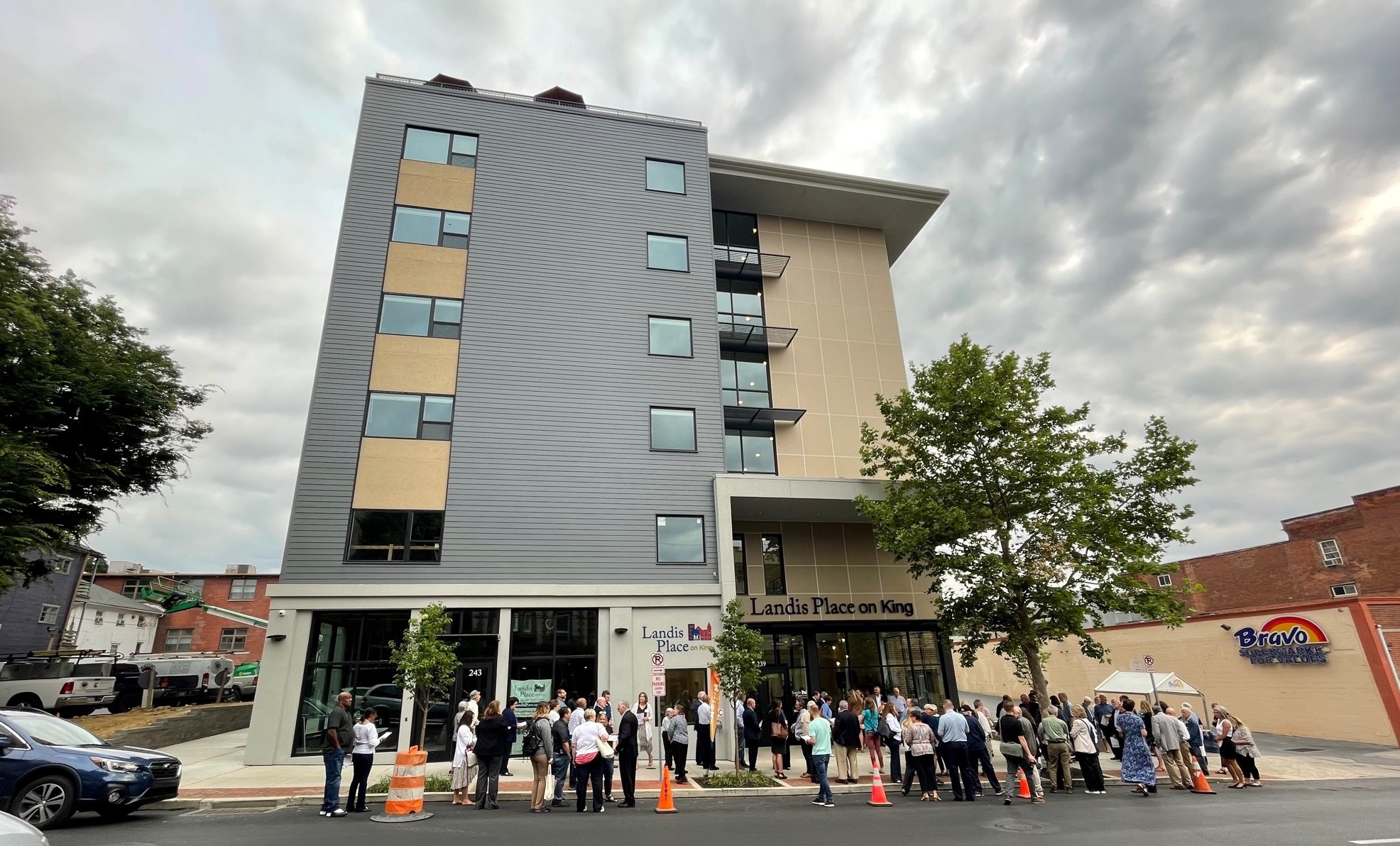 Landis Communities officials and community members gathered Friday for a ribbon-cutting to mark the official debut of Landis Place on King.
"We are thrilled to open our doors and welcome residents to the Landis Place on King community," said Larry Zook, Landis Communities' president and CEO.
The $28 million complex has 79 apartment units, multiple community rooms for ages 55 and up. It includes a gym and a rooftop terrace.
Ten of the apartments are reserved for low- and moderate-income households. Landis Communities offset the cost through a fundraising campaign.
United Way of Lancaster County has leased space on the ground floor for its Volunteer Income Tax Assistance, or VITA, offices. The office is envisioned as a year-round center for financial empowerment services and should open toward the end of June.
Meanwhile, the new version of Rendezvous Pizzeria & Steak Shop plans to open in August. It will be operated by descendants of the original owners of the beloved eatery, which was demolished to make way for the high-rise.
"We are excited to serve all of our fun neighbors around the city," co-owner and chef Riley Kaminski said.
Ed Kaminski is the director of Landis Quality Living and a co-owner of Rendezvous.
"We are thrilled to be in the heart of Lancaster," he said. "This block is really an extension of downtown and it is so walkable here."
Photos
(Photos by Kyle Gamble unless otherwise noted.)