Relatives of the brothers who operated Rendezvous Steak Shop are planning to reopen the beloved West King Street landmark in the building that replaced it.
The new Rendezvous Pizzeria & Steak Shop will occupy street-level retail space at Landis Place on King, the $28 million senior living complex scheduled to open this spring.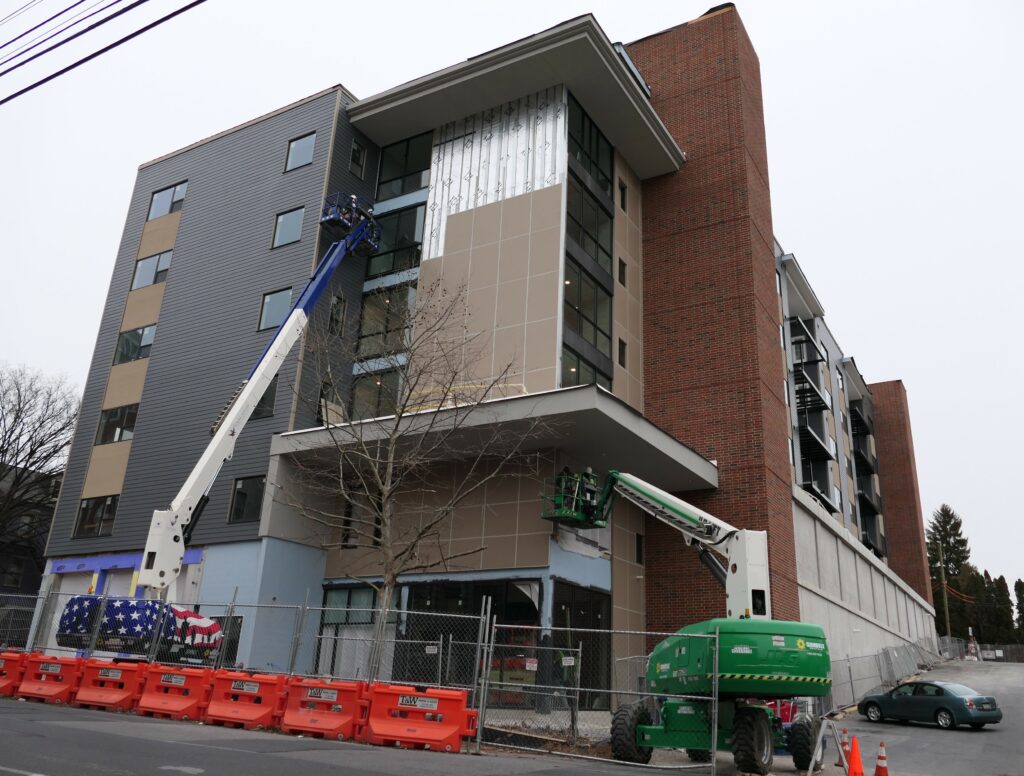 Its owners are Ed, Riley and Zoe Kaminski. Ed Kaminski is a nephew of former owner Roger Gaspari. He is also the director of Landis Quality Living, the senior living nonprofit that's developing the building.
Riley and Zoe are his children. Riley Kaminski is a chef and will run the bistro. He previously cooked at Luca.
Messages left with the Kaminskis seeking comment were not immediately returned.
In December, Rendezvous was approved for funding from the City Revitalization & Improvement Zone. Administered by the Lancaster City Alliance, the CRIZ redirects state taxes paid by local businesses to development projects.
In 2022, the CRIZ launched a $5 million loan and grant program tailored to shops, restaurants and other small enterprises. Through it, the Rendezvous is receiving a $25,000 grant and a $97,150 loan to help with startup costs, including finishing the restaurant's shell space and buying furniture, fixtures and equipment.
Founded by Romolo Gaspari, Roger's older brother, in Coatesville in 1947, Rendezvous Steak Shop moved to the 200 block of West King Street in 1951, where it became a neighborhood institution. (It moved once more, across the street on the same block.) Generations of patrons savored its authentic Italian pizza and Philadelphia cheese steaks.
Roger Gaspari worked at Rendezvous from the start, and took over after his older brother passed away in 1971.
News of its impending closure in late 2019 sparked a huge outpouring of affection and nostalgia. LNP ran multiple successive stories about it and livestreamed a portion of its final day of business on New Year's Eve.