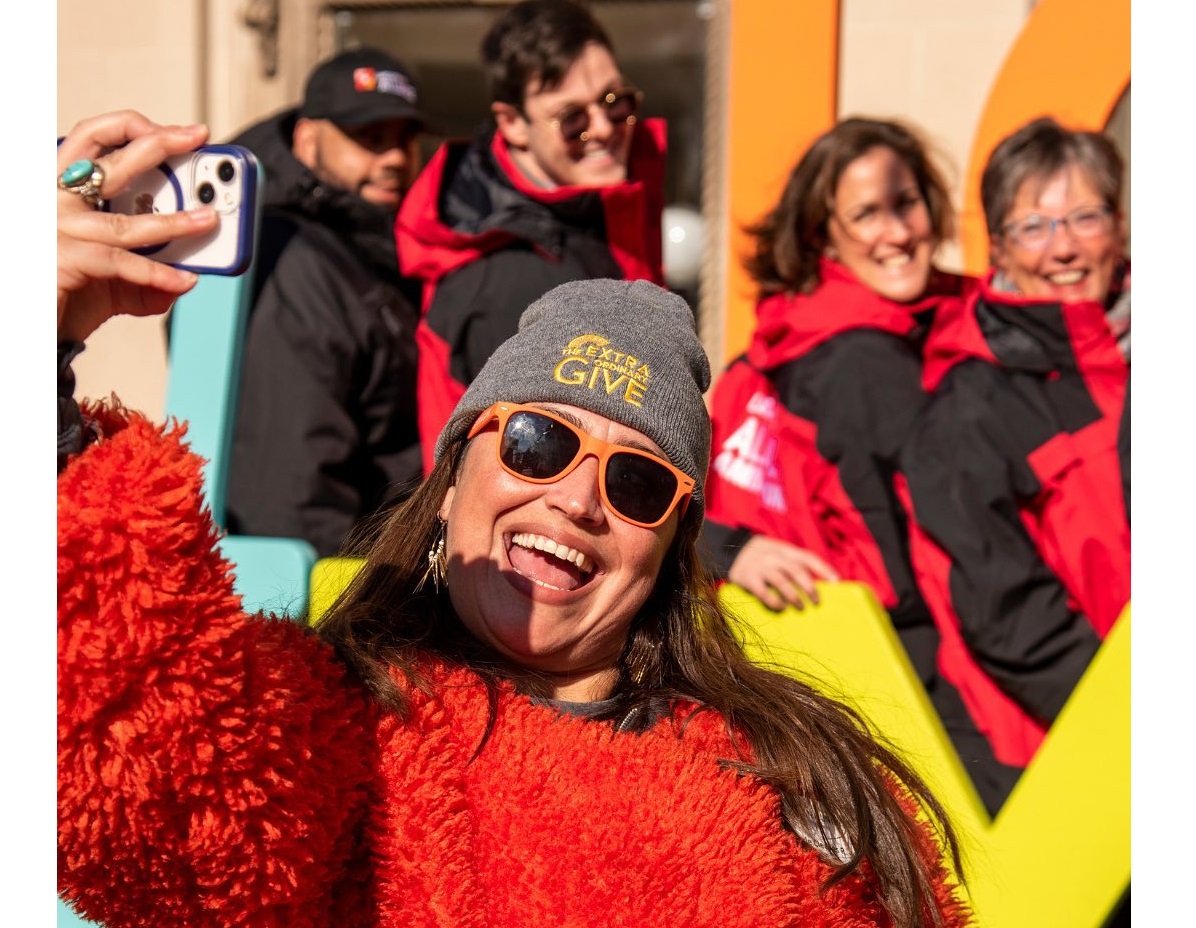 (Editor's Note: This article covers the 2022 ExtraGive through early Friday afternoon. For coverage of evening events and the final total, click here.)
"The Friday before Thanksgiving is always my favorite day of the year," Andrew Szalay said.
That' a view that the president and CEO of Habitat for Humanity Lancaster-Lebanon shares with nonprofit leaders across Lancaster County.
Friday is the ExtraGive, a 24-hour celebration of philanthropy during which thousands of county residents donate to the nonprofits of their choice. Over its first decade, organizations have raised more than $82 million through the Lancaster County Community Foundation-organized event.
Related: The 2022 ExtraGive is Friday: Here's what's planned
Friday's ExtraGive marked a return to normal after two pandemic years and nonprofits had a plethora of events scheduled indoors and outside.
As of 2 p.m., more than 12,000 donors had contributed just over $5 million. The dollar total is a bit behind the pace in 2021, when $6 million was reached around 12:30 p.m.
Organizers are prioritizing the number of individual donors this year, foregrounding donor numbers on the ExtraGive leaderboards and basing distribution of the event's roughly $500,000 stretch pool on that metric rather than dollar amounts.
Video: Habitat for Humanity in Columbia
In Columbia, Habitat for Humanity hosted a site blessing bright and early at 8:30 a.m. for four affordable housing units it will be building on South 5th Street. The Lancaster County Land Bank, an affiliate of the Lancaster County Redevelopment Authority, acquired the lots on Habitat for Humanity's behalf.
Habitat for Humanity plans to break ground next spring and aims to complete the units next fall. The project cost is roughly $300,000 per house, or $1.2 million total, Szalay said.
Lancaster County is facing a shortfall of some 18,000 affordable housing units, said Michaela Allwine of the redevelopment authority. To be sure, four units is only a drop in the bucket, but still, they have an impact, she said.
Pastor Kasahun Tesso's family will be one of the four households putting sweat equity into the project and purchasing one of the houses once they're finished. An immigrant from Ethiopia, he leads the Oromo Evangelical church and delivered the site blessing Friday morning.
Visitors to the Pennsylvania College of Art & Design were invited to contribute a page to a large-scale collaborative coloring project coordinated by the College's Center for Creative Exploration.
The ExtraGive can be stressful, so organizers thought coloring would be a nice outlet, said Salina Almanzar-Oree, the center's program coordinator.
"It's also a little bit about mindfulness," she said.
Video: Hands-On House
At Hands-On House in Manheim Township, children were enjoying magic shows, storytelling by Disney princesses Cinderella and Ariel, a visit from Barnstormers mascot Cylo and two bounce houses.
"We're teaching kids through play," Executive Director Jim Bland said, though he admitted the bounce houses were essentially a way for children to work off extra energy.
Numerous ExtraGive events were scheduled for Friday evening, culminating with the return of the ExtraGive Fest to the Lancaster County Convention Center.
It begins at 8 p.m. and culminates at midnight with the announcement of the day's grand total of funds raised.
Photos