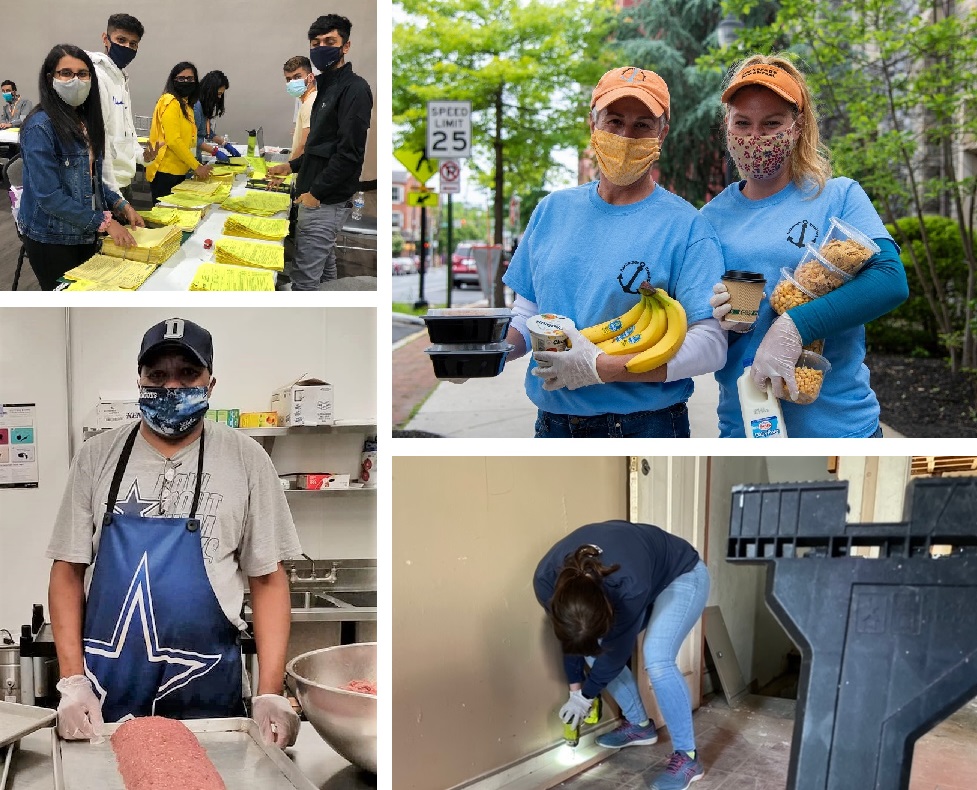 In our hectic day-to-day lives, it can be hard to find time to volunteer. However, the advantages of getting involved can be enormous.
Giving back offers vital help to neighbors in need, but volunteers may not realize how much they can benefit, too. The right match can help you to find friends, connect with the community, learn new skills, and even advance your career.
April is National Volunteer Month
National Volunteer Month celebrates the hard work of the volunteers in our community and encourages everyone to find ways to help their neighbor. In that spirit, One United Lancaster is profiling a few selected volunteers at local nonprofits. Read on to find out about their work and what motivates them to give back:
Volunteering can help protect your mental and physical health. It can reduce stress, combat depression, keep you mentally stimulated and provide a sense of purpose.
While it's true that the more you volunteer, the more benefits you'll experience, volunteering doesn't have to involve a long-term commitment or take a huge amount of time out of your day. Even giving in simple ways can help those in need and improve your health and happiness.
This week is National Volunteer Week. Along the same lines, April is Global Volunteer Month — a month dedicated to recognizing the importance of volunteering.
Covid-19 had an immense impact on the state of volunteerism in our area over the past year. While many helpers who were at risk of serious complications from the virus were forced to step back, a study from Fidelity Charitable reports that over 73% of those individuals report planning to return to their duties once it is safe. In their absence, new volunteers stepped up to meet the enormous demand for assistance during the crisis.
This shift in volunteer availability created the opportunity for organizations to be innovate and create new opportunities online. This willingness to adapt by our nonprofit community ensured that organizations were able to continue to serve their communities when we needed them most. Now it's our turn to help them.
A quick stop at the United Way of Lancaster County's Volunteer Center is a great way to learn more about how you can assist at the local organizations that are doing so many great things for our county. Making an account in our Get Connected volunteer portal will allow you to create a volunteer profile, track volunteer hours and follow your favorite organizations. You will also be the first to know about upcoming events and opportunities that you can get involved in.
If you are a representative of a local nonprofit, we welcome you to reach out to the Volunteer Center to help amplify your volunteer voice. We can help you create an agency page on our site, add or update volunteer opportunities and fine tune recruitment strategies. We are happy to help with all things volunteer-related.
There are also resources for local businesses! Creating a culture of volunteerism within your company doesn't just help others; it also improves your organization, according to a study from Deloitte. The research revealed that employers that encourage and promote volunteering boost employee morale, improve the workplace atmosphere and enhance the perception of their brand.
The Volunteer Center will work with you to create an opportunity that is a great fit for your employees while making a positive impact in our community.
The Volunteer Center invites you to join us supporting and uplifting our incredible non profit community. Now is the time for us to come together to combine talents and interests to create a stronger, healthier Lancaster County.