As the 2022-23 flu season gets under way in Pennsylvania, now is the time to get your flu vaccine and Covid-19 booster, Pennsylvania's top health official said Tuesday.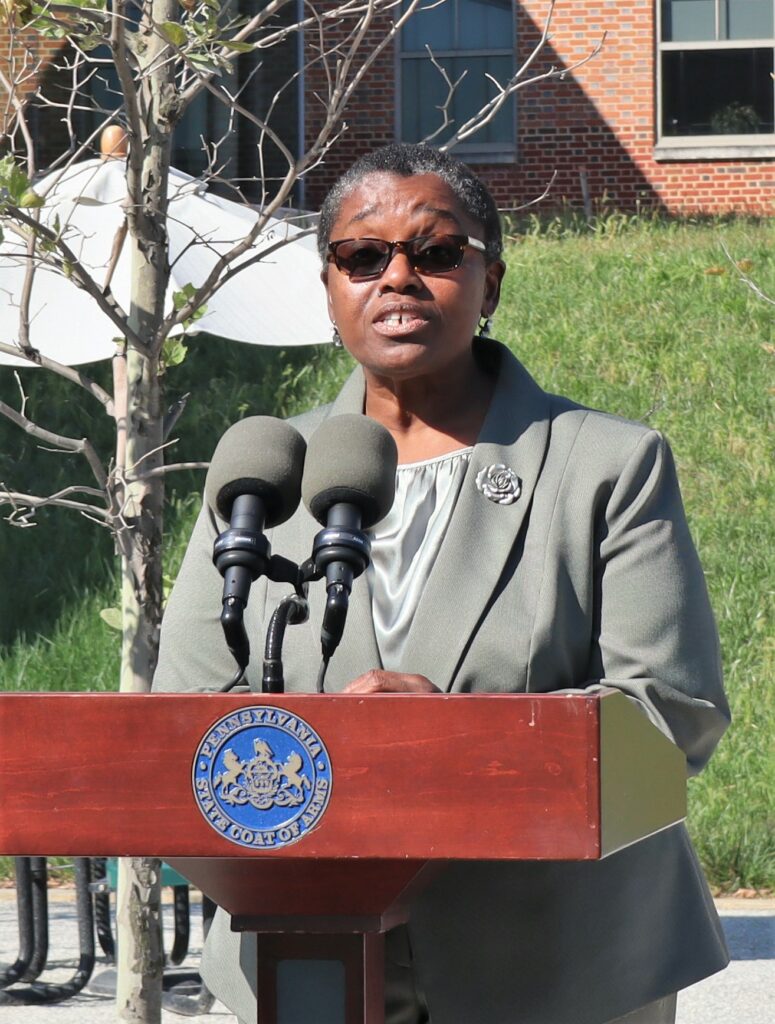 "This flu season has the potential to be severe," said Dr. Denise Johnson, who is Pennsylvania's physician general and acting health secretary.
If it is, and if Covid-19 surges the way it has the past two winters, the resulting patient volume could approach or exceed health systems' capacity. Vaccination needs to be much more widespread to mitigate the risk, Johnson and other health officials say.
It's safe to receive both vaccines at the same time, and it's more convenient, necessitating just one trip to the doctor or pharmacy rather than two. There's no reason not to get both at once, said Dr. Michael Ripchinski: "You have two arms."
Ripchinski is chief physician executive at Penn Medicine Lancaster Health. He joined Johnson Tuesday morning for a news conference to promote dual vaccination, held at LG Health's suburban pavilion in Manheim Township.
Johnson said she and her family got both vaccines last week.
In August, federal officials approved the latest Covid-19 booster, a "bivalent" shot offering protection against the original coronavirus strain and the omicron variant. But so far, only about 4% of Americans eligible for the shots have received them, and about half of respondents surveyed by the Kaiser Family Foundation said they had heard little or nothing about them.
Misinformation about vaccination has been widespread, contributing to lower uptake rates.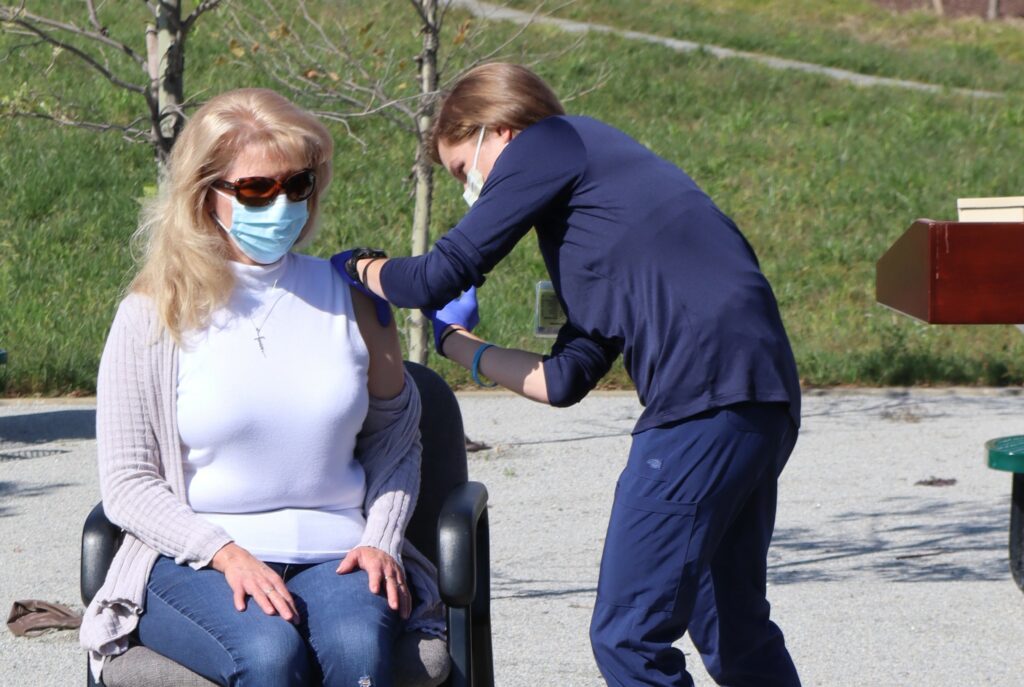 The past two flu seasons have been mild, likely because of masking, social distancing and other pandemic mitigation measures. That means there has been less exposure and less resulting natural immunity among the general population, raising the chances of a severe flu season this year, Ripchinski said.
For 2021-22, Pennsylvania reported a little more than 85,000 influenza cases, including 5,429 in Lancaster County, and 65 deaths. At least one of those deaths was in Lancaster County.
Also factoring into health officials' concerns are ongoing staffing challenges. The rate of workers leaving the health care sector has increased by nearly a quarter during the pandemic, leaving many institutions with little or no extra capacity.
LG Health is in relatively good shape as regards staffing, Ripchinski said; it has been onboarding nurses and other staff steadily and is in a better position heading into the winter than it was last year.
The flu vaccine can be administered via a shot or a nasal spray and is recommended for everyone age 6 months and older. Flu symptoms and Covid-19 symptoms are similar, but they are different viruses, so the vaccine for one does not work against the other: Patients need both for maximum protection.
The omicron variant caused a major surge in inpatient Covid cases last winter. In Pennsylvania, the Health Department sent "strike teams" to assist several hospitals and made plans to set up satellite sites where overburdened health facilities could transfer patients.