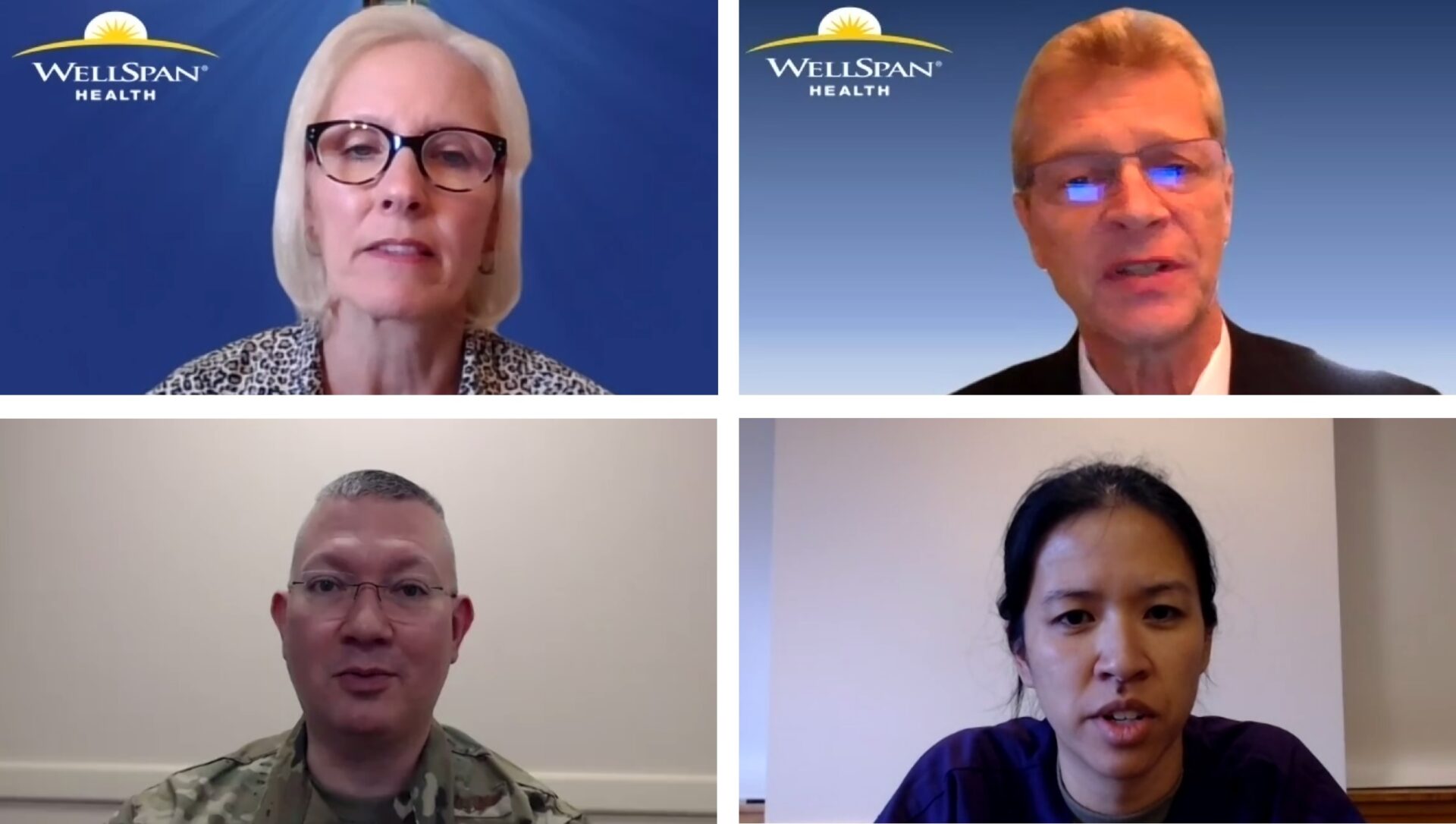 WellSpan Health is "incredibly grateful" to have a Federal Emergency Management Agency strike team providing clinical support at York Hospital, WellSpan CEO Roxanna Gapstur said Thursday.
The team's arrival was announced Monday. Its members are serving both Covid-19 and non-Covid-19 patients, providing what Gapstur, in an online media briefing, described as "much needed expert care."
The FEMA contingent is headed by Lt. Col. Scott Jensen and includes four doctors, 14 nurses and two respiratory care specialists.
"We're happy to be here," said strike team member Dr. Michelle Lee.
WellSpan operates seven hospitals in southcentral Pennsylvania, including Ephrata Community Hospital in Lancaster County. While the FEMA team is deployed only to York Hospital, their presence frees up more of WellSpan's own staff to be shifted from site to site as needed to deal with capacity issues, Gapstur said.
Gov. Tom Wolf asked the federal government for FEMA support in mid-December. So far, strike teams have been deployed to York Hospital and Regional Hospital of Scranton.
Ephrata Community Hospital has made its own request for FEMA support through the Lancaster County Emergency Management Agency.
Meanwhile, Penn Medicine Lancaster General Health is deliberating over whether to submit its own request for a FEMA strike team, LNP newspaper reports.
Lancaster General Hospital, LG Health's flagship, is Lancaster County's largest acute-care hospital by far. It is caring for 126 Covid-19 inpatients, or 64% of the county's 197 listed as hospitalized on Pennsylvania's Covid-19 dashboard.
Another 36 were at Ephrata Community Hospital as of Wednesday. UPMC Lititz also cares for Covid-19 patients; unlike LG Health and WellSpan, UPMC does not provide a real-time Covid-19 patient census.
Like other hospital systems around the country, WellSpan has been dealing with a major surge due to the omicron Covid-19 variant, chief physician executive Dr. Tony Aquilina said during Thursday's briefing.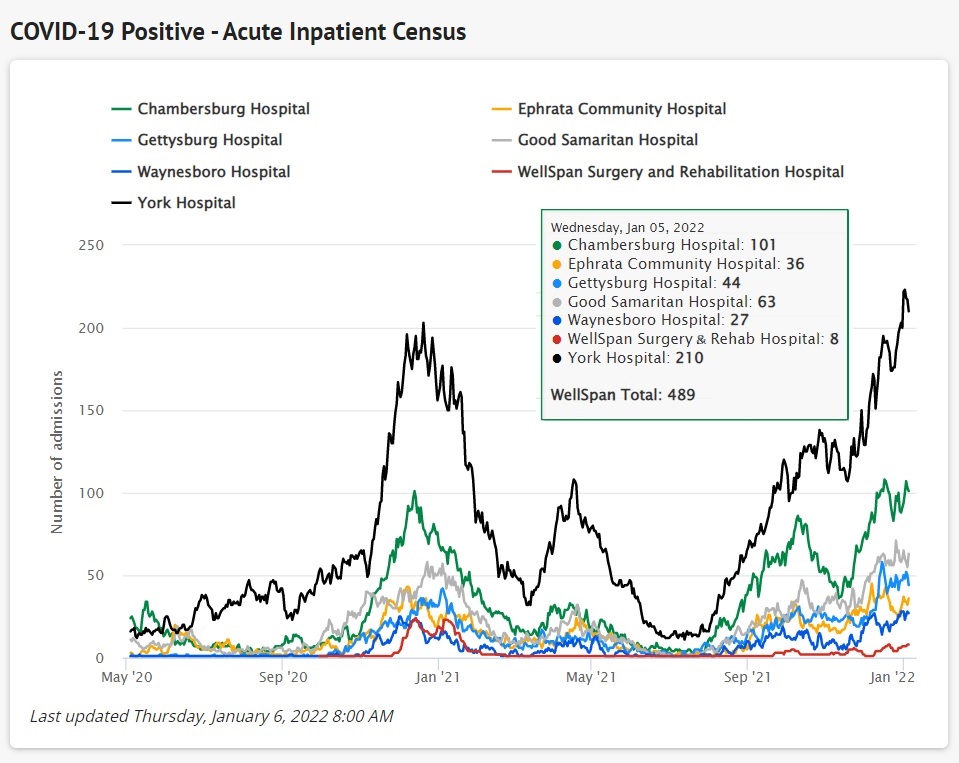 While omicron generally causes less severe disease, some patients still require hospitalization, and the sheer rapidity of its spread means their numbers are swelling rapidly. WellSpan's admissions because of Covid-19 have roughly doubled in six weeks, and they now account for a full 40% of the system's inpatients, Aquilina said.
Nor is the added burden limited to acute care. WellSpan is averaging 5,000 Covid-19 tests per day, up 53% in two weeks, and has roughly 19,000 patient interactions a week related to Covid-19, Gapstur said.
WellSpan has expanded its bed count by 191, or 18% above capacity, by converting pre-operative, post-operative and emergency room bays to inpatient rooms.
Concerning as the current situation is, it could grow worse as more people infected over the holidays grow ill enough to require admission. If that cohort is large, "they could place our community's access to care in jeopardy," Gapstur said.
Echoing officials around the country, Aquilina urged holdouts to get vaccinated. Around 90% of WellSpan's Covid-19 inpatients and 95% of those on ventilators are unvaccinated, he said.