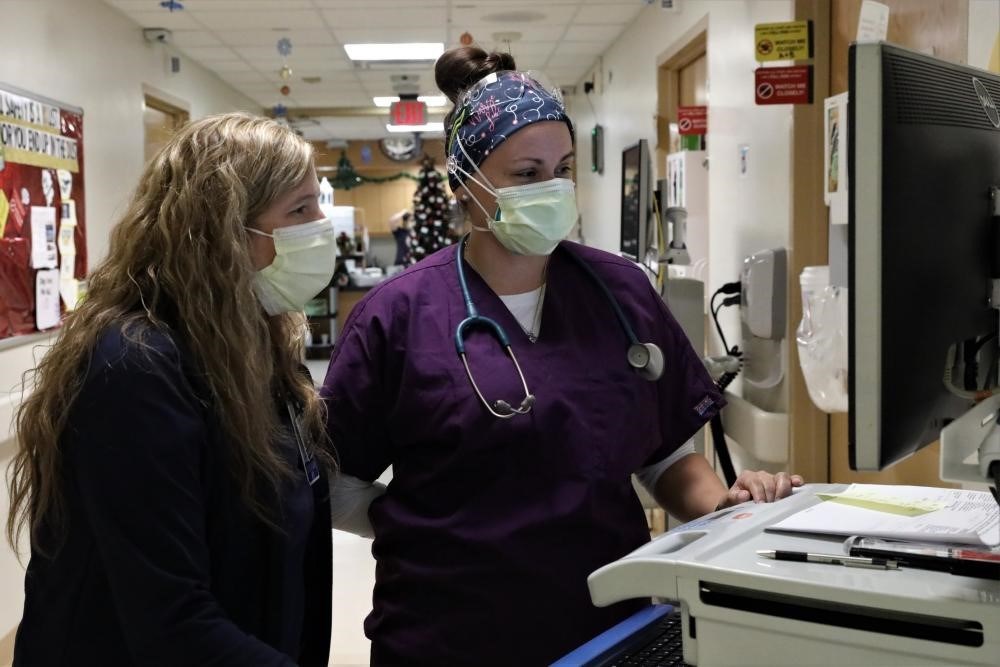 Pennsylvania's Emergency Management Agency and Department of Health are organizing "regional support sites" to help hospitals and long-term care facilities through the current surge of the omicron coronavirus variant.
The effort is being undertaken in coordination with the Federal Emergency Management Agency. FEMA, PEMA and the health department also are organizing strike teams to assist hospitals facing staffing shortages.
Components of the initiative include the following:
• Critical Capacity Support: Beginning in February, hospitals struggling with capacity limits or staffing issues will be able to transfer inpatients to regional support sites for care. The sites will have a full complement of doctors, nurses and respiratory therapists.
• Staffing Support: Over the next three months, the Department of Health will make doctors, nurses and respiratory therapists available for short-term deployments directly to hospitals based on "identified need"
• Long-term Care Capacity Enhancement: Regional sites will allow hospitals to discharge long-term care patients more quickly once they no longer need acute care.
"We're organizing these support sites and strike teams in response to calls for help from the healthcare community," Gov. Tom Wolf said in a statement. "I will do everything in my power to continue supporting the healthcare heroes that have supported all of us since day one of this pandemic."
The Department of Health did not immediately have additional information as to what additional resources, if any, would be available for Lancaster County. The department is in the process of identifying sites and regions and staffing agencies equipped to provide the necessary personnel, a spokesman said.
Inpatient counts continue to increase locally, statewide and around the world due to the spread of the highly contagious omicron variant. As of Friday, Lancaster County's Covid-19 inpatient count stood at a record high of 201, according to state data. breaking the previous record of 197 set the day before. Thirty-three patients are in intensive care and 24 are on ventilators.
This week, a FEMA medical strike team deployed to WellSpan Health's York Hospital. Lancaster General Hospital is considering seeking federal assistance as well.