In a few short days, Lancaster County will embark upon its 12th annual ExtraGive, the area's largest one-day fundraising event.
ExtraGive 2023 will begin at the stroke of midnight as Thursday turns into Friday. Over the following 24 hours, organizations across the county will be encouraging community members to support them with contributions of $10 or more, made through the ExtraGive online portal.
ExtraGive is organized by the Lancaster County Community Foundation, with support from numerous sponsors, most notably the presenting sponsors, High Foundation and Murry Foundation.
This year, 445 nonprofits have signed up to participate. Each has a profile with a "Donate" button on the ExtraGive website.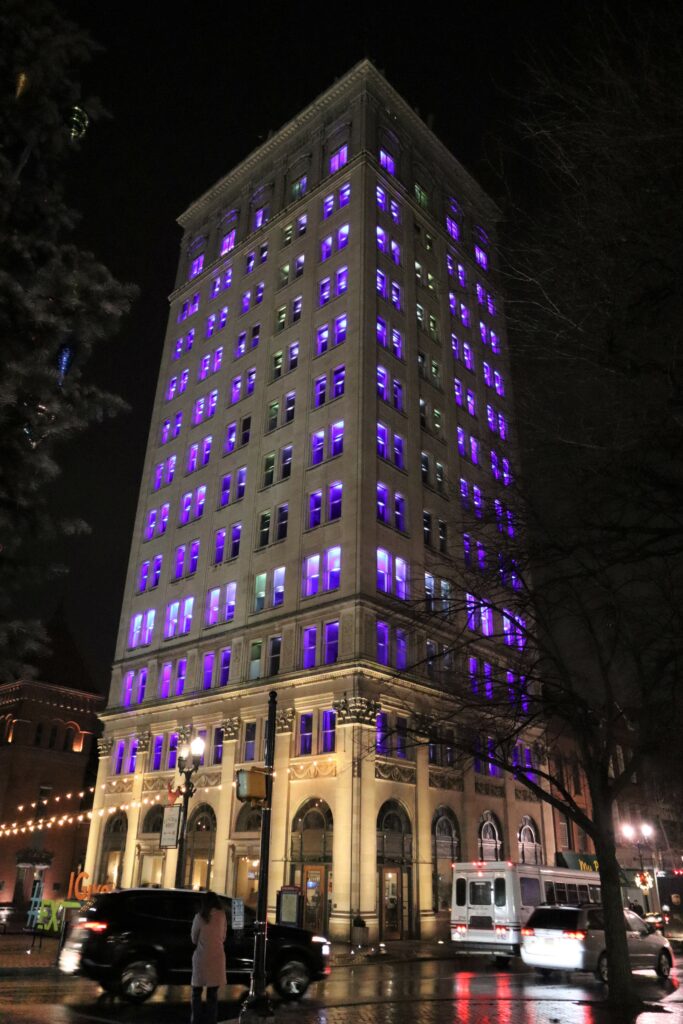 Events are scheduled all over the county in connection with ExtraGive, including parties, receptions, special promotions and so on. Organizations are invited to submit their events for listing on the ExtraGive website.
As in past years, festivities will culminate Friday evening with the ExtraGive Fest at the Lancaster County Convention Center and Lancaster Marriott at Penn Square. Next door, the popular Griest Building light show will run from 5 p.m. to 2 a.m.
Preceding ExtraGive Fest will be One World Festival Lancaster. Joining ExtraGive in 2023 after debuting as an independent event last year, it will take place from noon to 8 p.m. Friday, filling the convention center's Freedom Hall with international food and other vendors plus music and dance performances.
ExtraGive Fest will follow from 8 p.m. to midnight, featuring a dance party and performances as follows:
8 p.m.: Infamous Unstoppables
8:30 p.m.: Street Beans
10:30 p.m. to midnight: Mama Tried
One World Festival and Extra Give Fest are free. American Sign Language interpretation will be available as well as family-friendly amenities, including quiet "pods" for nursing or pumping.
The 2023 ExtraGive will feature a stretch pool and other prizes totaling at least $500,000. A list of prizes can be found here. The stretch pool will be allocated proportionally based on the number of individual donations to each participating nonprofit.
A new feature this year is the "Wheel of Philanthropy" at the convention center. Attendees will be able to spin the wheel for a chance to win a $50 donation to the charity of their choice.
#IGiveExtra
More than 700 community members have registered as "Fundraising Champions" this year. On average, Fundraising Champions boost their organizations' fundraising potential by 250%, the foundation says, by setting fundraising goals, sharing their personal stories with their friends and contacts and making new donors aware of the cause.
At least 16 companies, including the Community Foundation itself, are participating as "Business Beacons," an initiative designed to help private-sector organizations rally their employees, customers and other stakeholders around giving.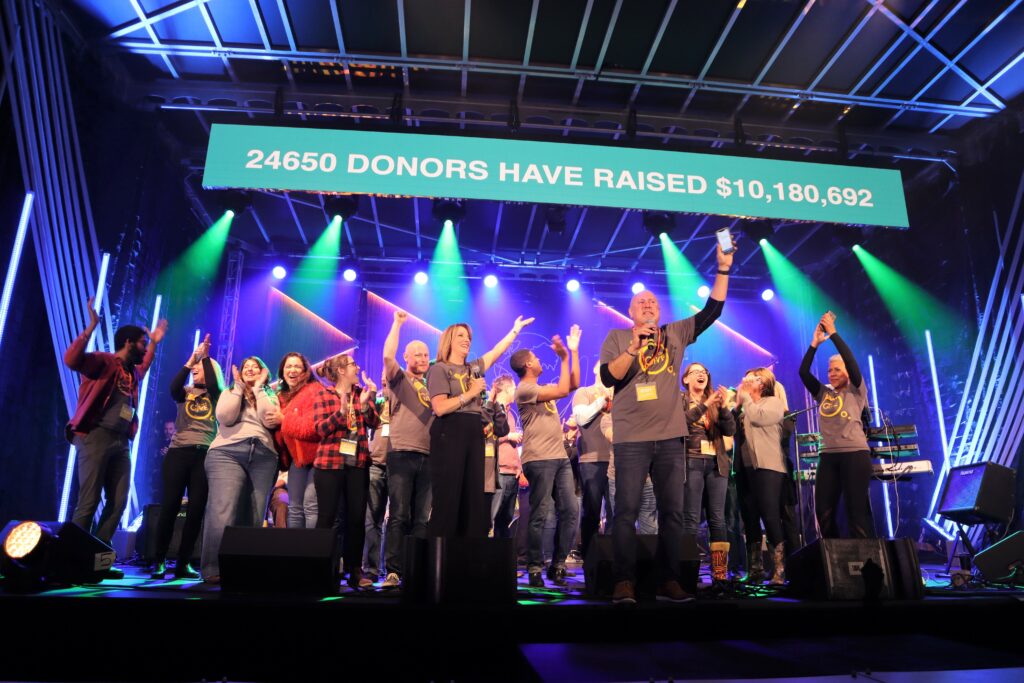 Last year, ExtraGive raised $10.2 million for 451 nonprofits. In 2021, its peak year, ExtraGive raised $15.8 million for 516 organizations.
Since then, a number of conservative Christian organizations have dropped out, several publicly alleging that the event's nondiscrimination policy targets entities that promote traditional Christian teachings on family and sexual morality. This year, conservative Christians organized the "Faithful Give," billed as "connecting biblically faithful donors and organizations." Its inaugural fundraising drive, held last month, raised more than $750,000.
The Community Foundation says its rules only require transparency; they do not dictate what an organization's policy must be.
"Our policies — including those related to ExtraGive — are intended to be respectful of religious freedom and ideological differences, while at the same time aligning with the foundation's community-centered values," it says in an explainer titled "Myth vs. Fact."
Historically, the ExtraGive has been, on a per capita basis, the most successful fundraising event in the U.S. Since its inception, it has engaged more than 30,000 individual donors and raised more than $92 million for more than 500 organizations.