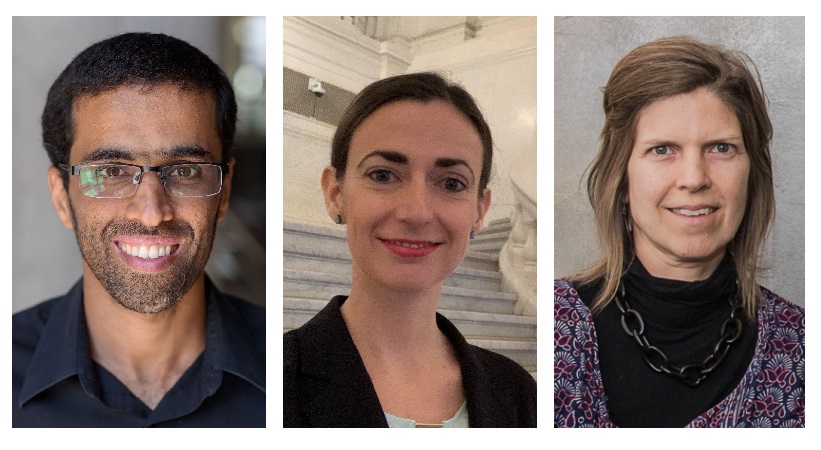 A program that aims to strengthen connections between Franklin & Marshall College and the broader Lancaster community has announced funding for three local projects this spring.
F&M's Center for Sustained Engagement with Lancaster is awarding $15,000 apiece to the Lancaster Bail Fund, the Police-Community Initiative and the Be Your Mirror project, executive director Ramon Escudero said.
Related: United Way, Communication Essentials launch 'Language Justice' initiative
Related: Lancaster Bail Fund pushes to decrease pretrial detention
The recipients will put the funding toward self-designed four-month projects "focused on alleviating local issues and maximizing the impact on all members of our diverse community," the center said in a statement.
The grants are the first to be made through the center's Community Leadership Award program.
The projects are as follows:
Lancaster Bail Fund: Founded by former public defender Michelle Batt, the fund posts cash bail for clients who are unable to, and advocates for sharply reducing the practice of pre-trial detention. The center's funding will assist with building leadership, operational and financial capacity.
Police-Community Initiative: Founded by Amer Al-Fayadh, the initiative aims to build bridges between immigrant communities and police departments, overcoming misunderstandings and lack of trust.
Be Your Mirror: Founded by Anita Pilkerton-Plumb, a counselor, social worker and nonprofit consultant, Be Your Mirror envisions art projects connecting community members with social service providers such as Arch Street Center. By involving neighbors in planning, executing and reflecting on a large-scale mural, it will build understanding and reduce mental health stigma.
A review committee of local civic leaders selected the projects from the pool of applicants.
The Center for Sustained Engagement with Lancaster aims to promote "engaged scholarship" to help Lancaster make progress in three areas: poverty & social inequality; environmental sustainability; and the arts as a vehicle for social change.
Its initial efforts are funded through a $1.5 million grant from the Endeavor Foundation, a private New York City-based foundation that focuses on liberal education and the arts.